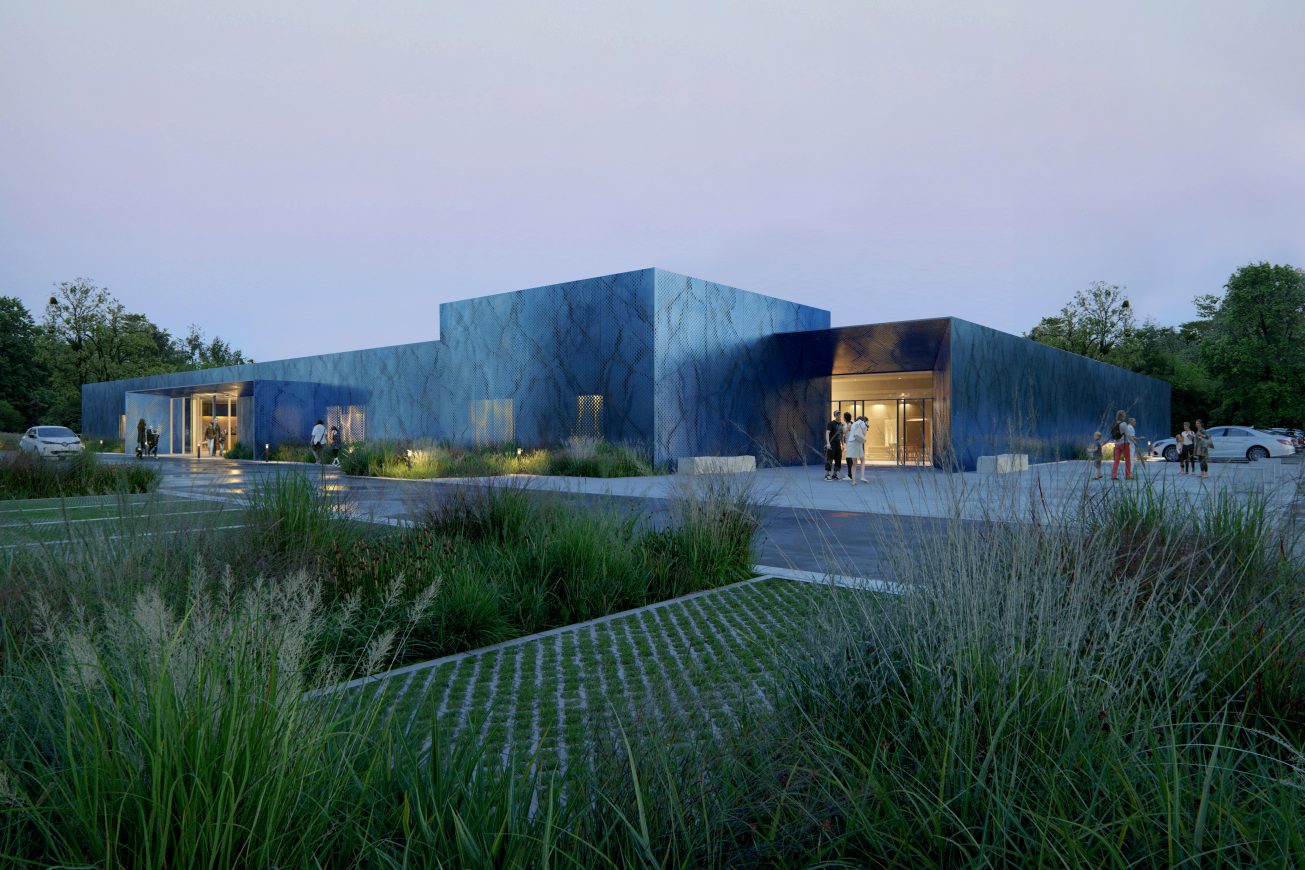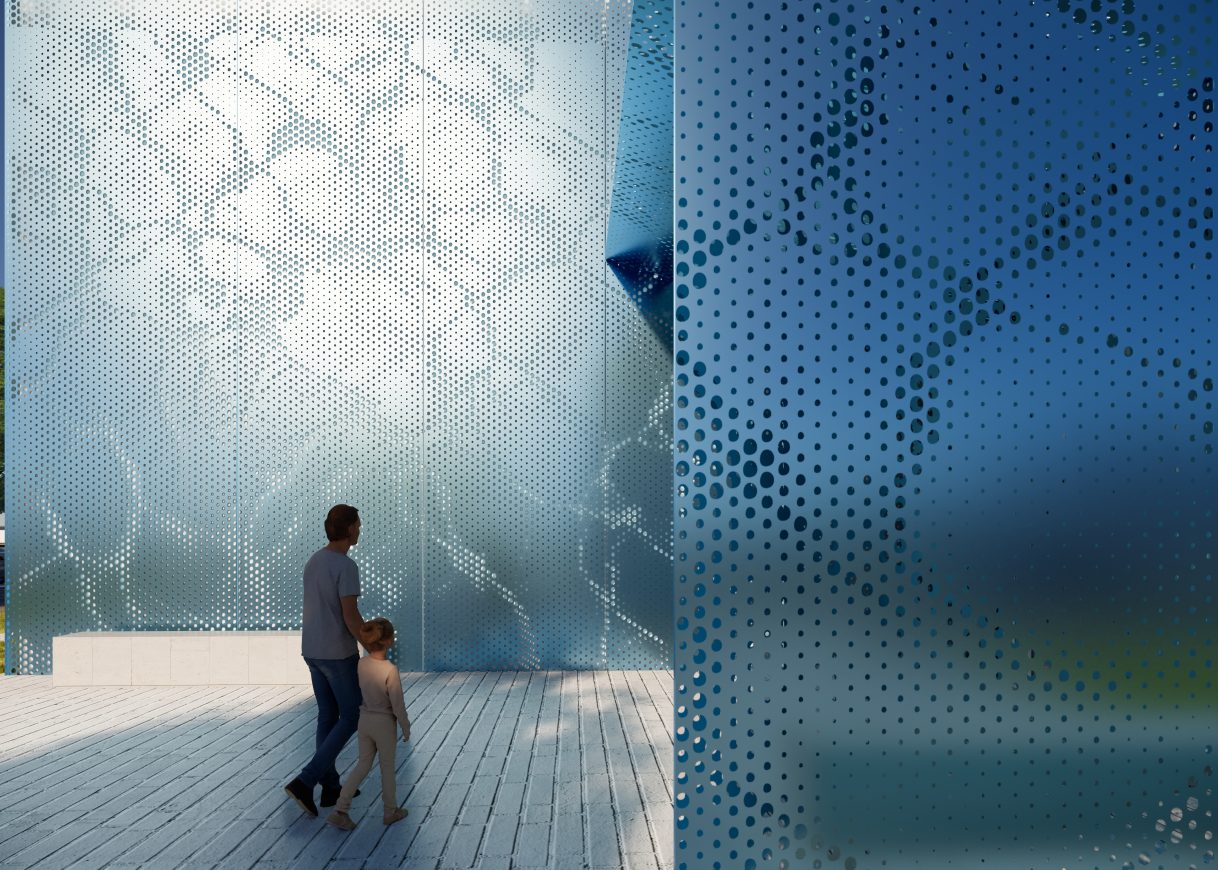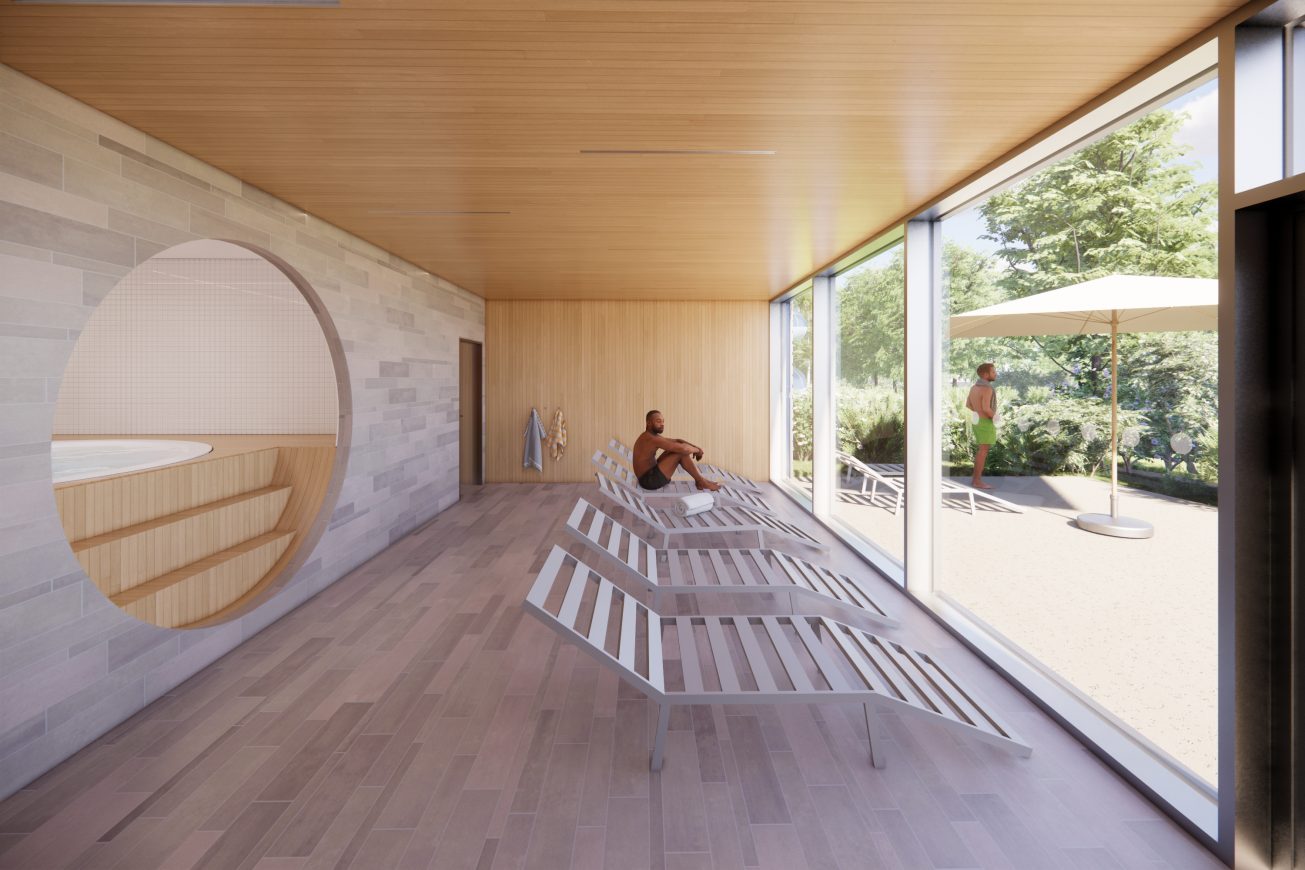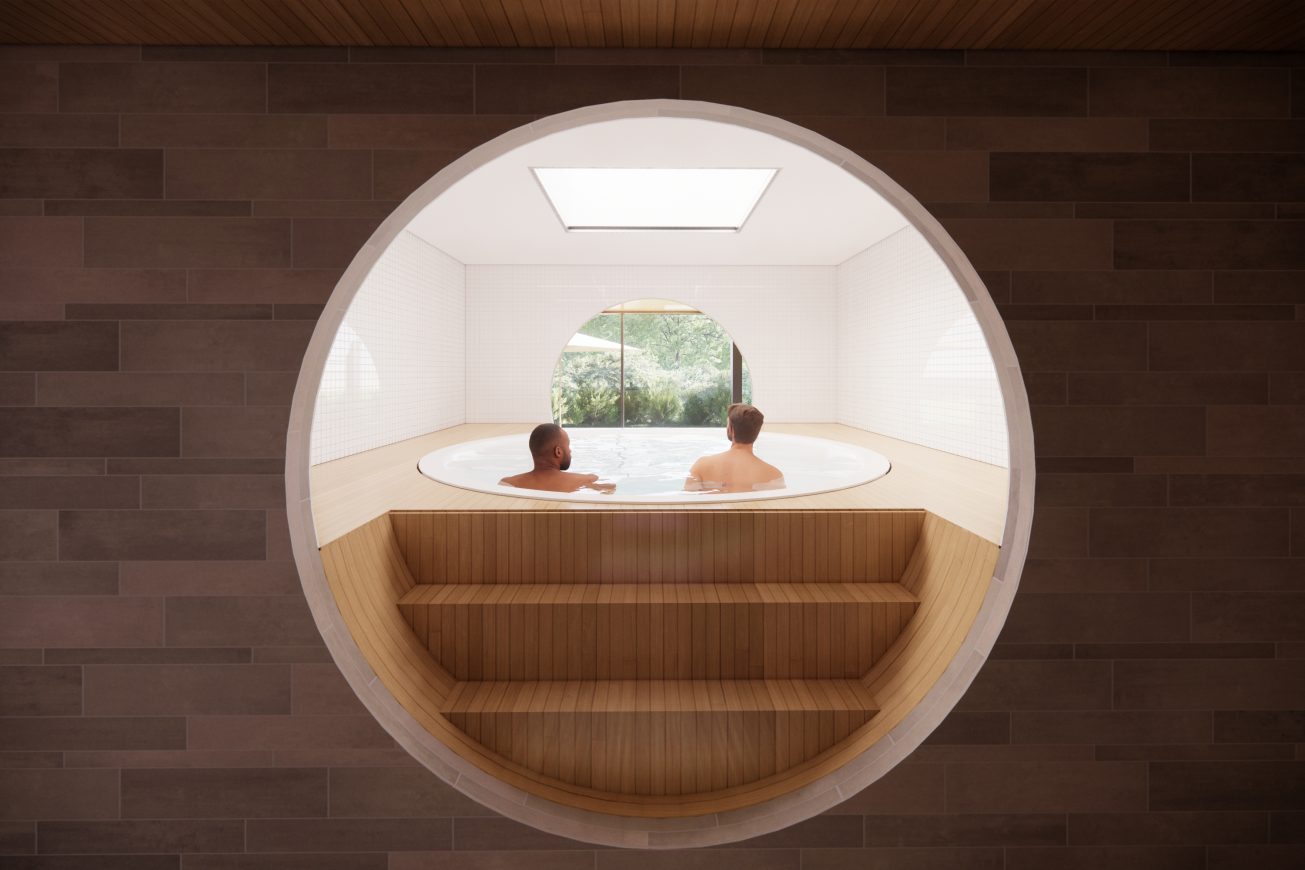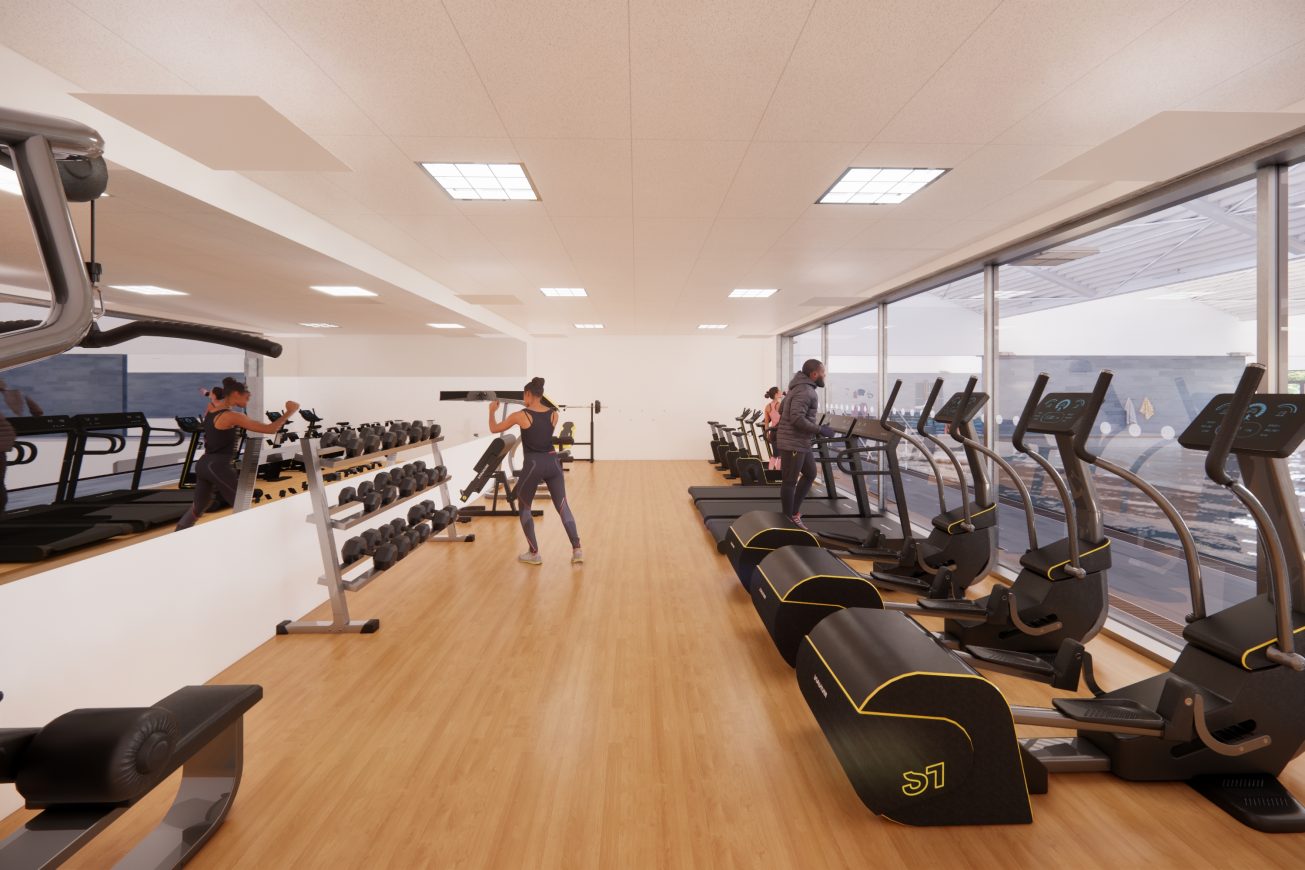 Aqua Ouest Watersports Center
Pacé
The Aqua Ouest watersports center, located on the edge of the town of Pacé's West bank, combines a wide range of uses : our project - functional and immediately identifiable - allows the coexistence of privileged moments for all users in a soothing, bright and open environment.
The watersports center is completely covered with a bluish metallic skin, which constitutes its architectural signature and gives it its identity. The piercings of the metal sheets recreate a system of moiré waves, evoking the ripples and the sparkle of the water in the basins. The windows and openings in the facades create diffuse light sources, as it does under the surface.
In its massing, our project is part of a main square which is made up of a central "empty" space (the basins halls) surrounded by a "full" band made up of the ancillary functions. While respecting the scale of the buildings of the ZAC, the building is nonetheless clearly identifiable from the outside, the volumes of aquatic activities are oriented towards the kindling located at the edge of the plot while the volumes of dry activities are placed on the street side to bring life to the facade overlooking the entrance.
Combining multiple uses (swimming pool, waterslide pool, wellness and spa), our project is a proposal for a hybrid place, destined to become a pole of attraction in an emerging district.
Client : SIVU Aqua Ouest
Project : Construction of a watersports center and spa
Site : Pacé (35), France
Status : Ongoing project
Size : 2 481 sqm
Team : Collaborators : Dubuisson Architecture (Lead Architect), Map3 (Structure) BE Garnier (MEP, HVAC, Water treatment, Fire Safety, Sustainability), Lamoureux (Acoustics) BMF (Cost Consultant) Atelier Format Paysage (Landscape), Cube² (Roads and Networks Engineering) ATELIER FORMAT PAYSAGE (Paysagiste) CUBE² (BET VRD)
---
Aucun projet ne correspond à votre recherche.