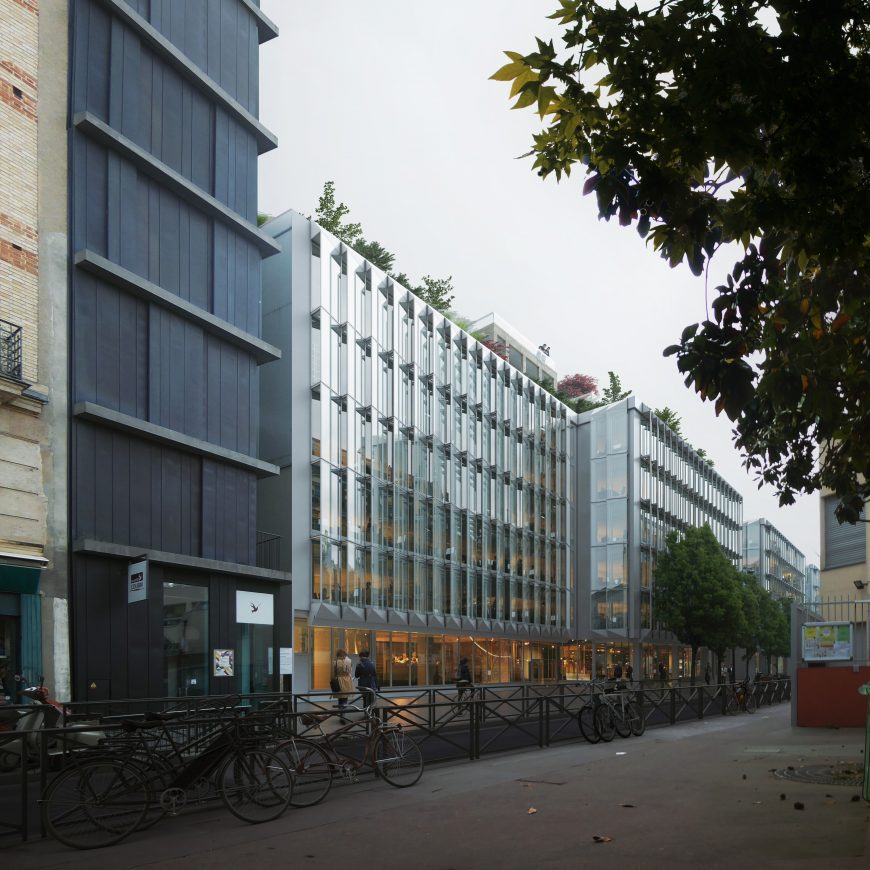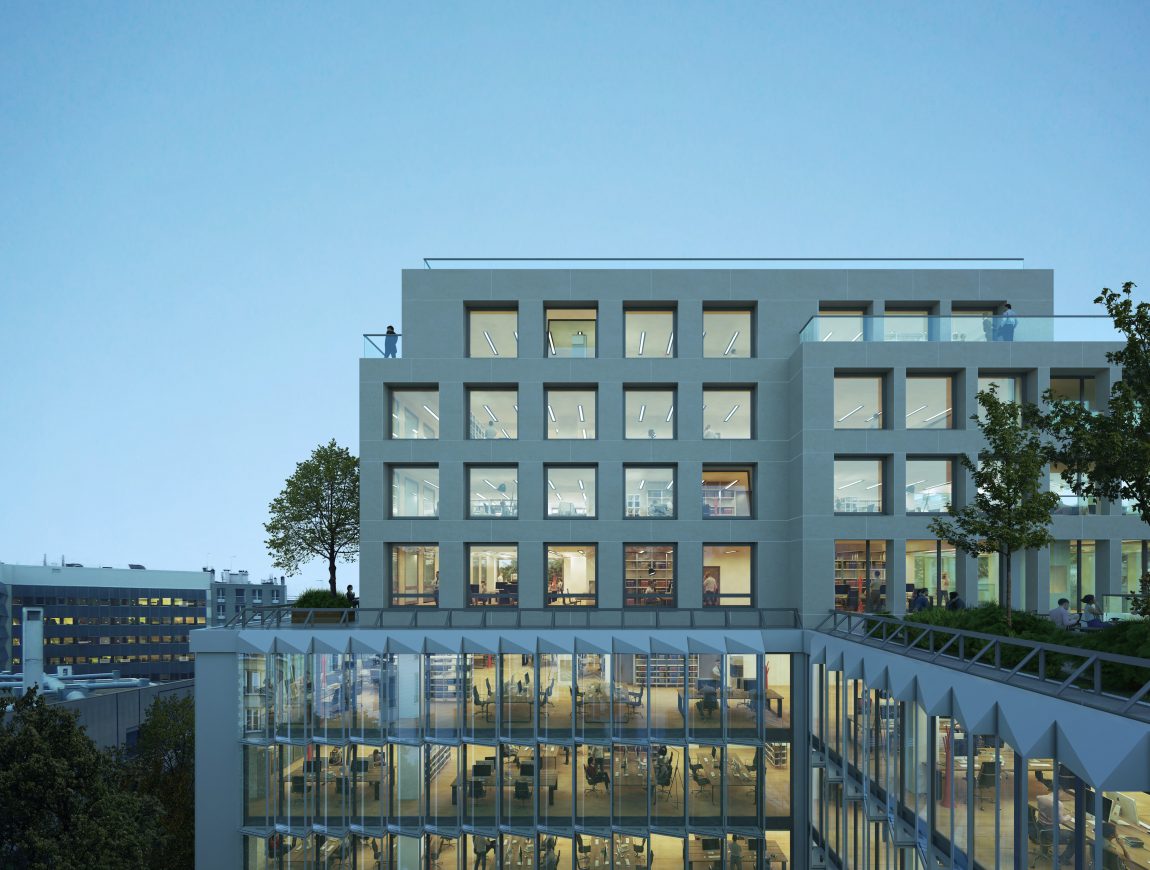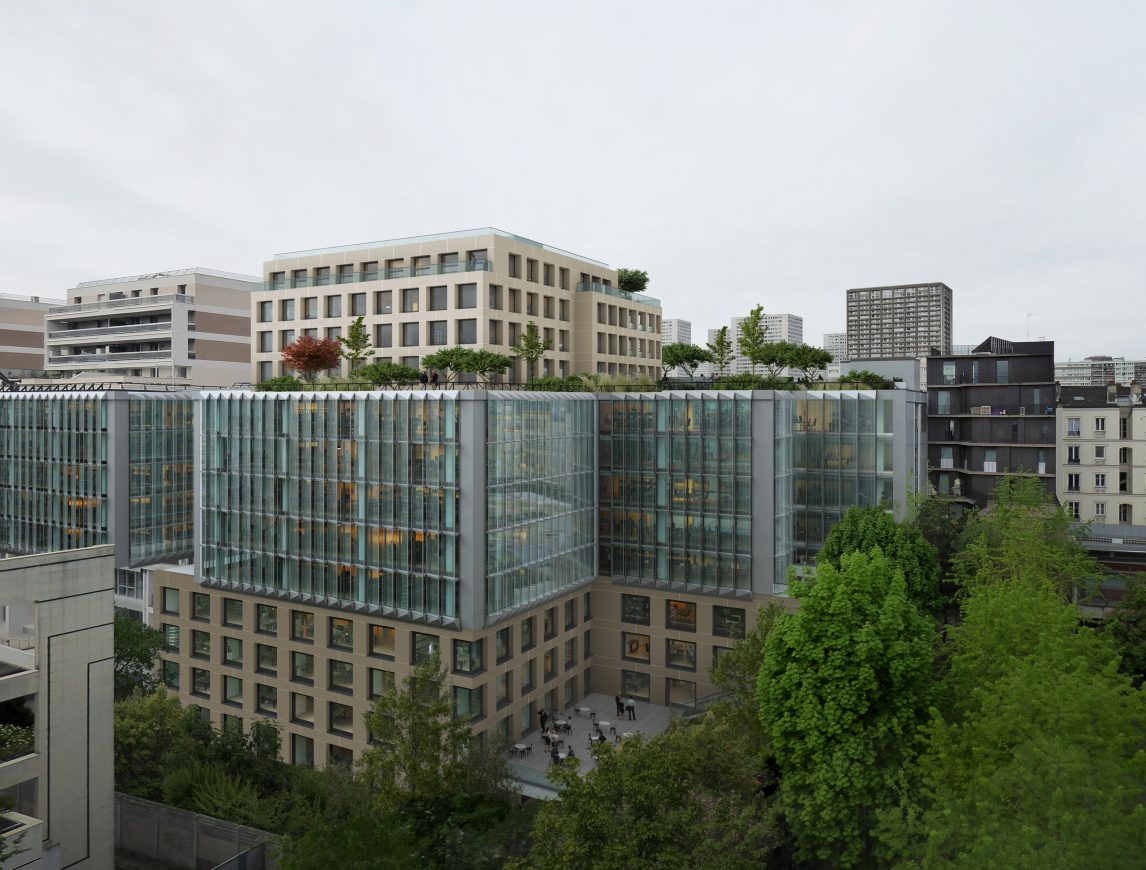 British real estate developers EQT were seeking to redevelop this 10-storey office building, originally designed by Jean de Brauer in 1976. Interestingly, the building was among the first in Paris to feature a glass / metal double-skin façade.
Encapsulating a bold step forward in architectural design (one still widely employed today), this building on the rue du Château-des-Rentiers was in need of a facelift after 40 years of use. Our proposal aimed to preserve and refresh the building's striking design features, while also adding new features and bringing more light into play. As such, we increased the size of the window frames and redeveloped the interior spaces, in order to adapt the layout to new working methods and modes of use.
This project was a continuation of our work in the renovation of buildings designed in the 1970s. With the entire process carried out in English as we communicated with our British clients, this was an opportunity for us to fine-tune our answers to questions regarding faithfulness to the original architecture and the extent of renovations, while also taking into account the need for economic optimisation.
Client : EQT
Project : Refurbishment and extension of an office building
Site : Rue du Château des Rentiers, Paris (75), France
Status : Ongoing project
Size : 16 700 m²
Team : Dubuisson Architecture (Lead Architect), AR-C/ (Facades), Somete (Structure), S2T (MEP, HVAC), DAL (Cost Consultant), Green Affair (Sustainability), Cinea (Acoustics), Atelier Format Paysage (Landscape), Spooms (Kitchen), Batis (Fire Safety Coordination), BTP Consultants (Building Inspector), Qualiconsult (Occupational Safety Coordinator)
---
Aucun projet ne correspond à votre recherche.