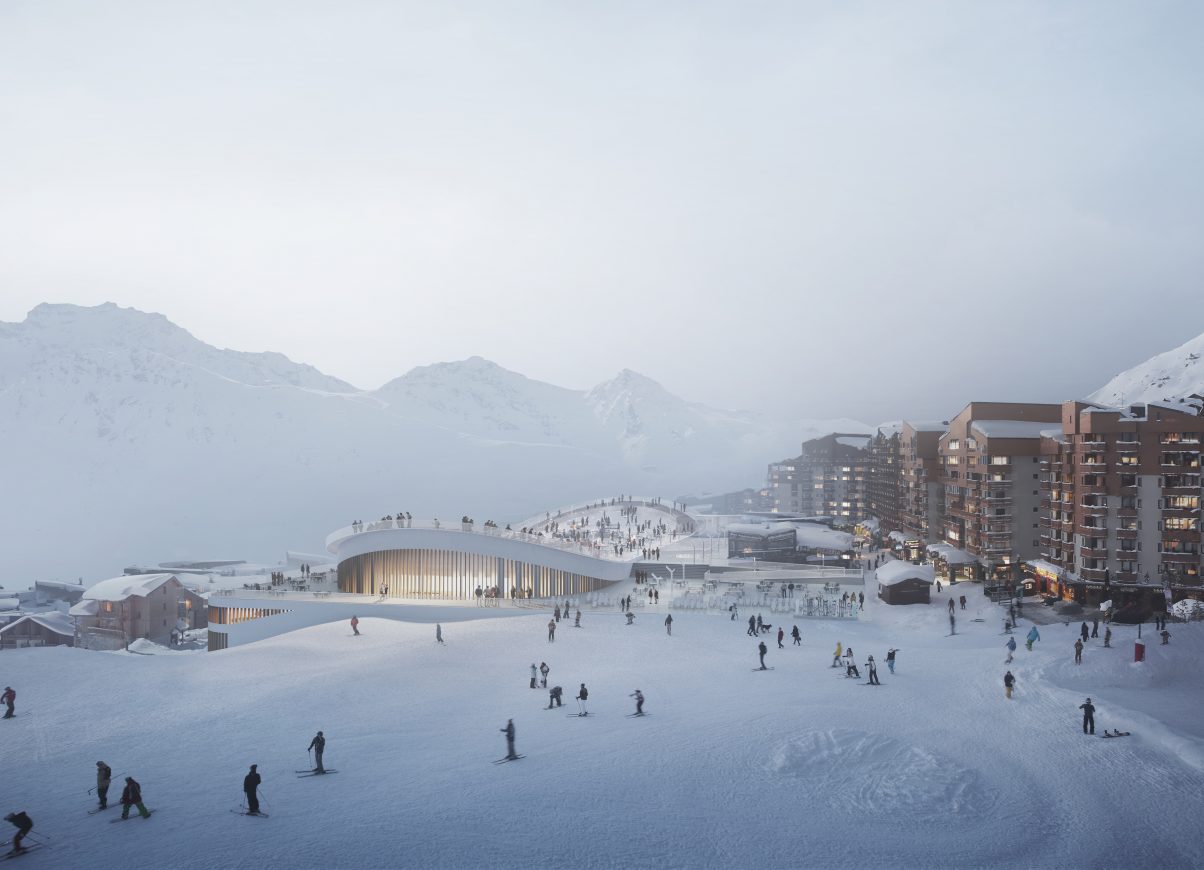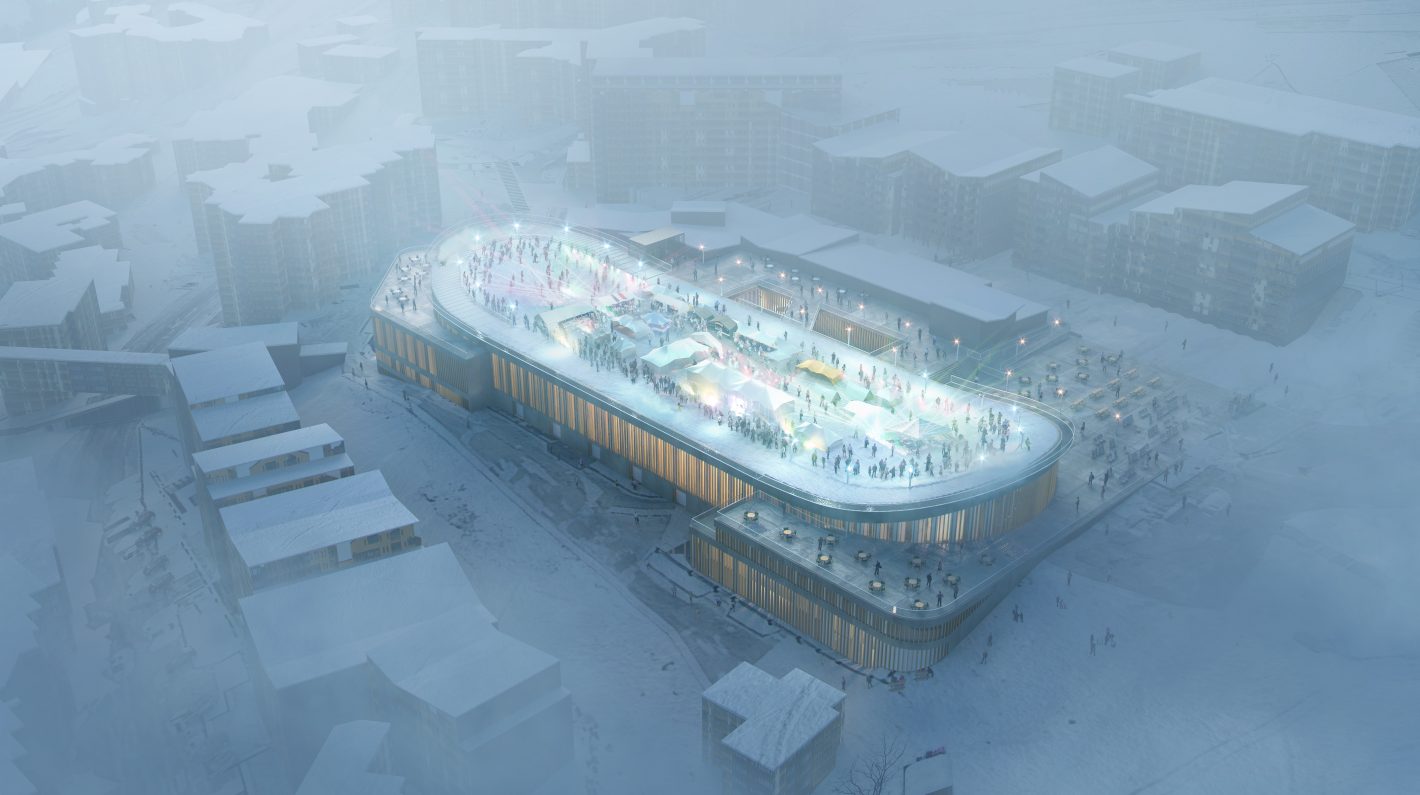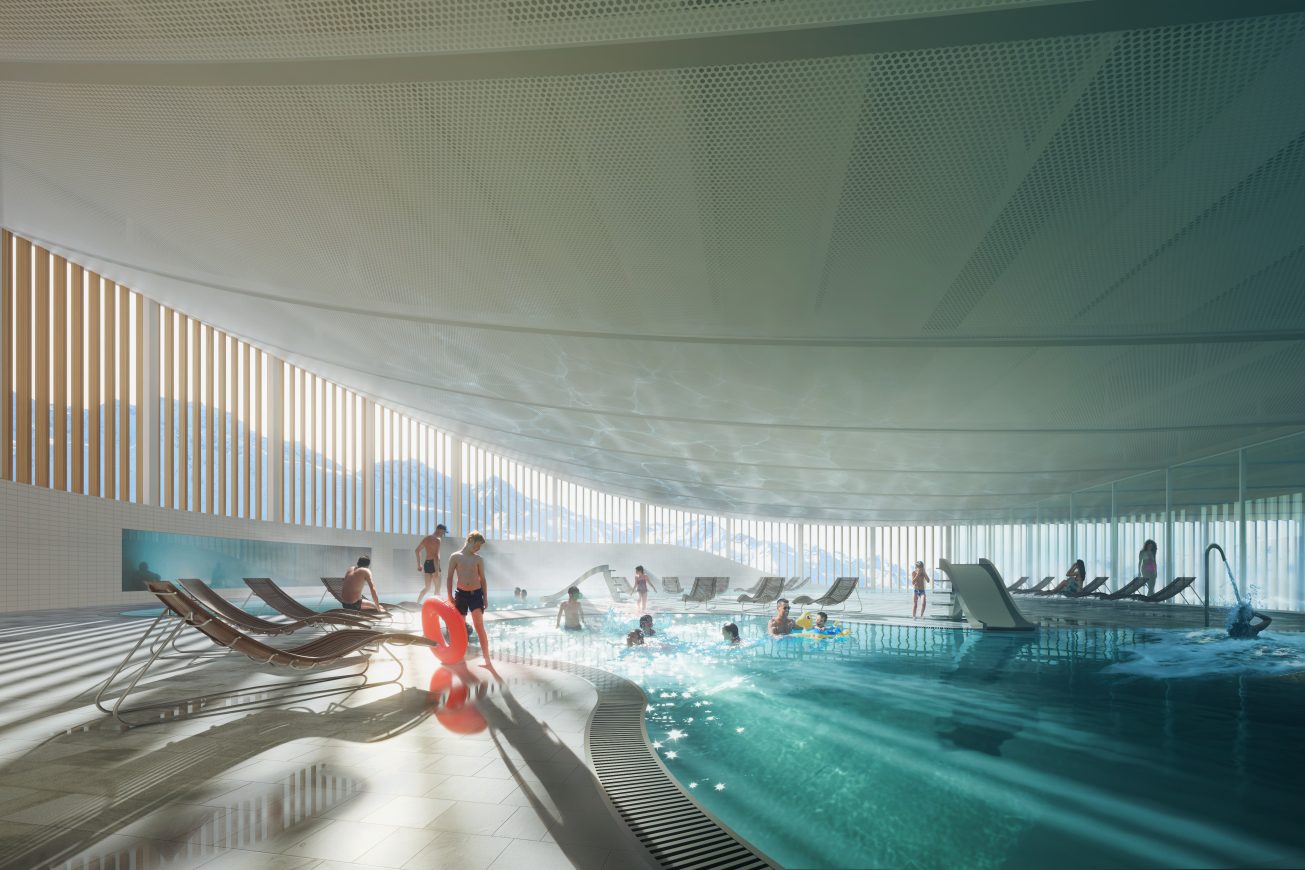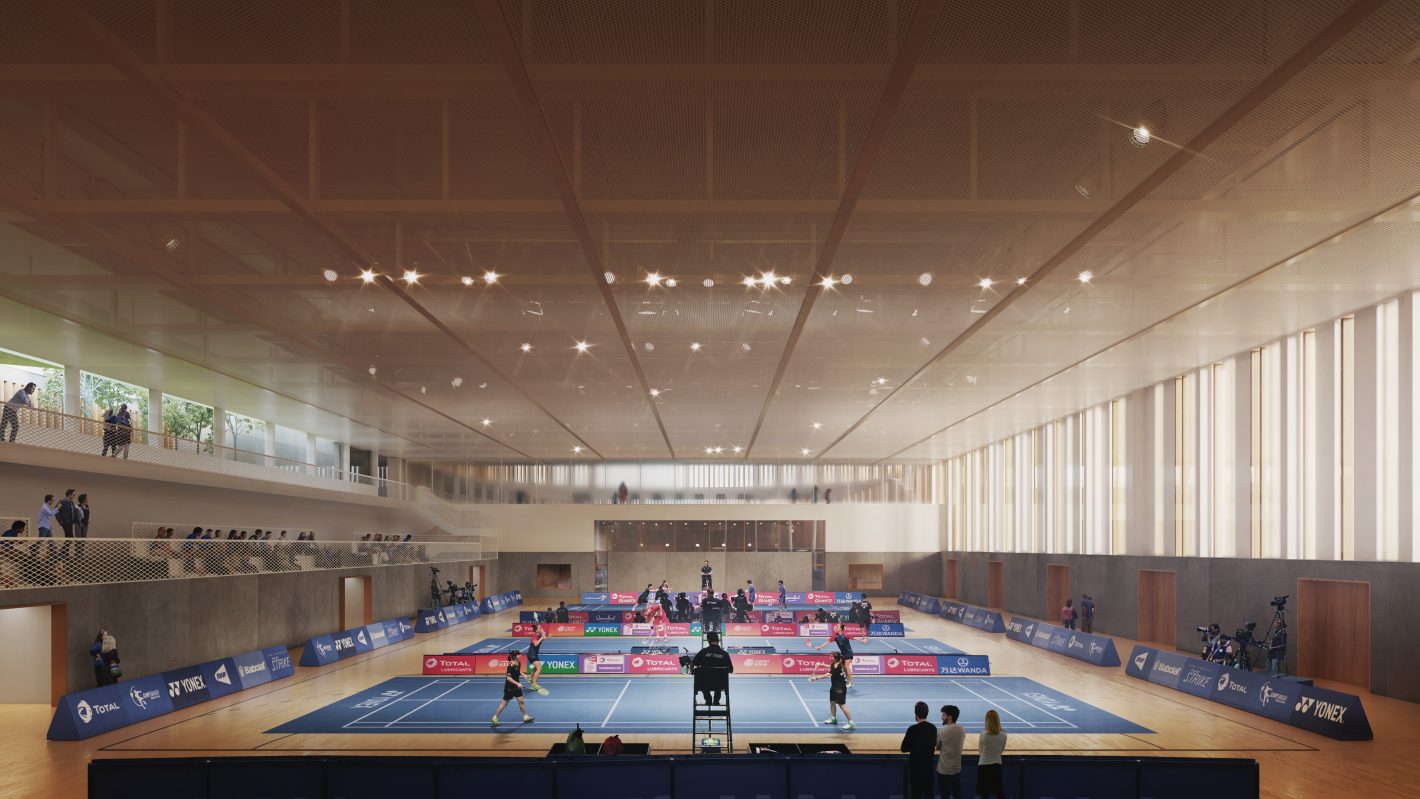 Sports and Leisure Center
Val Thorens, France
Val-Thorens is Europe's highest winter sports resort, and is often voted the "coolest" in the world by legions of young snowboarders. Dubuisson Architecture won a tightly-contested contract for a project to design and construct a new sports centre and aqua-spa, located at the heart of the resort between the main roads into the town and the snow front.
Starting from the all-important fact that Val-Thorens is considered the coolest winter sports resort for young people, we packaged our design bid to create a central urban focal point - something that was missing from the overall layout of the resort, and which would give the face of the town a makeover to match its reputation. As such, we designed a central plaza for the resort in the form of a snowboard, with a lookout point at the edge of a 4,000-square metre space, with the flexed shape and double tail immediately recognisable to any snowboarder (who make up the resorts' main clientele). This elevated central plaza is designed as a space to host events, channel foot traffic and activities, and also serves as the roof of the sports centre and aqua-spa, positioned between a shopping mall and bus station.
The Val-Thorens sports centre and aqua-spa allows us to consolidate our expertise in this type of facility, as a result of the project's highly specific setting. The first thing to note is the dense overlapping of projects at the site (with no less than 10 redevelopment projects being undertaken within the same space, including a bus station and shopping mall on either side of the aquatic centre). Secondly, planning for the construction work is also a real challenge: as Val-Thorens is the highest winter sports resort in Europe, companies can only work on the site during four months of the year. Using a BIM template and precise construction studies, our objective here is to plan ahead and organise each coming phase for optimum performance.
Client : Commune de Les Belleville et Société d'Aménagement de la Savoie
Project : Refurbishment and extension of a sports and leisure center
Site : Val Thorens (73), France
Status : Completed in 2022
Size : 11 571 m²
Team : Dubuisson Architecture (Lead Architect), Setec Bâtiment (Structure), Alto Ingénierie (MEP, HVAC, Sustainability), Peutz & Associés (Acoustics), MOZ Paysage (Landscape), BMF (Cost Consultant) et TPF Ingénierie (Work Coordinator)
---
Aucun projet ne correspond à votre recherche.