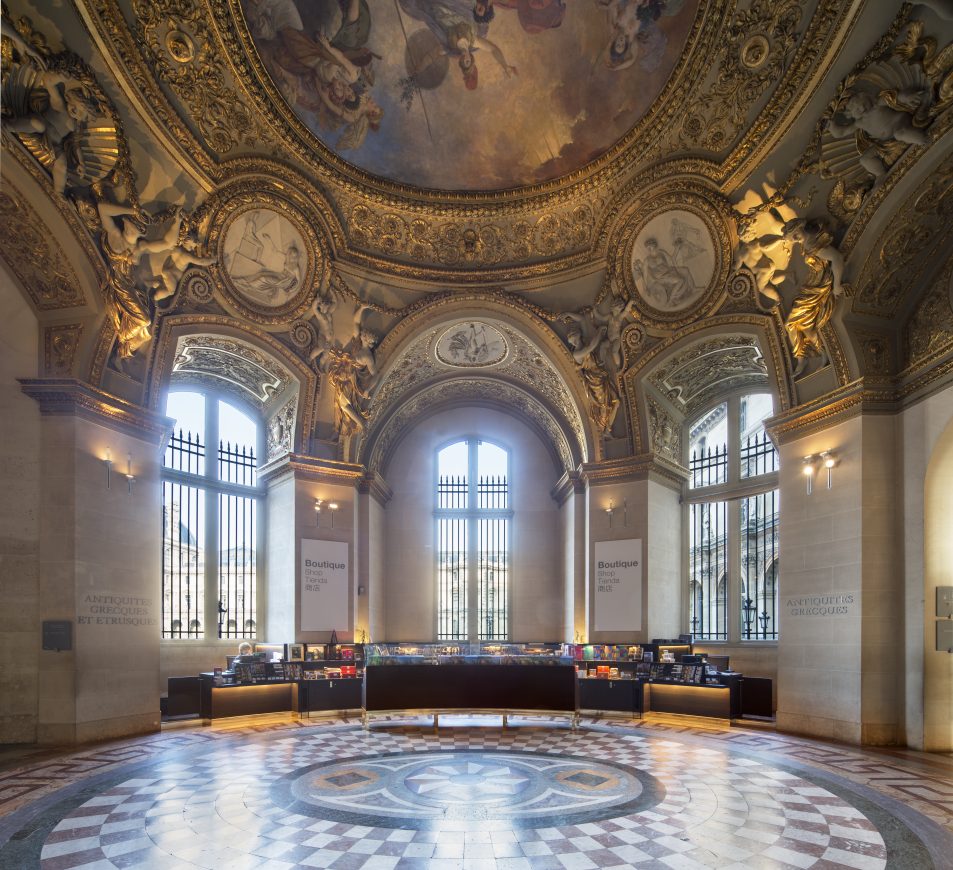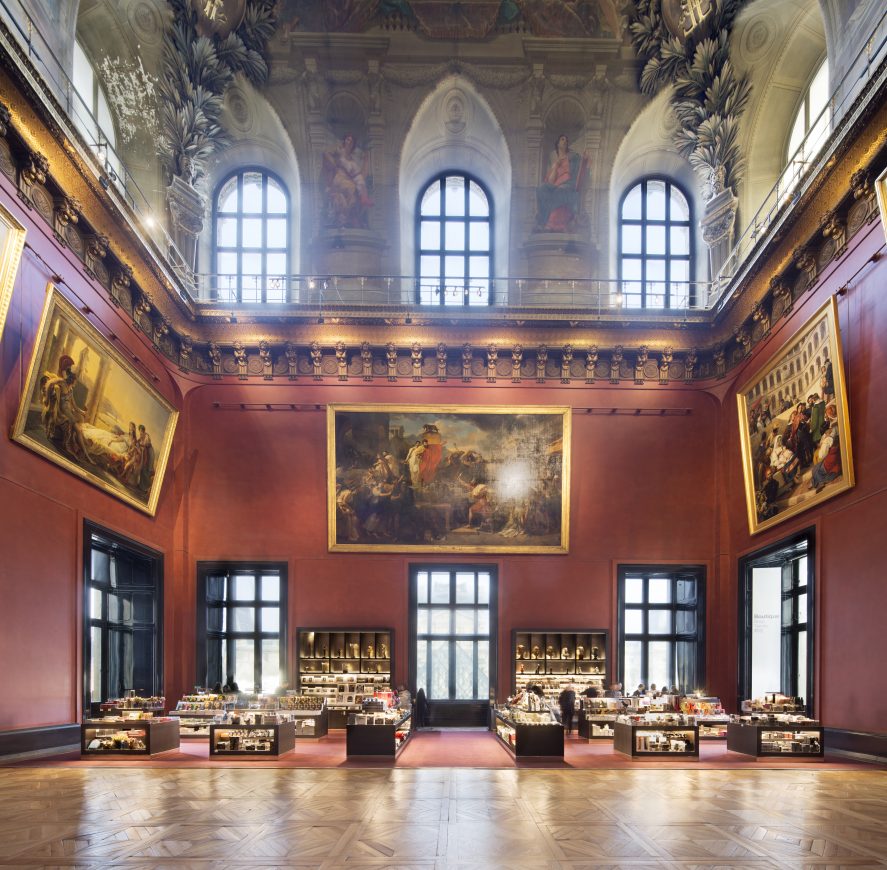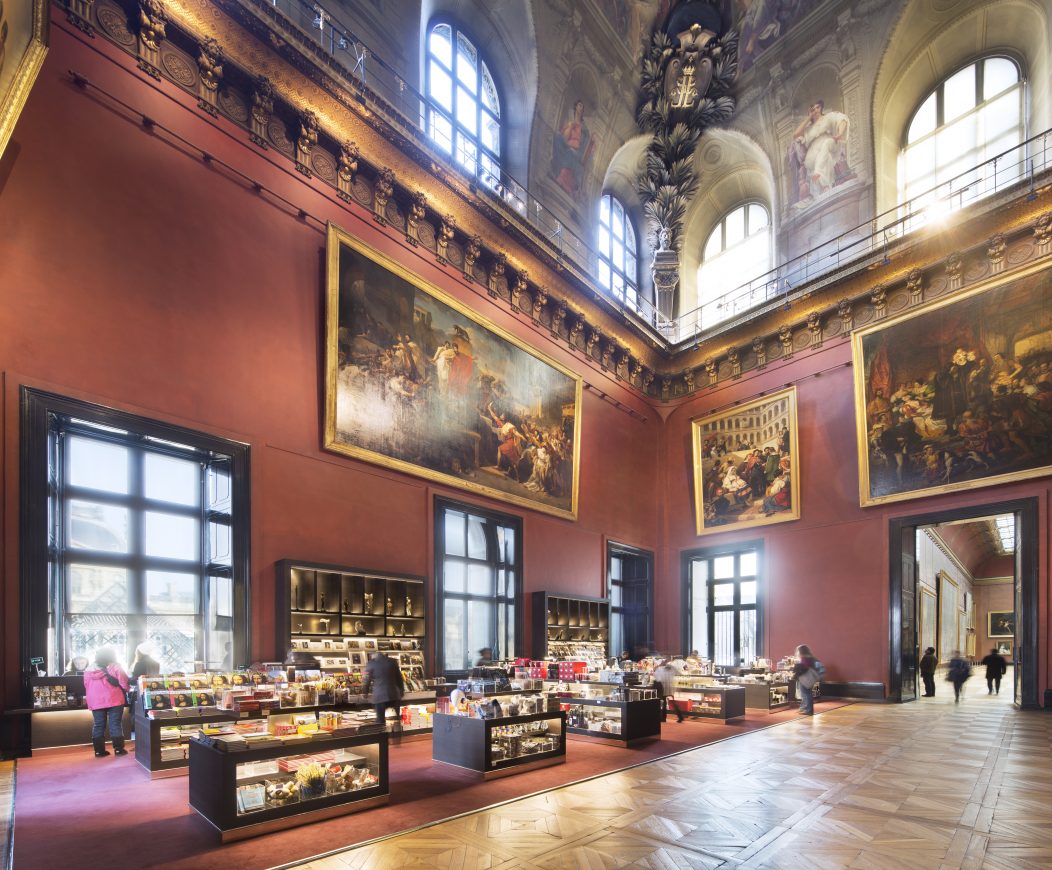 RMNGP merchandising counters at the Musée du Louvre
Following our reorganization of the reception areas at the Musée du Louvre, the RMN GP (Réunion des Musées Nationaux Grand Palais) entrusted us with the design and creation of two new sales counters located right in the heart of the Louvre, specifically the Denon room and the Rotonde de Mars, at the exit of the Allée du Grand Louvre. Although this brief was on a relatively small scale, it carried numerous constraints: how could we position these sales spots within the sea of visitors passing through the museum without compromising public safety, while also respecting the surrounding architecture and neighbouring artistic masterpieces?
We designed the sales counters in the same vein as the furnishings created for the Museum's reception area, in order to maintain visual coherence throughout the visitor pathways: the smoked oak used for the furnishings, with its dark and mat appearance, was coupled with careful attention to the lighting in the shelving units in order to create counters that were bright and noticeable, but which also blended seamlessly into their surroundings. In this way, we were able to respect the atmosphere of the museum while also optimising the attractiveness and ergonomics of these sales locations.
This project was our first foray into retail design, and occurred within a highly imposing environment: the design was submitted for approval by the French government's Architecture and Heritage department, as well as the Historic Monuments department. This was a valuable learning experience, as we continued along the path we started upon during our redesign of the museum's reception areas, with a focus on sober and functional design. Here, the challenge was to create furnishings designed to present merchandise of all shapes and sizes.
Client : Réunion des Musées Nationaux Grand Palais
Project : Design of merchandising counters
Site : Rotonde de Mars et Salon Denon - Musée du Louvre, Paris (75), France
Status : Completed in 2014
Size : 32 m² (Mars counter) / 120 m² (Denon counter)
Team : Dubuisson Architecture (Design) and L'Observatoire International (Lighting Design)
---
Aucun projet ne correspond à votre recherche.