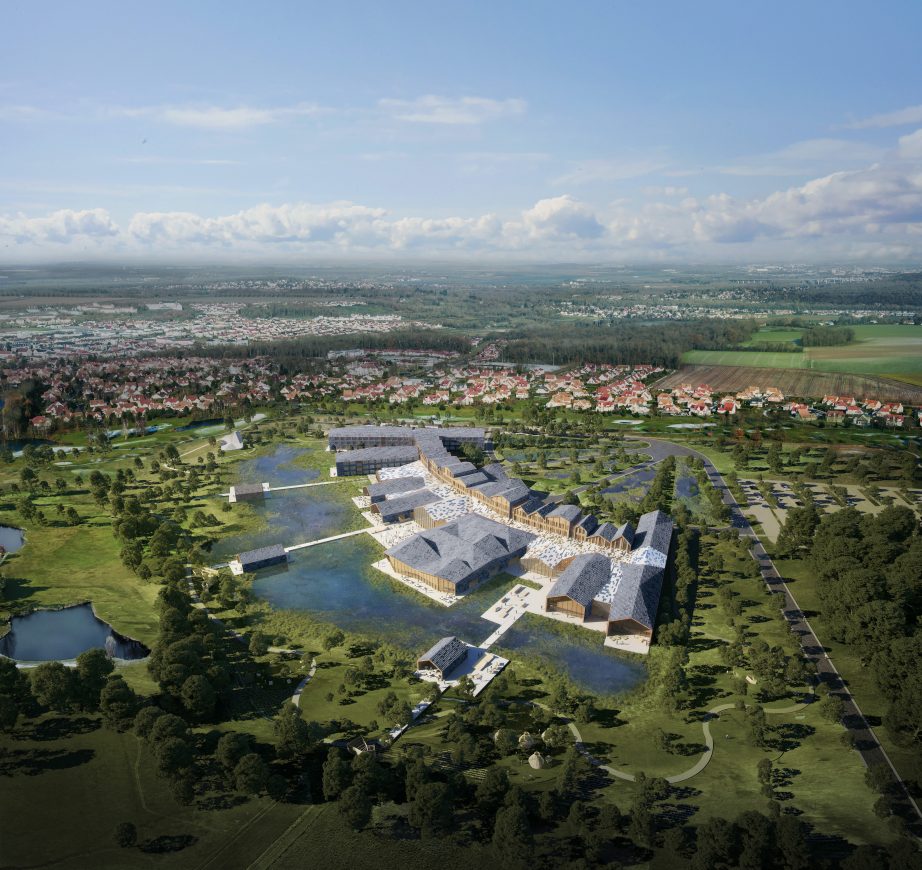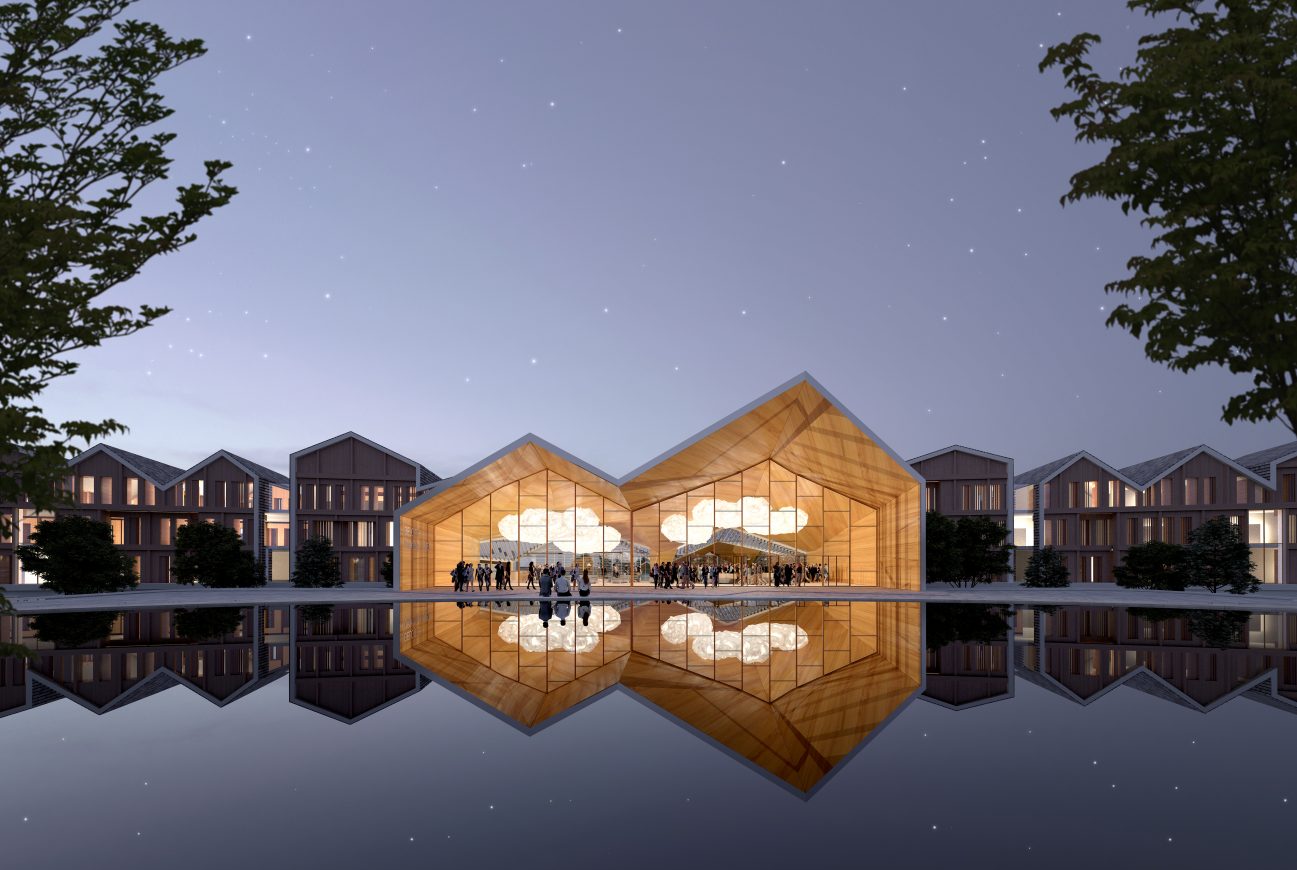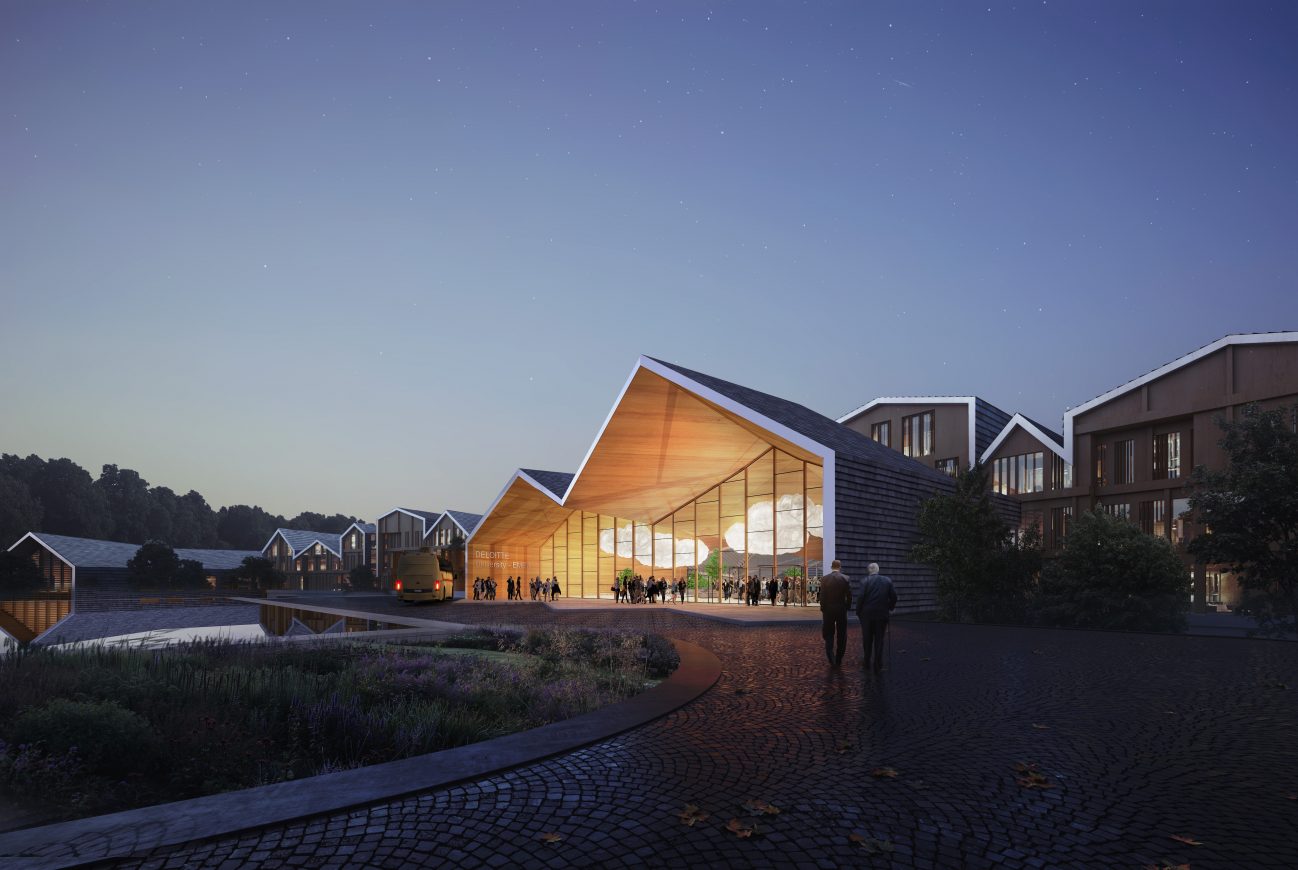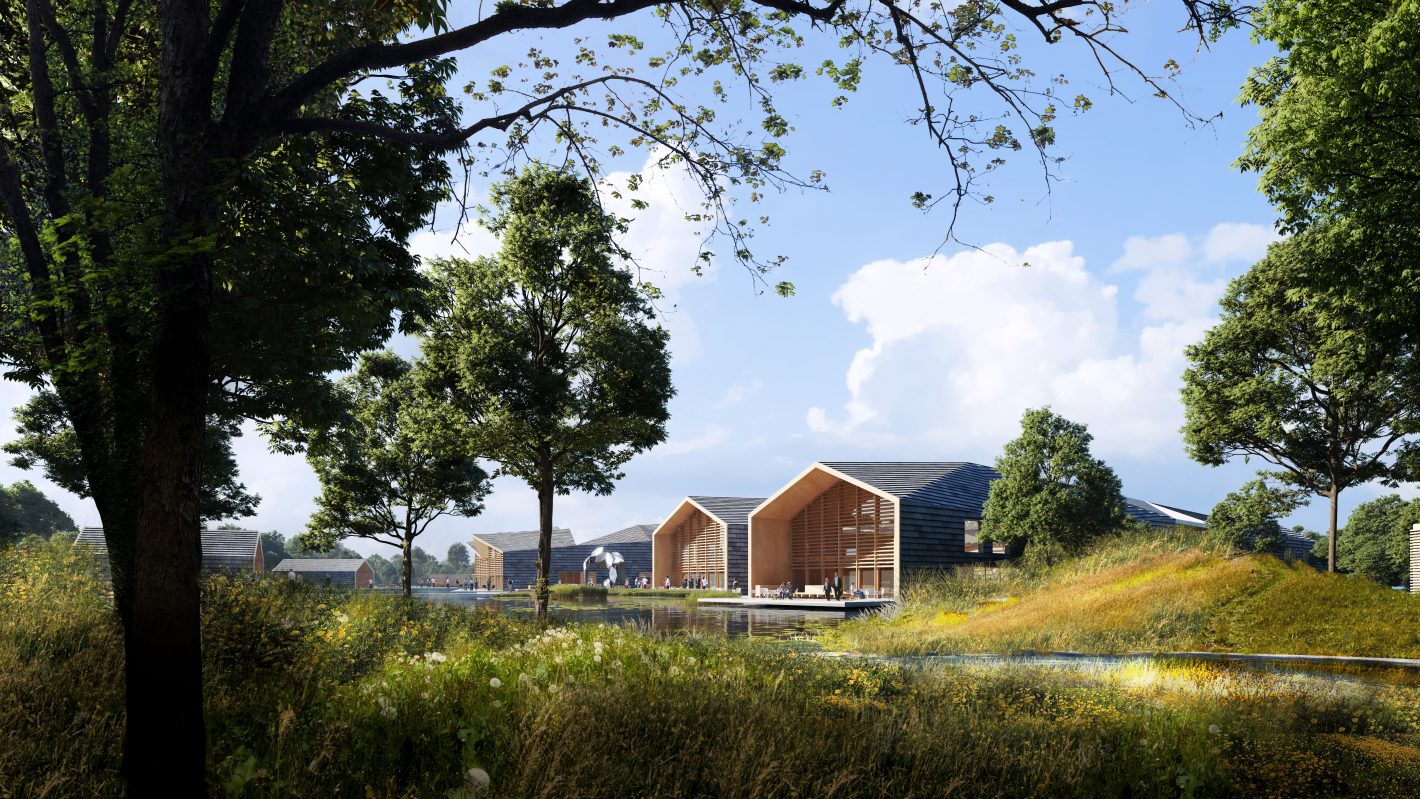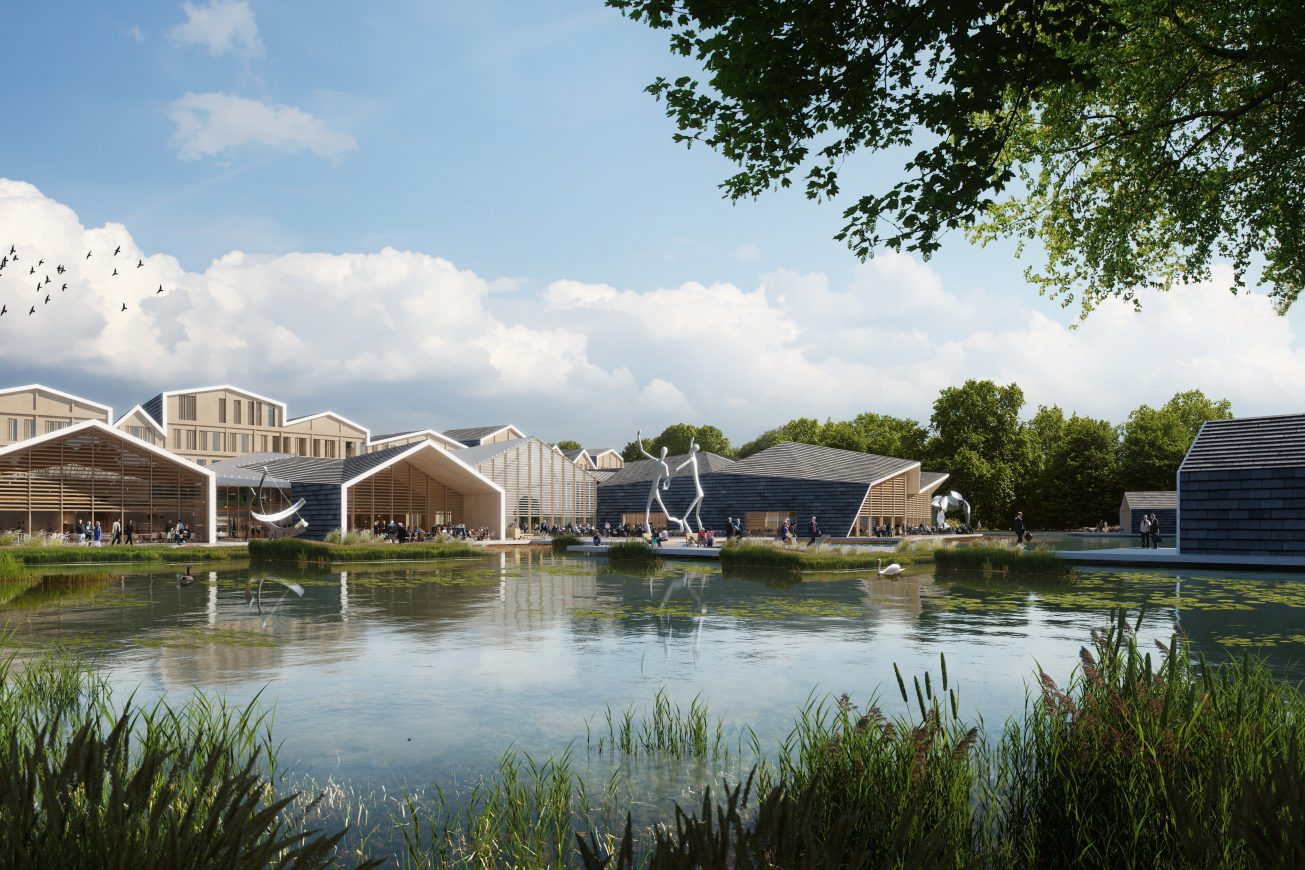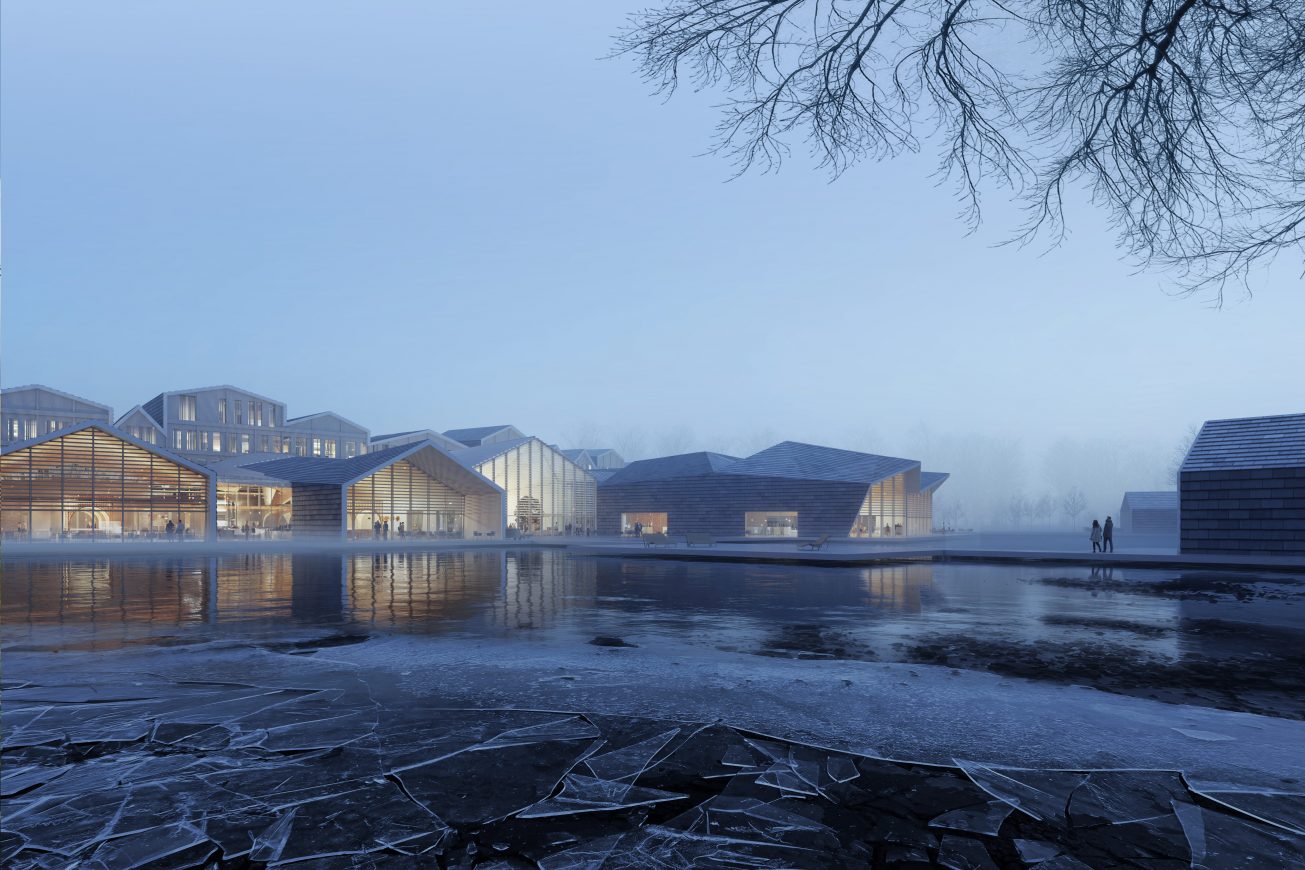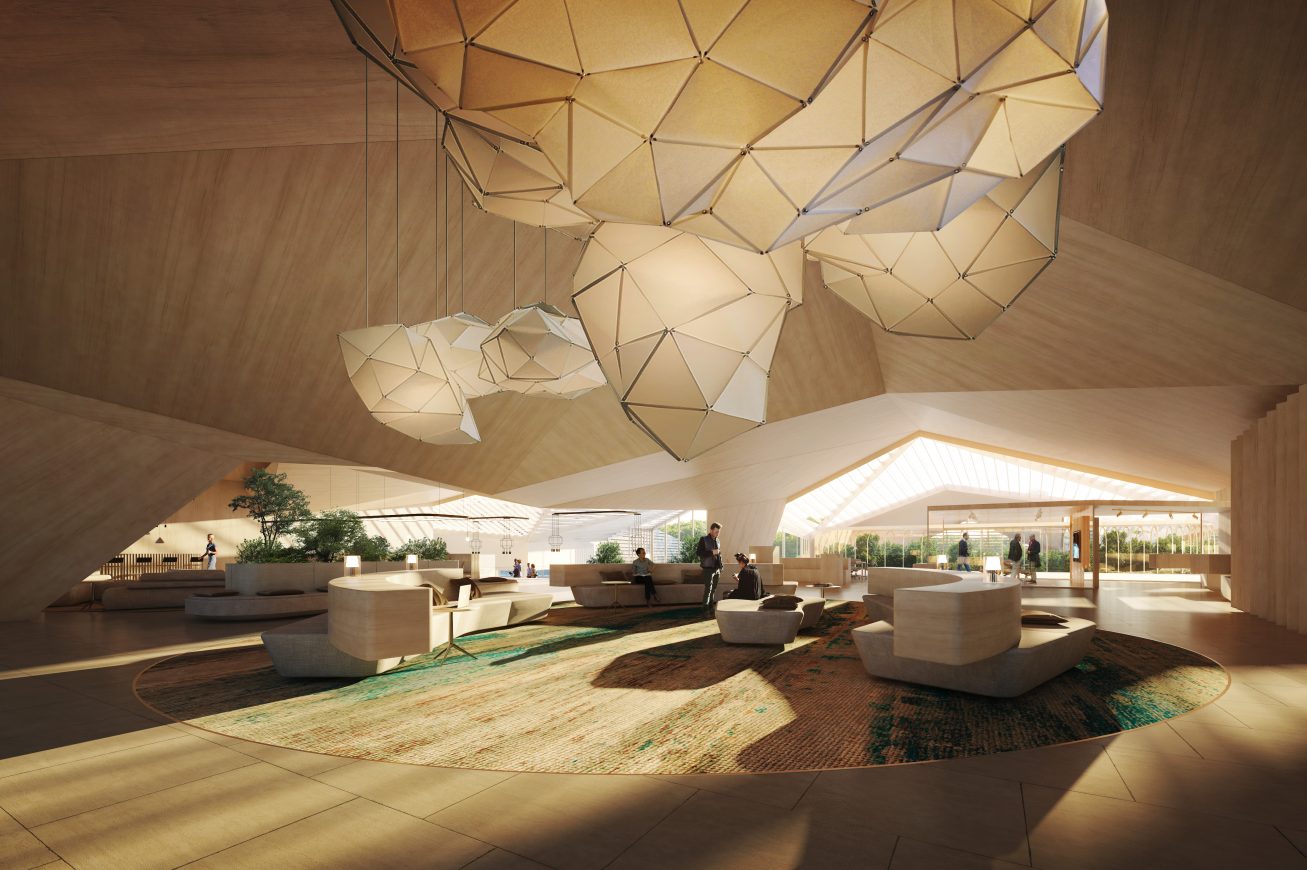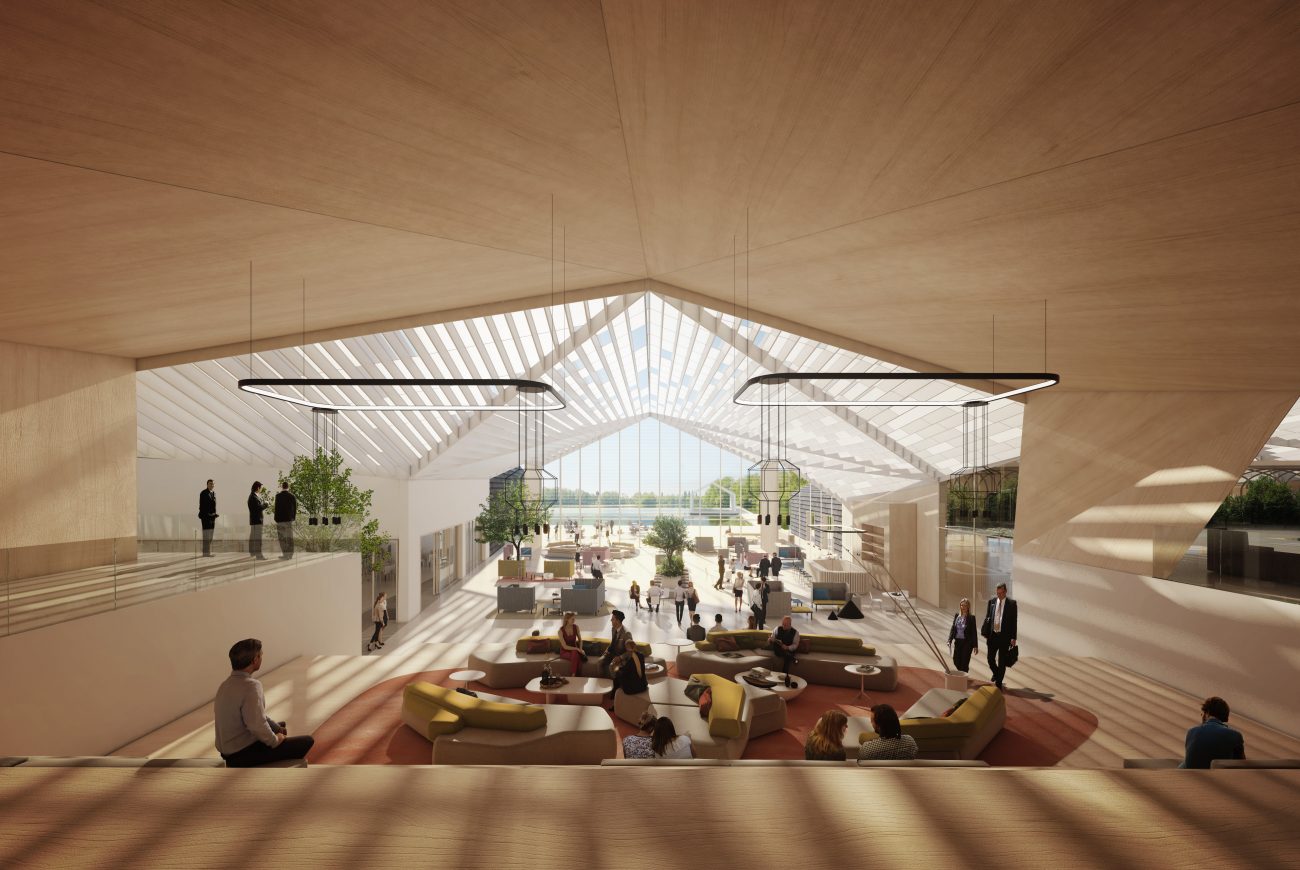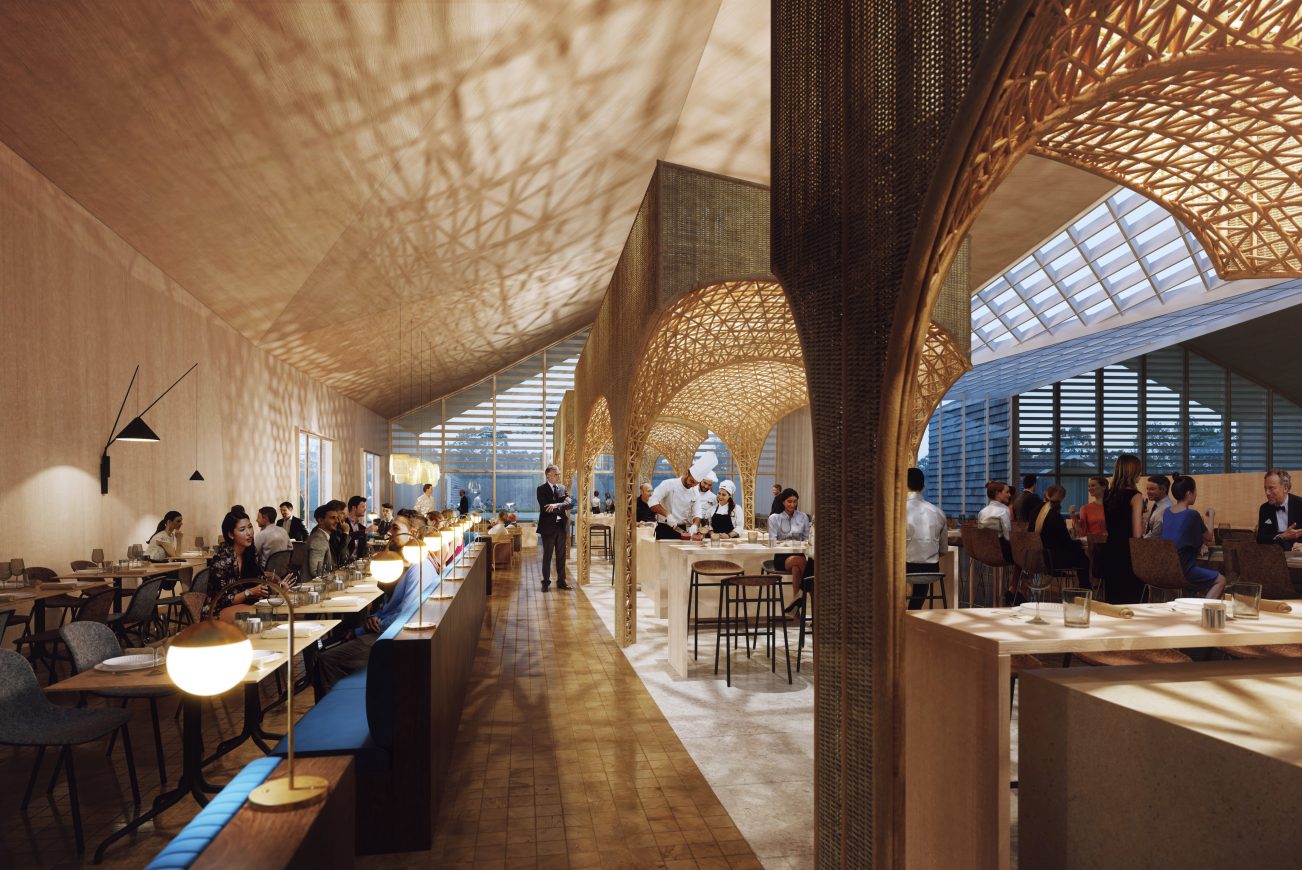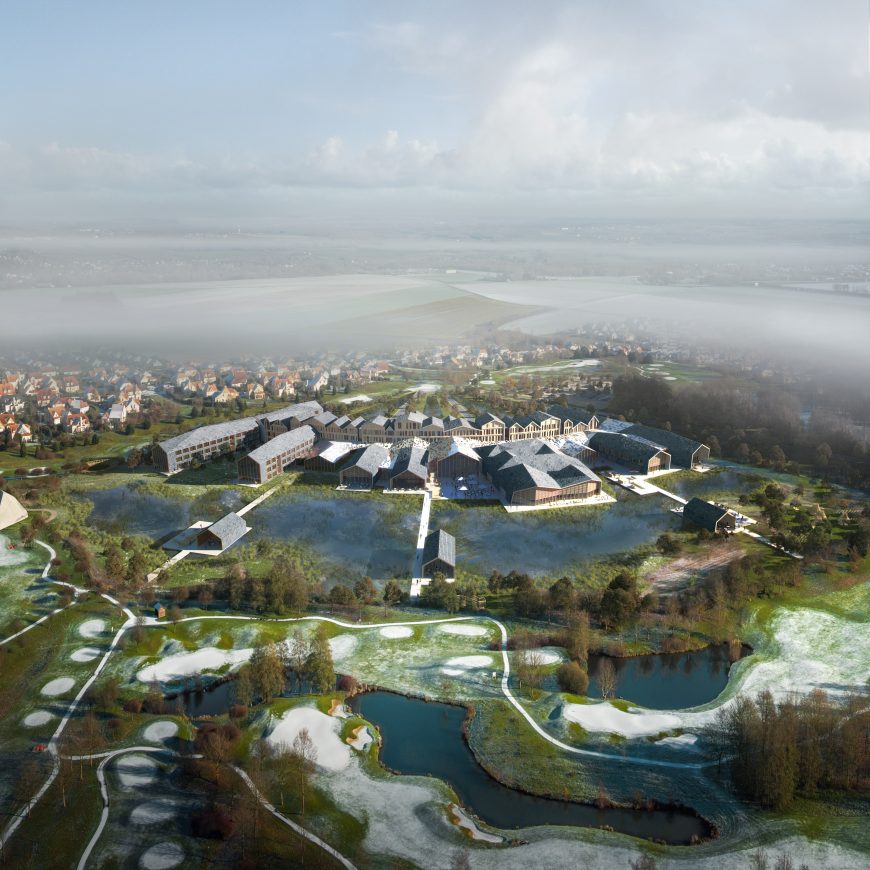 The various entities of Deloitte EMEA wanted to build a dedicated campus to host their seminars and teams in training. The site had been identified (located within a golf course), and the project was to be undertaken via a partnership between the architect and the construction company. Finally, the project also had to incorporate the option of adding future extensions to the buildings.
For this 15-hectare enclosure, surrounded by nature and pavilion-style outbuildings, we opted to pursue a contextual architectural style using a scale fitted to the size of neighbouring constructions, with buildings laid out in a fan shape and opening towards the verdant greens beyond. This fan-shaped layout, which allowed us to optimize the views over the golf course, also means that the buildings can easily incorporate future extensions. Opposite each building in the fan, on the other side of the water, is a smaller-scale replica which can be used for other outdoor activities; these outbuildings help widen the scope of the University and help it attain the dimensions of a proper campus.
The main architectural challenge lay in successfully integrating the campus within the site: the natural backdrop, for starters, but also envisioning the pavilion-style outbuildings around it to create an environment that would be both academic and welcoming. Finally, in economic and operational terms, the collaboration with the property developer, Nexity, and the Leon Grosse construction company also offered us a chance to hone our appreciation of the challenges and instincts of other operators within the construction chain.
Client : Nexity
Project : Construction of the Deloitte Campus
Site : ZAC des 2 Golfs, Bailly-Romainvilliers (77), France
Status : Completed in 2023
Size : 22 032 m²
Team : Dubuisson Architecture (Lead Architect), RF Studio (Interior Design), Arcora(Facades), Ingerop (Structure,MEP, HVAC), AE75 (Cost Consultant), G-ON (Sustainability), Lamoureux (Acoustics), Base (Landscape), Cube 2 (Networks), EODD (Water treatment - Sustainability), Convergence (Kitchen), CSD & Associés (Fire Safety Coordination) et Socotec (Building Inspector)
---
Aucun projet ne correspond à votre recherche.