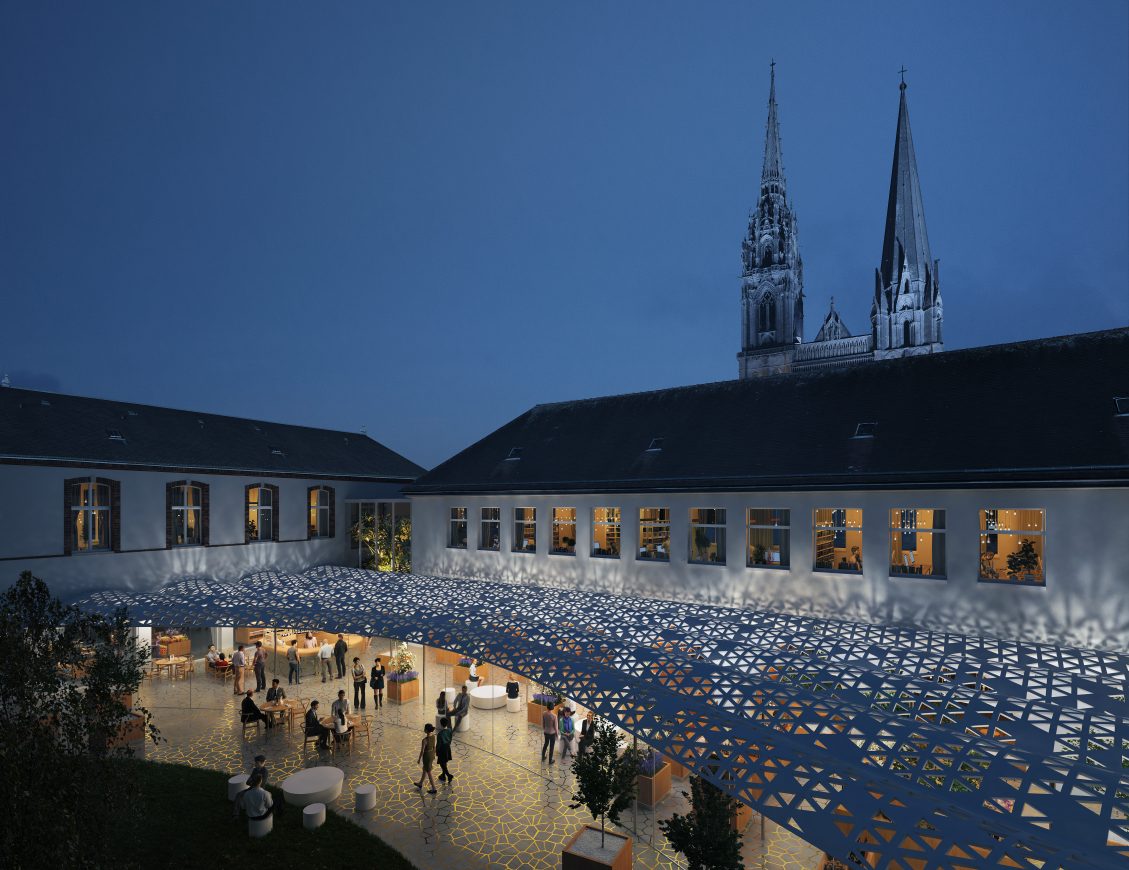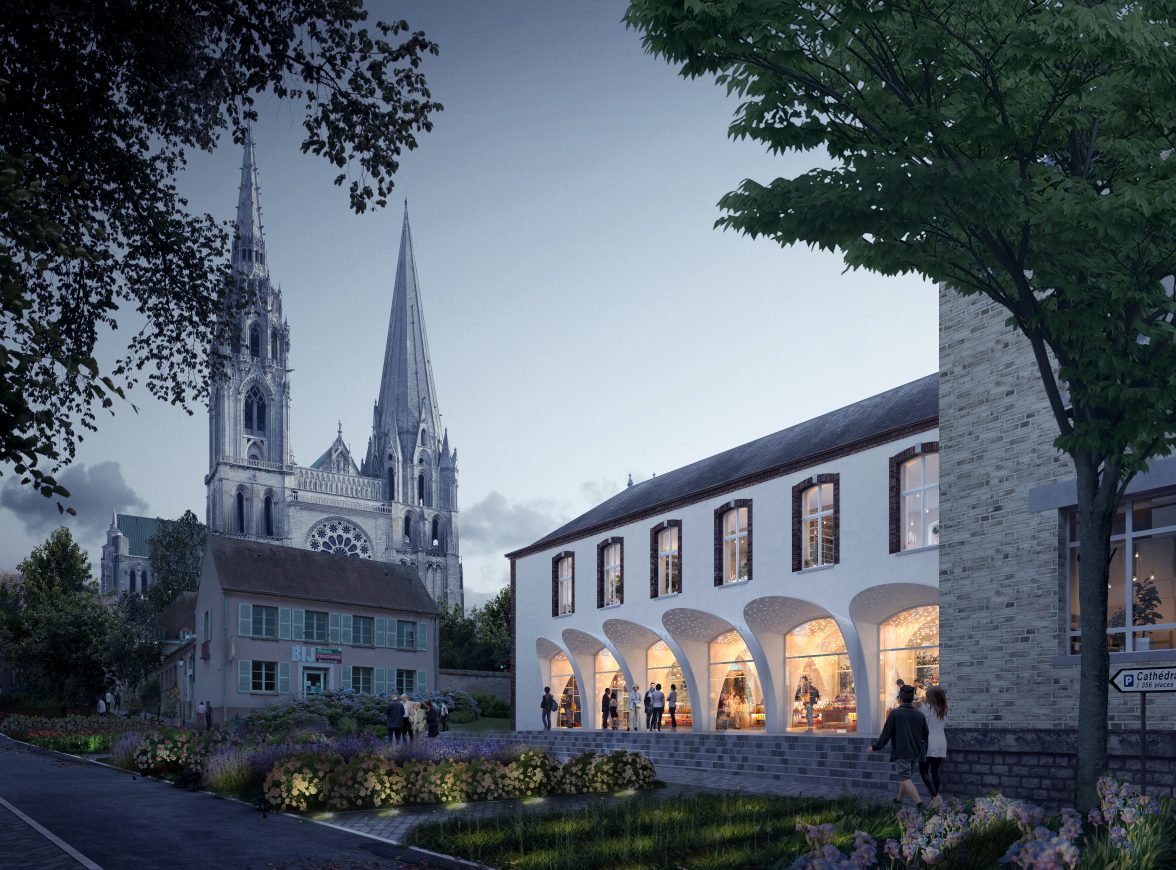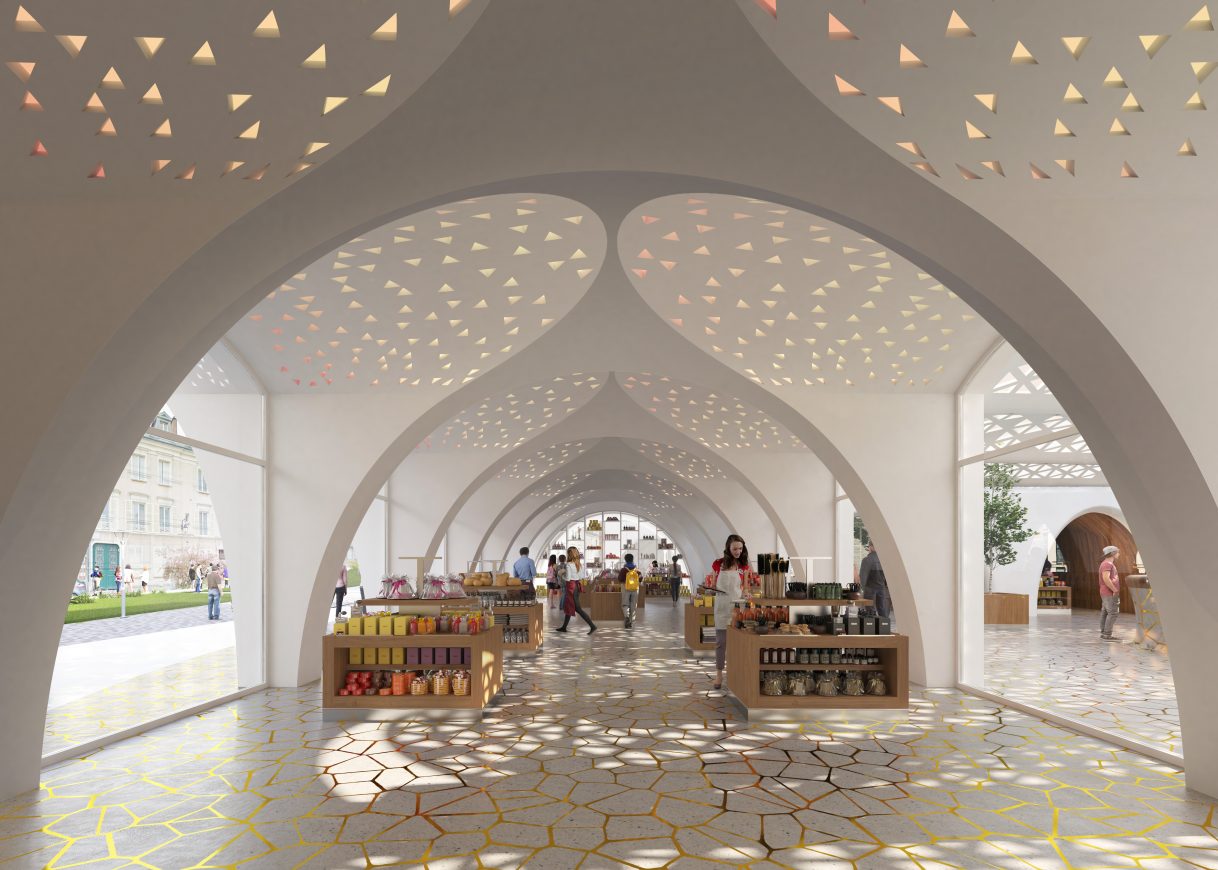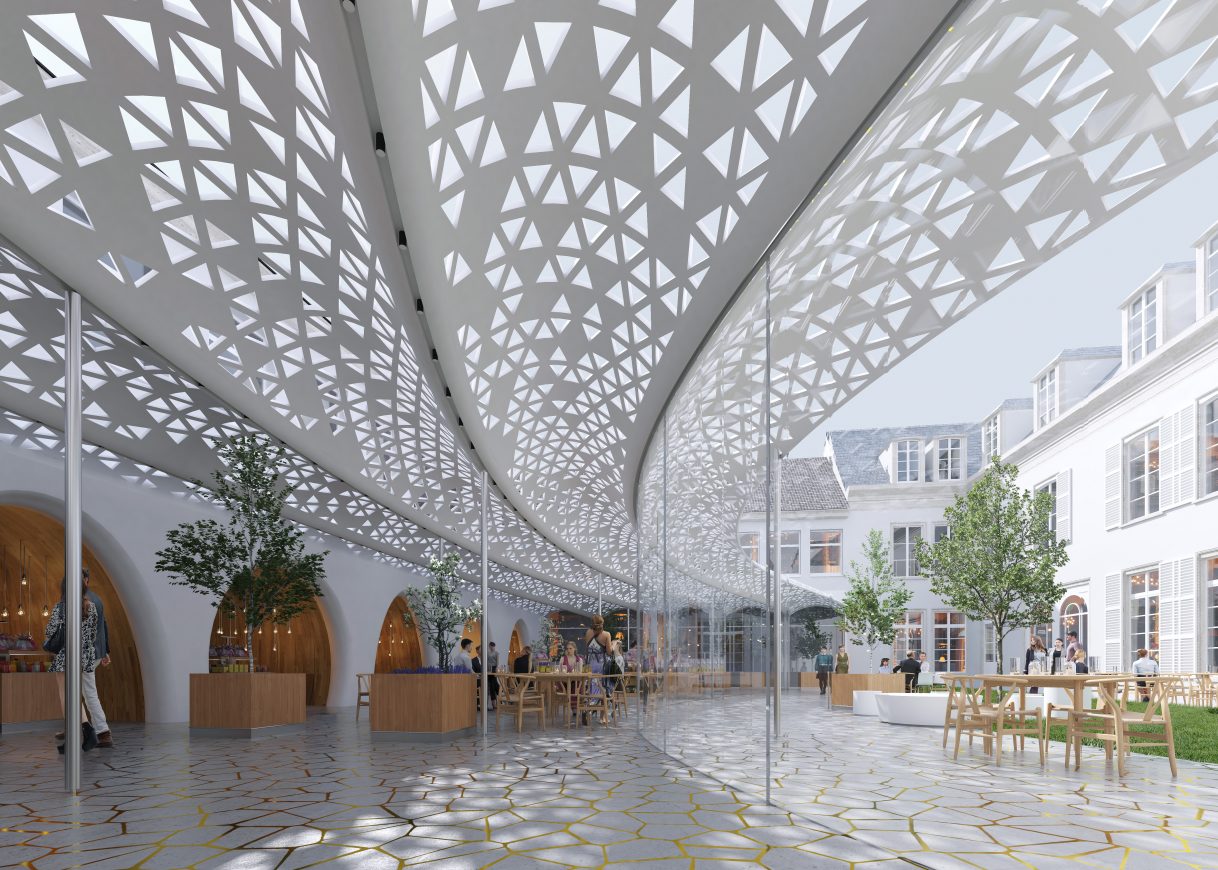 Maison Internationale de la Cosmétique, Chartres
France's Cosmetics Valley is home to a group of cosmetics companies operating in Eure-et-Loire, who share an ambition to enhance the value of their creations, expertise and influence within the local and global economic fabric. Financed by Chartres Métropole to the tune of 5 million euros, this international facility is located right by the iconic cathedral, in a former school that has been completely renovated and adapted to its new uses: a showcase for the industry and a space for hosting visitors, courses and events.
The challenge with this project involved finding a way to link the various uses of the building within a welcoming structure that reflects the professional excellence of the French cosmetics sector. It was also essential to take into account - and draw upon - the building's proximity to Chartres' world-famous cathedral. As a result, we envisioned an airy, open and light-filled architectural creation, with exhibition spaces designed as alcoves: bringing the Cosmetic valley cluster together - in a cloister! A canopy overlooks the atrium-style courtyard, with glass houses sheltering the "cosmetopedia" within.
What made this project so interesting was the multiple mode of use and coexisting worlds within the confines of the same facility: this meant a dual challenge in terms of designing a museum-style venue and renovating an old building to fit with the new activities that it would host. This project, which rubs shoulders with the imposing architectural heritage of the gothic flamboyant cathedral, was an opportunity for us to put all our skills to the test, at every level of the architectural process.
Client : Chartres Métropole
Project : Refurbishment of a school for Cosmetic Valley's Maison Internationale de la Cosmétique
Site : Chartres (28), France
Status : Ongoing project
Size : 2 713 m²
Team : Dubuisson Architecture (Lead Architect and Scenography), Batiserf (Structure), VS-A (Facade), Alto Ingénierie (MEP, HVAC, Sustainability, Fire Safety), Lamoureux (Acoustics), Ducks Scéno (Scenic Facilities), ACL (Lighting Design), BMF (Cost Consultant), Atelier Format Paysage (Landscape)
---
Aucun projet ne correspond à votre recherche.