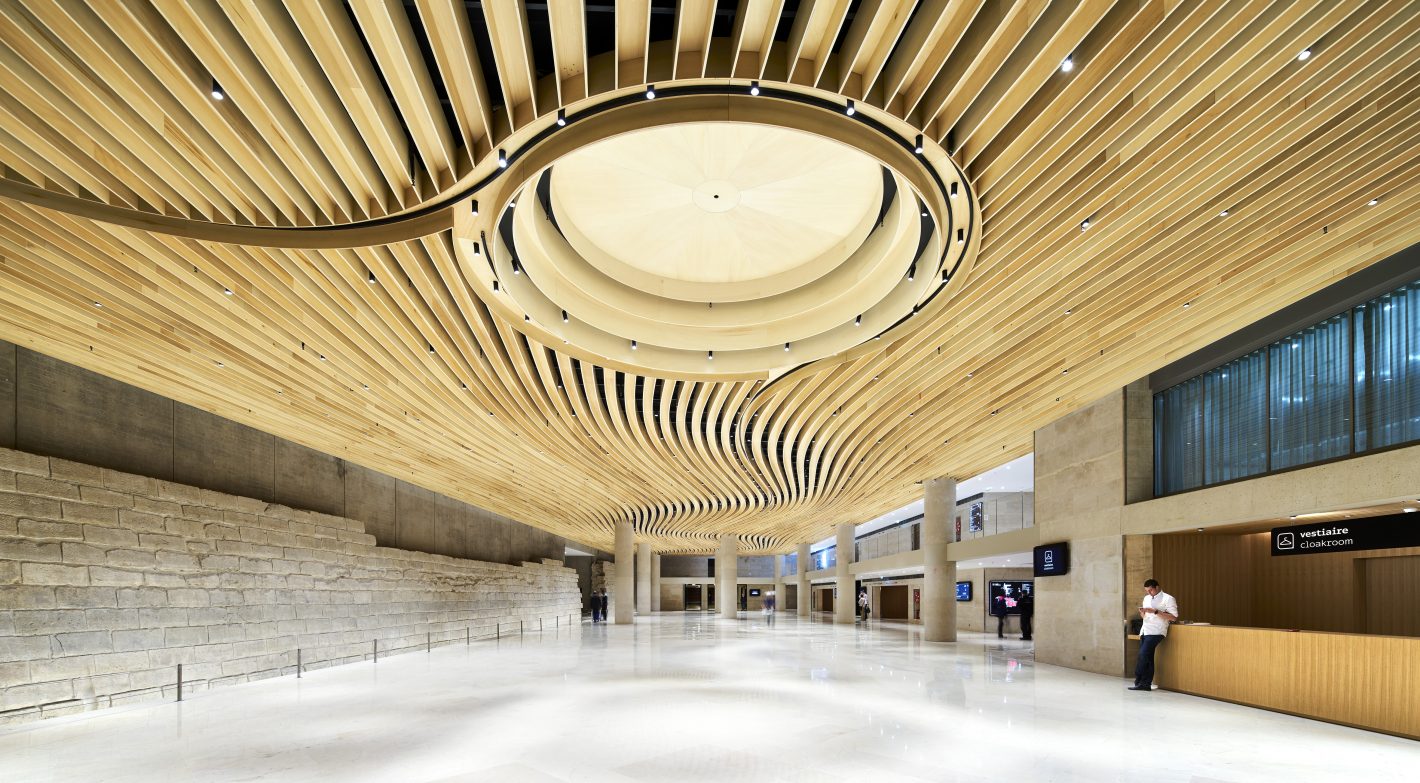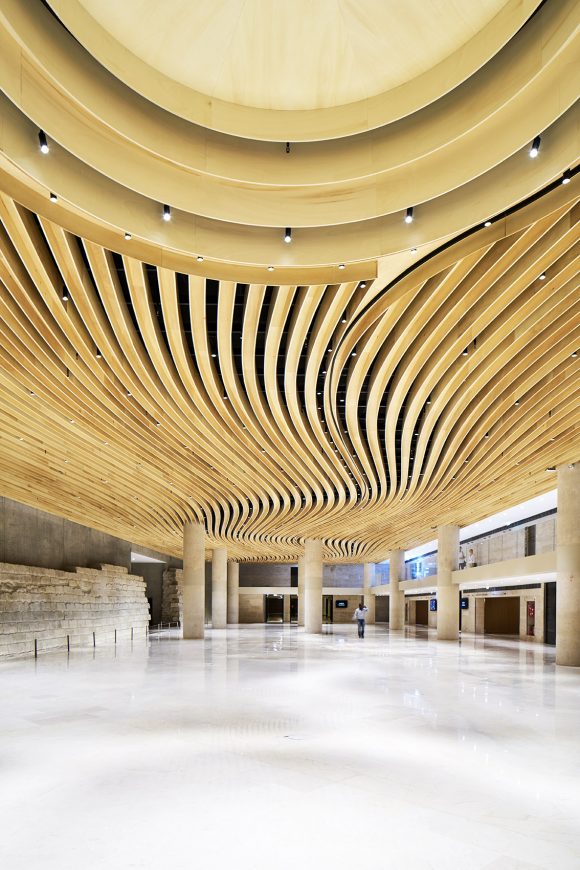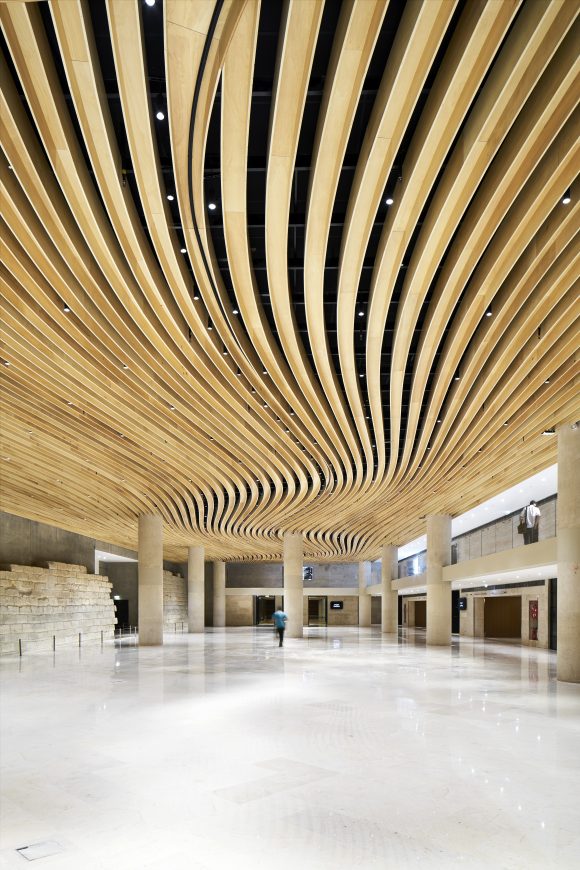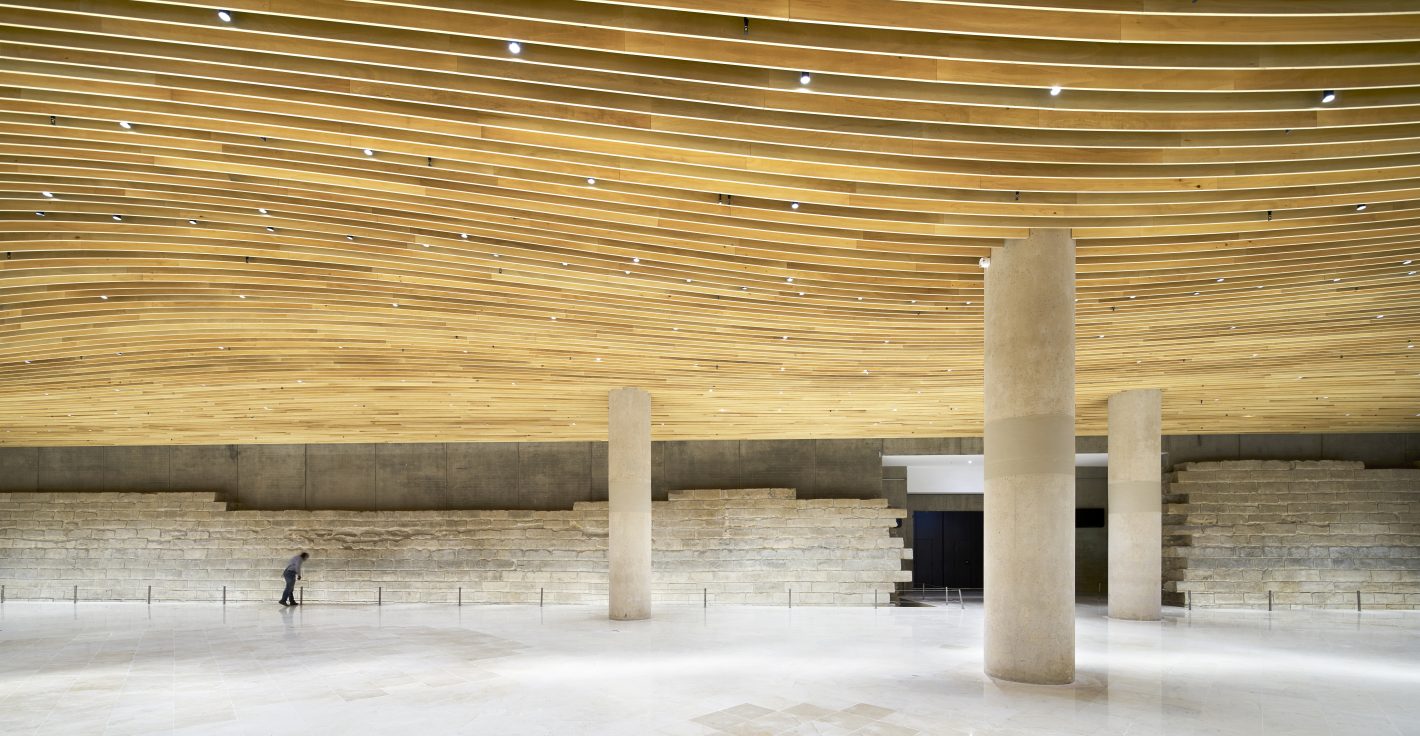 Carrousel du Louvre's exhibition space
The event spaces of the Carrousel du Louvre, operated by VIPARIS, were experiencing a slowdown due to competition from new venues. Following on from the project we delivered for the Louvre's reception areas and bookshop, the operator selected our firm (following a call for proposals) to reconfigure the reception area for its event rooms.
Designed to be able to host several events simultaneously, the 1300-square metre space was divided by a vast mezzanine and a central staircase. We cleared all this away - both staircase and mezzanine, stripping back to the brick walls erected under Charles V, and built a new sculpted ceiling, made up of over 1000 hand-carved and assembled wooden pieces. The result surpassed all expectations, giving the Foyer a bold and refreshed identity.
This project, delivered from start to finish in less than 3 months, showcased our flair for spontaneity coupled with perfectly-planned delivery, achieved via the successful matching of our intentions with the work of each operator. Where necessary, we were able to remind ourselves that it was sometimes necessary to return to a blank page, and allow the creativity of a young designer to flow through.
Client : Viparis (delegated project management : Unibail Rodamco / Espace Expansion)
Project : Refurbishment of Carrousel du Louvre's exhibition space
Site : Carrousel du Louvre, Paris (75), France
Status : Completed in 2016
Size : 1 200 m²
Team : Dubuisson Architecture (Lead Architect), CD Béton (Structure), Laffi Engineering (MEP, HVAC), L'Observatoire International (Lighting Design)
---
Aucun projet ne correspond à votre recherche.