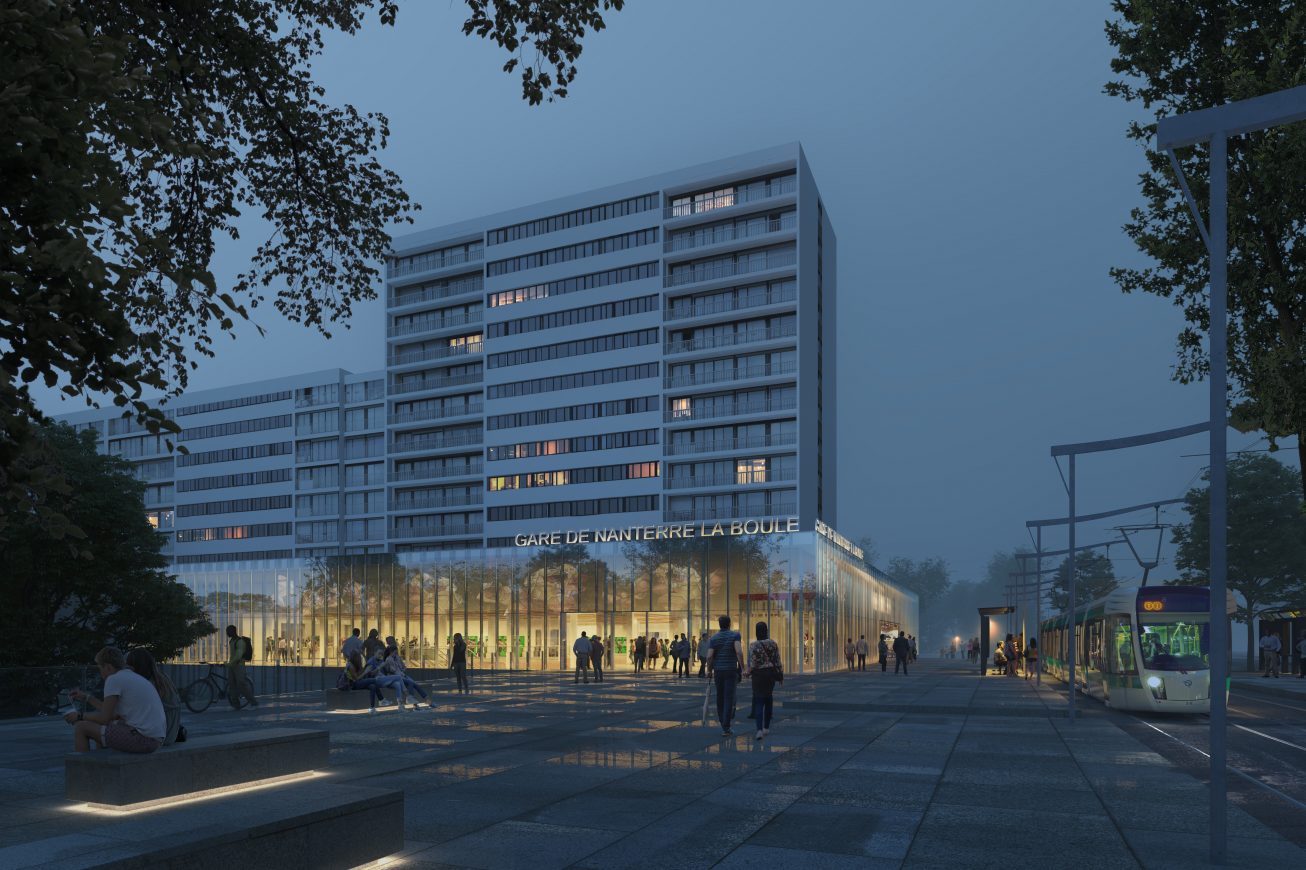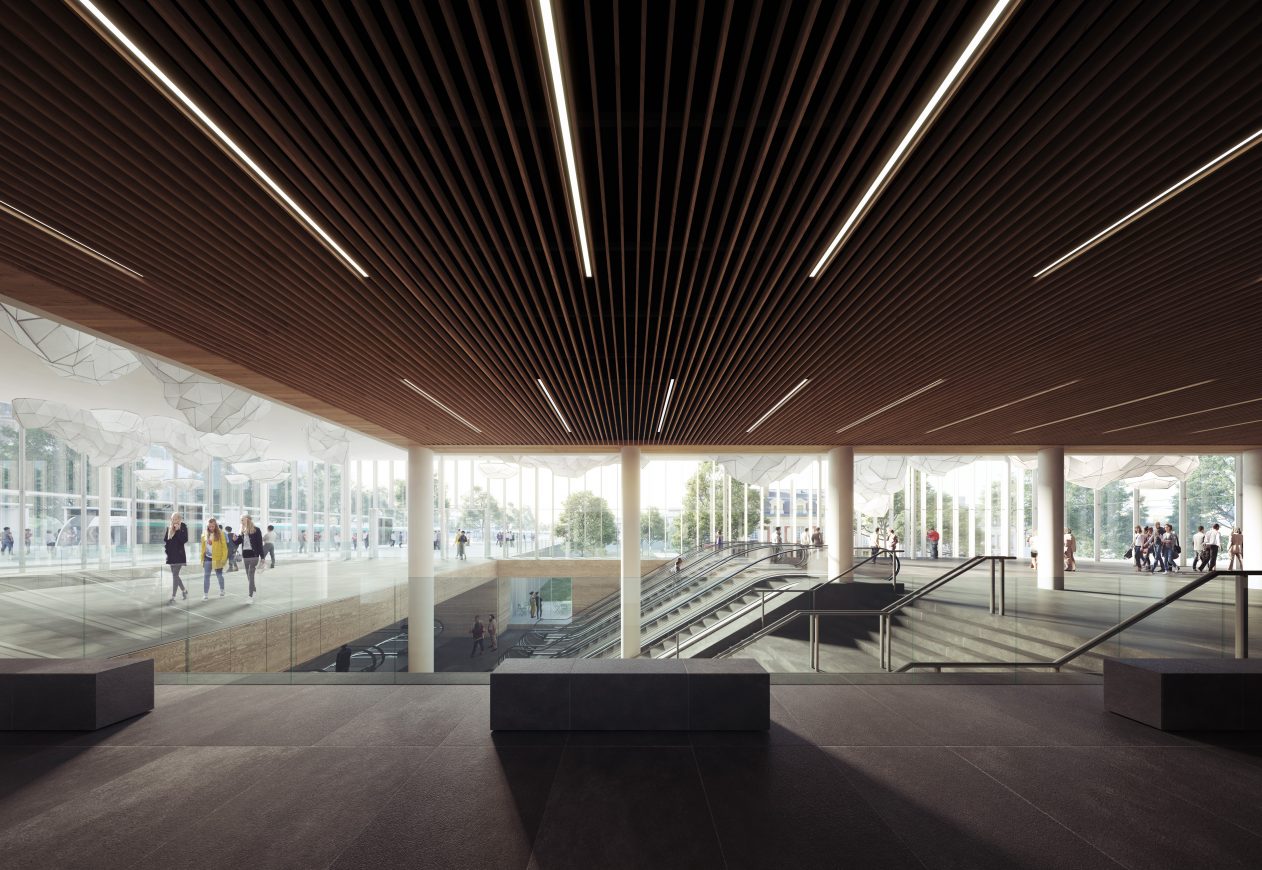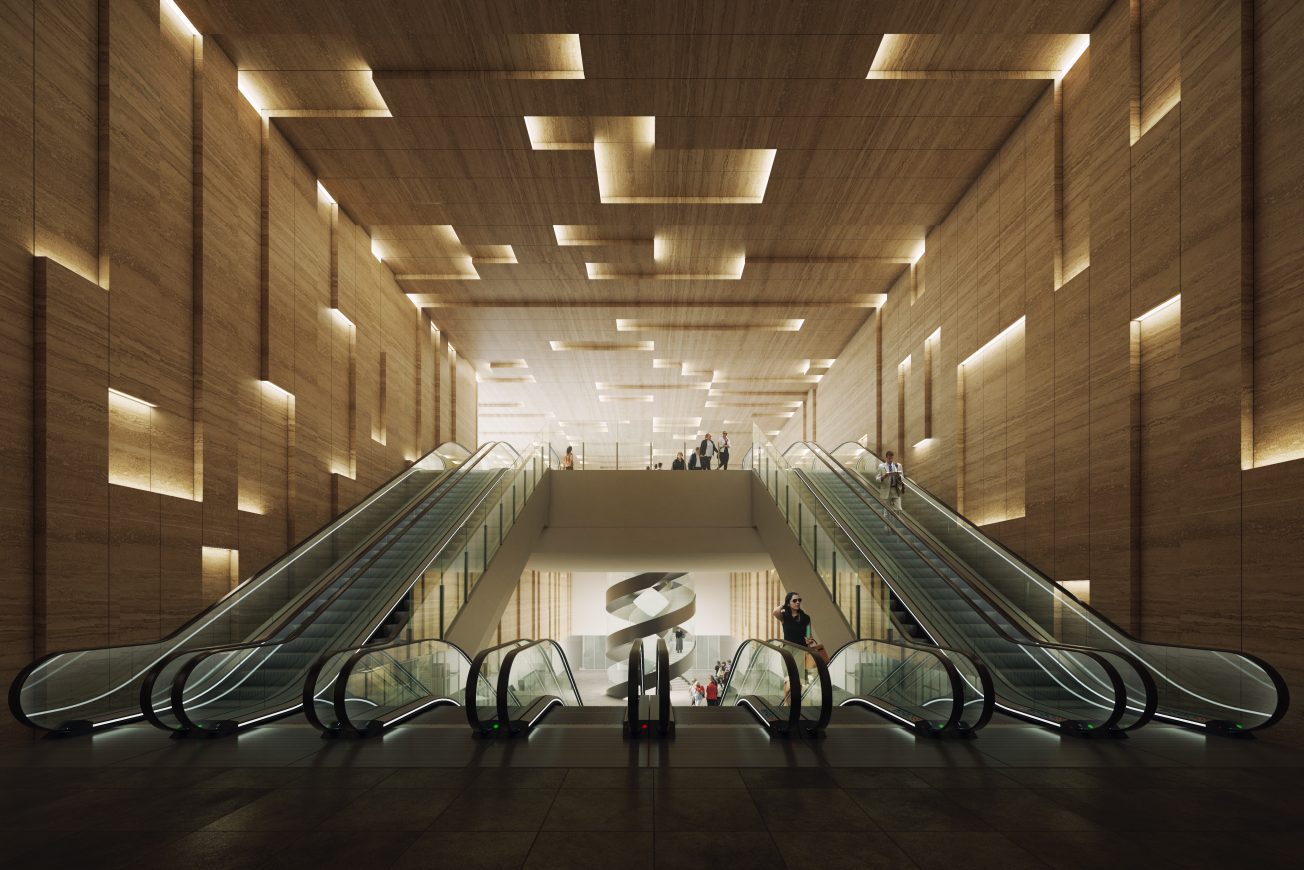 Nanterre la Boule's Train Station
The Grand Paris Express is one of Paris' most iconic current development projects, writing a new chapter in the history of the city's metropolitan expansion. The five new stations to be built along the new line 15 - itself a predominantly technical and industrial form of architecture - will be designed by 5 different architecture firms; Dubuisson has been entrusted with creating the station at Nanterre La Boule.
We put forward five possible scenarios, ranging in terms of their impact, and the contracting authority opted for the most discreet - and paradoxically, the most audacious design - for the future station. Indeed, while the scope statement called for a dedicated location for a new structure to be built ex nihilo, our station will be built into an existing building - a former Decathlon store. Of the five stations that will become the stops along the line 15, this is the only one to be designed using this solution, which offers the additional benefit breathing new life into a building dating from the 1960s, while also generating new foot traffic that will help animate the huge, impersonal housing blocks nearby.
In architectural terms, the challenge with this station resides in its interwoven limitations: how could we pour light into the underground spaces? How would we create a complex, mobile subterranean space? How would we manage the various technical and safety requirements? How could we incorporate this building into the surrounding urban fabric and create a visual milestone, without imposing our design over the existing edifice? Our process centred mainly on the passengers' "journey to the centre of the earth", with particular care being taken to bring natural light indoors, and to lean into the ambient minerality.
Building a station as part of a wider project - one with such historic structural influence on the capital –carried inherent political and urban planning priorities, for which the orientations and decisions taken had to be both aesthetic, technically viable (as the station is, above all, a stop serving a constant flow of passengers) and acceptable to public authorities. In this regard, the inter-disciplinary workshops organised by the contracting authorities, which enabled us to get to grips with the sociological and political aspects of the project, were a richly educational experience. In the same vein, our relationships with the mayor's office, the city council, the contracting engineers and the public (via consultation sessions) all enabled us to reach new heights in terms of our professional expertise and experience.
Client : Société du Grand Paris
Project : Architect in charge of Nanterres la Boule's train station, Grand Paris Express Line 15 West railroad
Site : Place de la Boule, Nanterre (92), France
Status : Ongoing project
Size : Unk.
Team : Setec TPI (Project Manager, Cost Consultant), Systra (Structure and Infrastructure), Dubuisson Architecture (Architect), Map3 (Structure), Acouphen (Acoustics), Cronos (Security and Public Safety), Light Cibles (Lighting Design)
---
Aucun projet ne correspond à votre recherche.