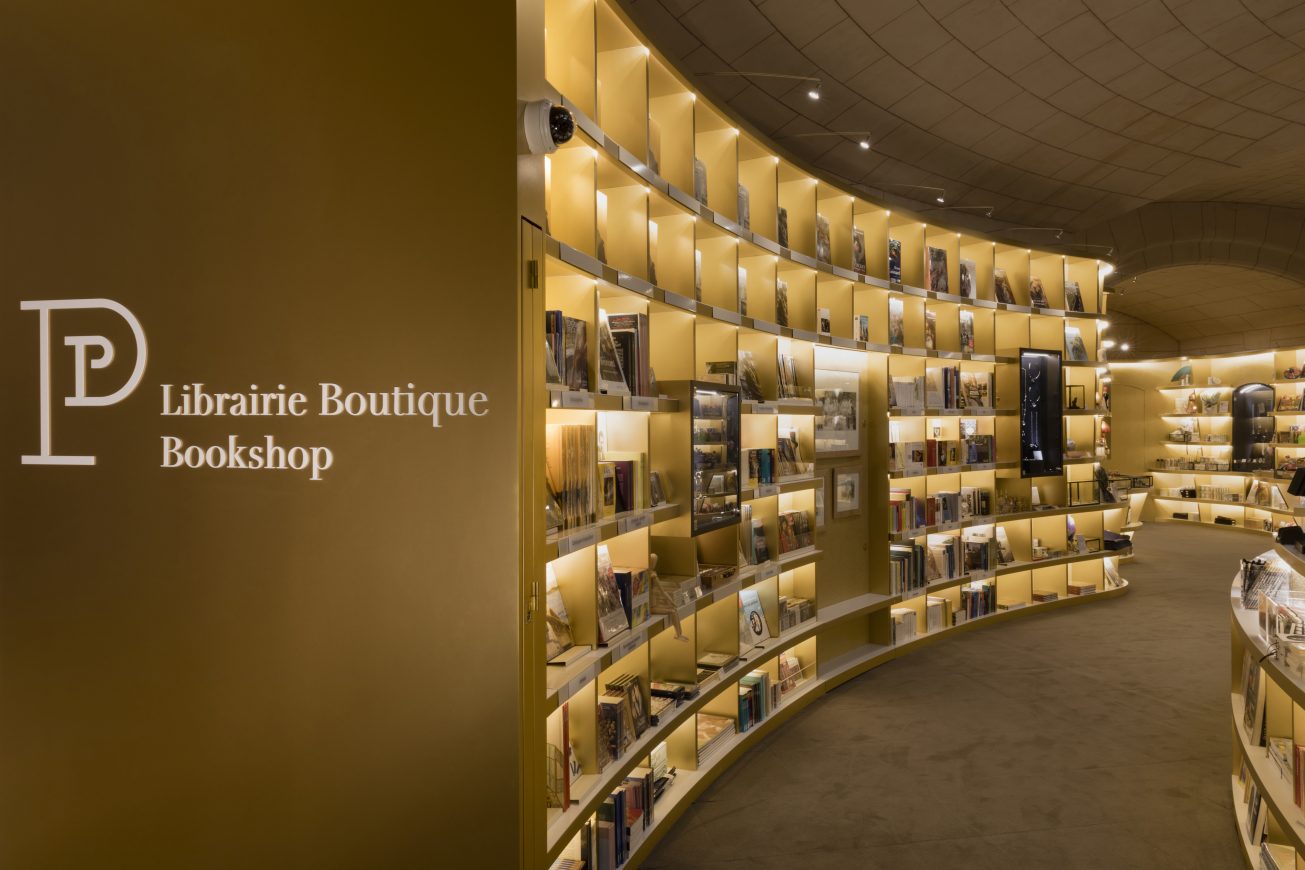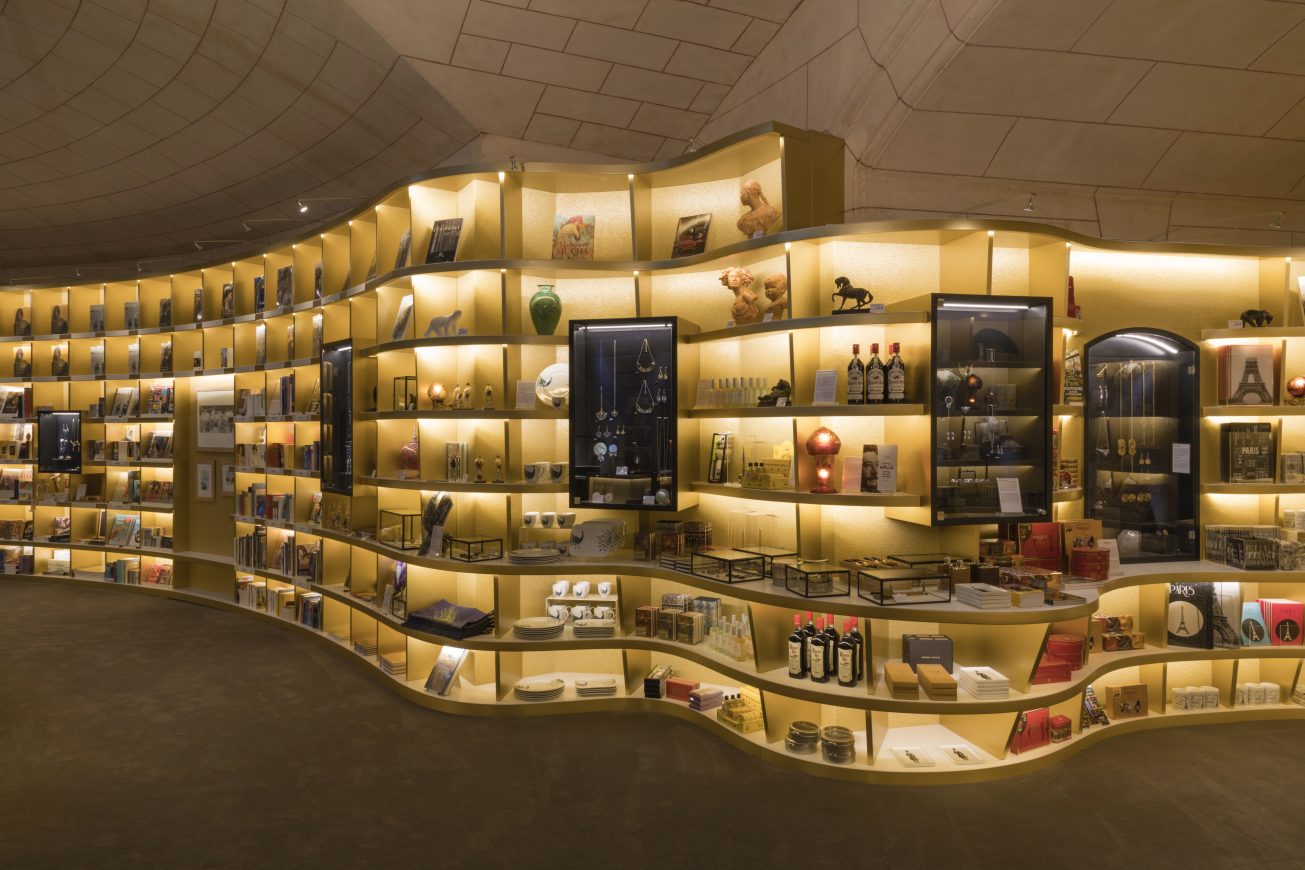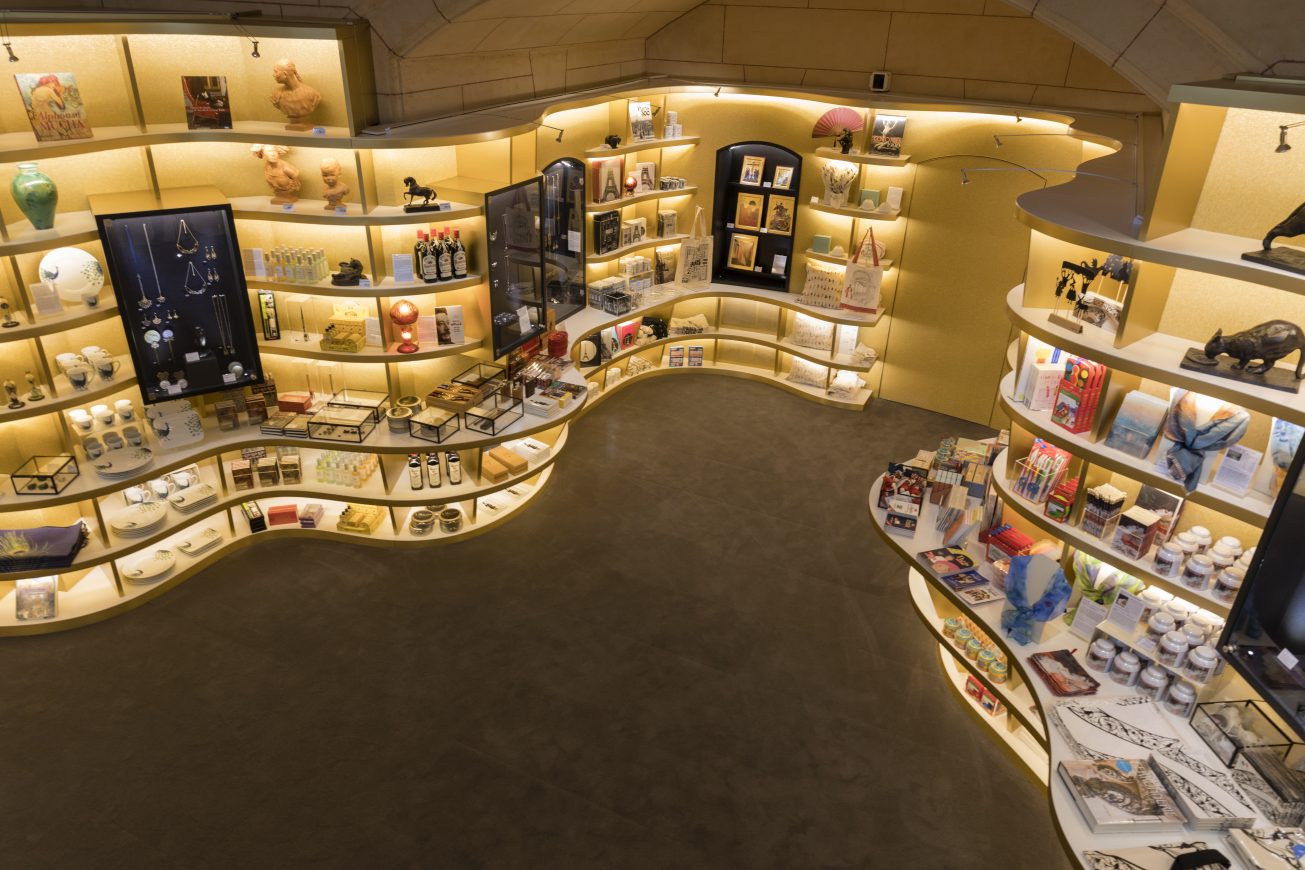 Library of the Petit Palais
Réunion des Musées Nationaux Gand Palais awarded Dubuisson Architecture the contract to design a new book & gift shop at the Petit Palais, in a new downstairs location beneath the rotunda of the main stairwell.
We imagined the bookshop as a cave-like space, replete with crevices, odd dimensions and shades of light and dark. The shape of the wall-mounted bookshelves, with their curved and seemingly random lines, are designed to ebb and flow with the curves of the rotunda, creating sheltered alcoves to house the various books and items on sale. The lighting serves to illuminate and create shadows at the same time, reflecting the golden hues of the polished wood used for the furnishings.
The main challenge with this project lay in the sheer variety of its component parts: the shelves and units were made up of 1 400 unique pieces brought together for assembly. It was through successful coordination between our teams (and digital tools) and the joinery company that we were able to create these atypical bookshelves, all without overshooting a relatively limited budget and delivery timeframe.
Client : Réunion des Musées Nationaux Grand Palais
Project : Design of Petit Palais' new Library
Site : Petit Palais, Paris (75), France
Status : Completed in 2017
Size : 60 m²
Team : Dubuisson Architecture (Design)
---
Aucun projet ne correspond à votre recherche.