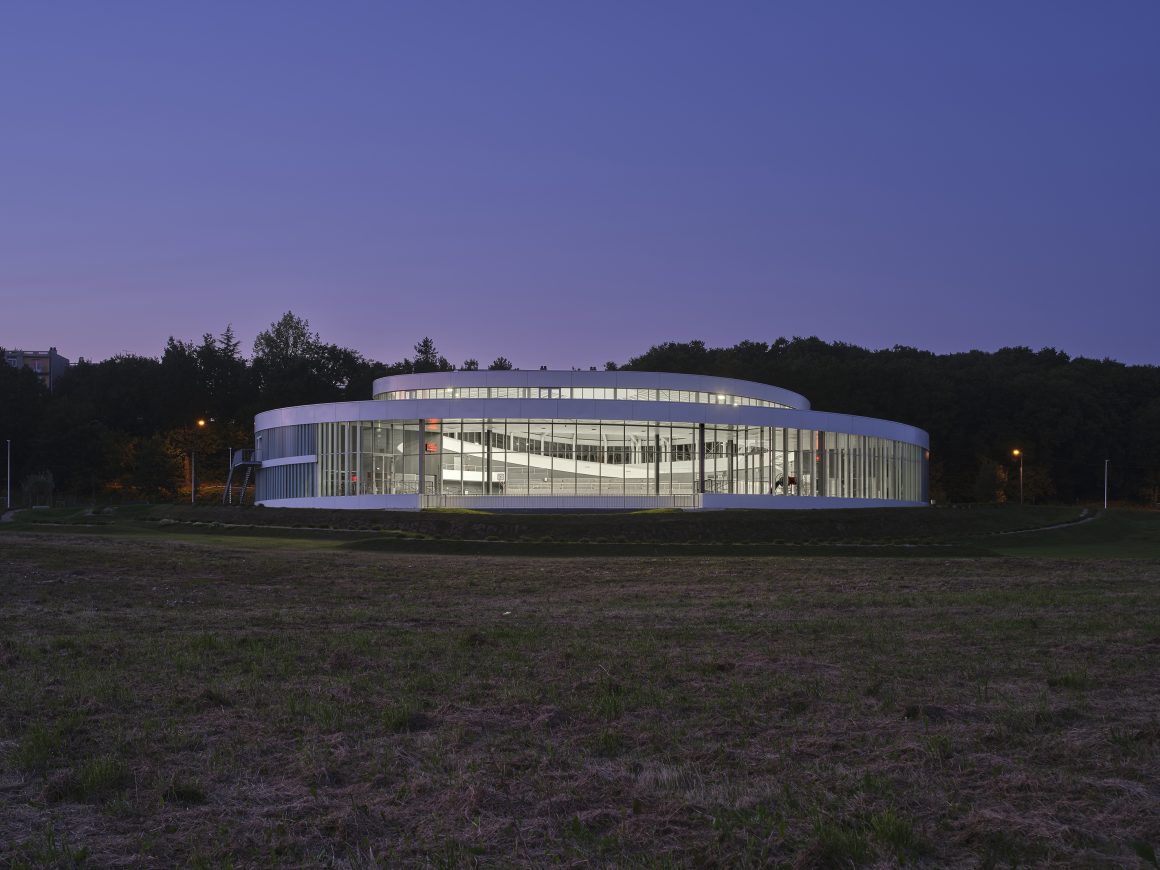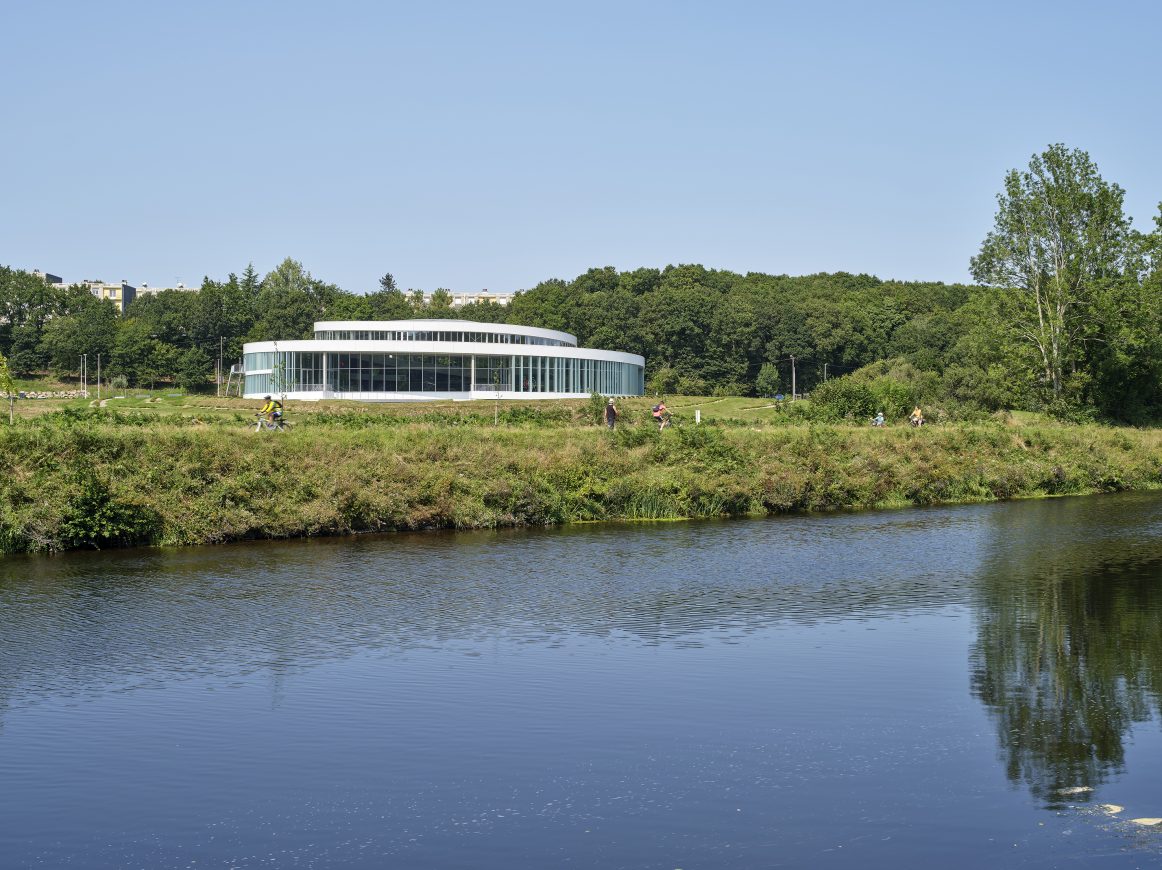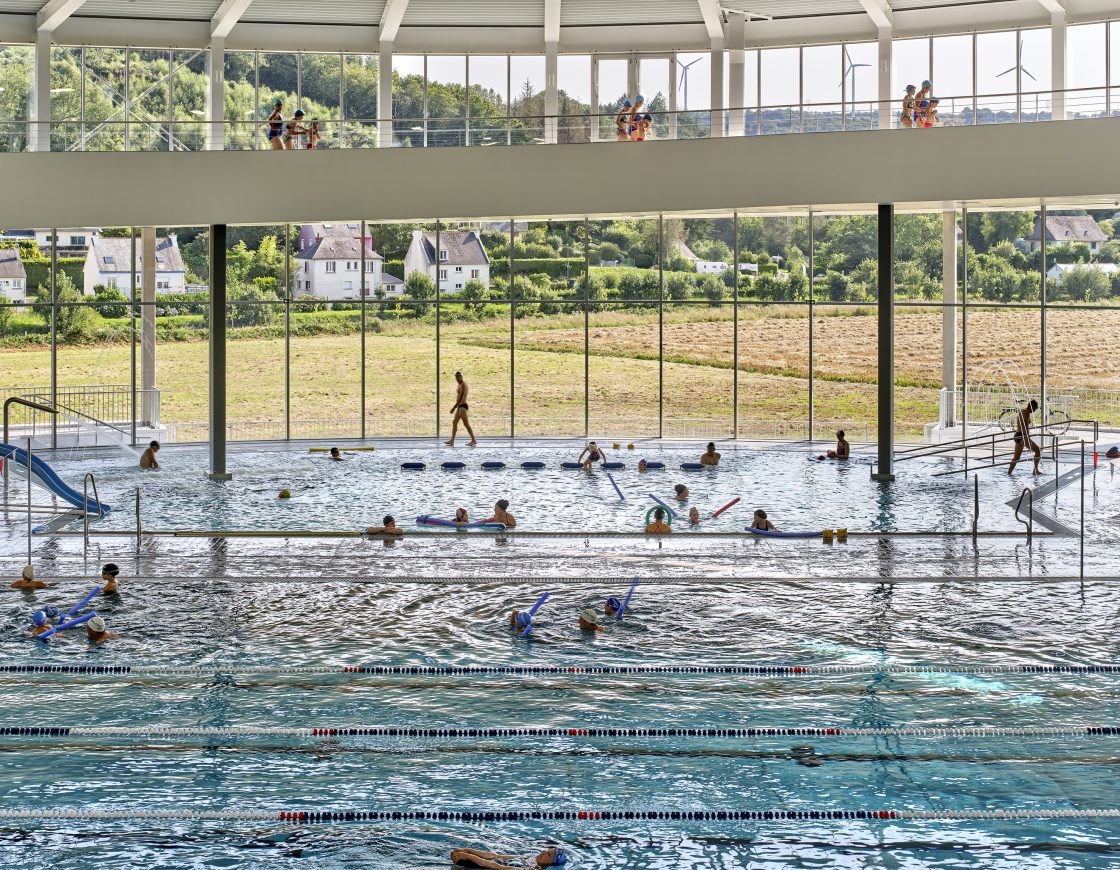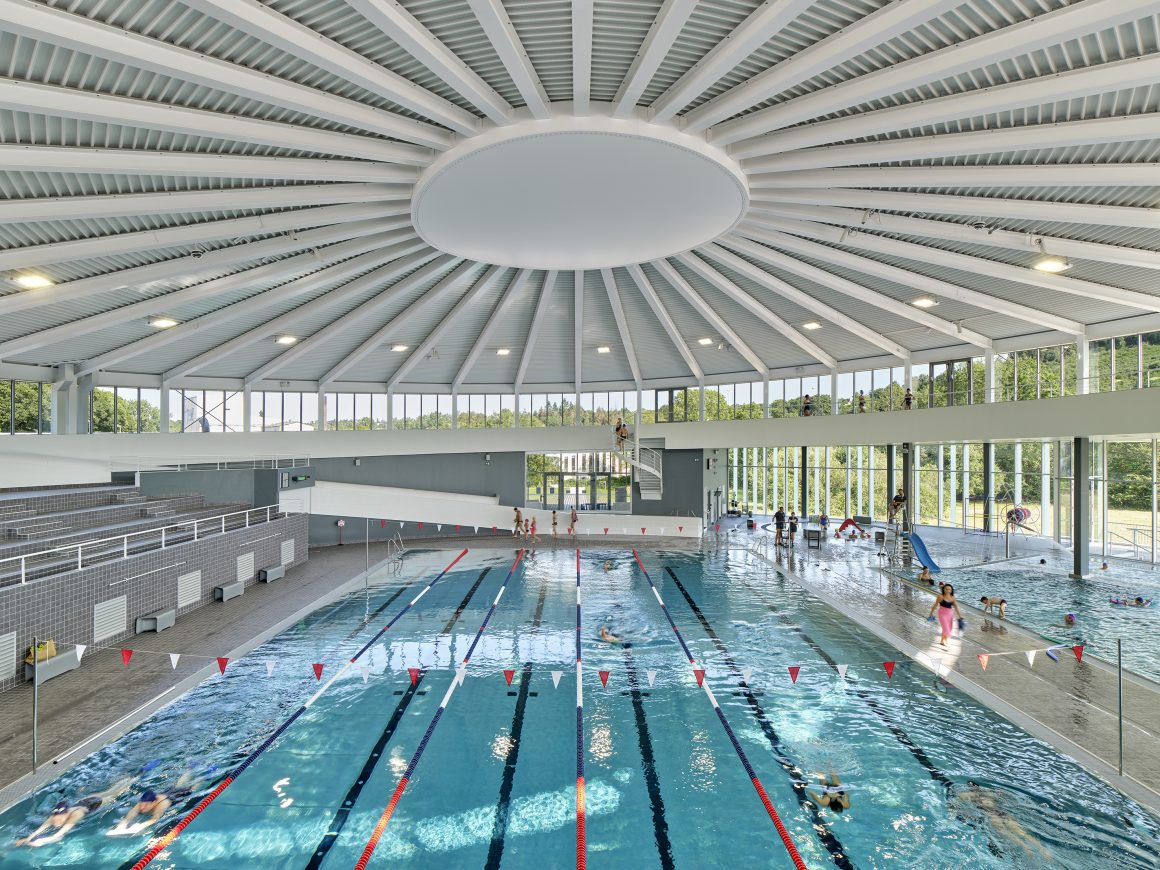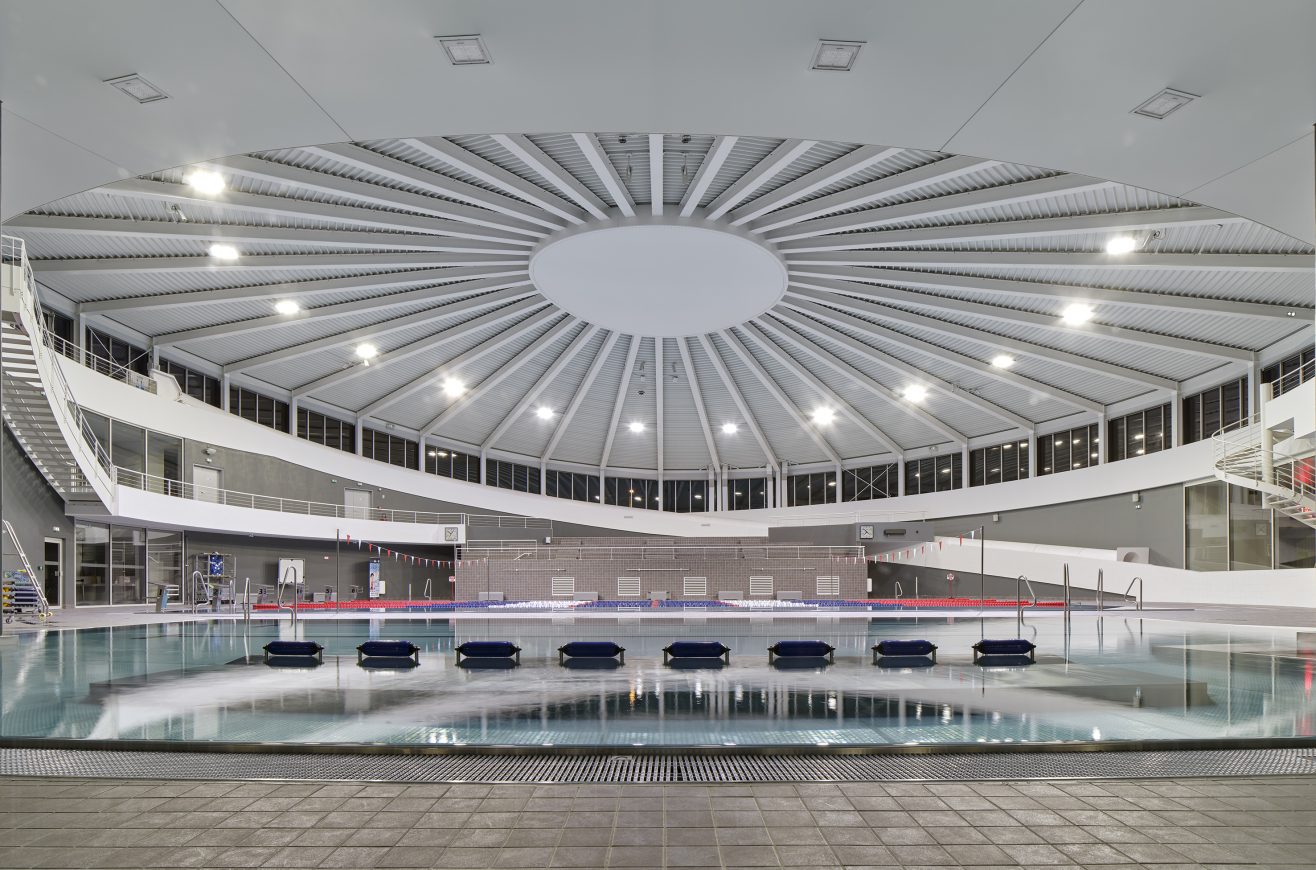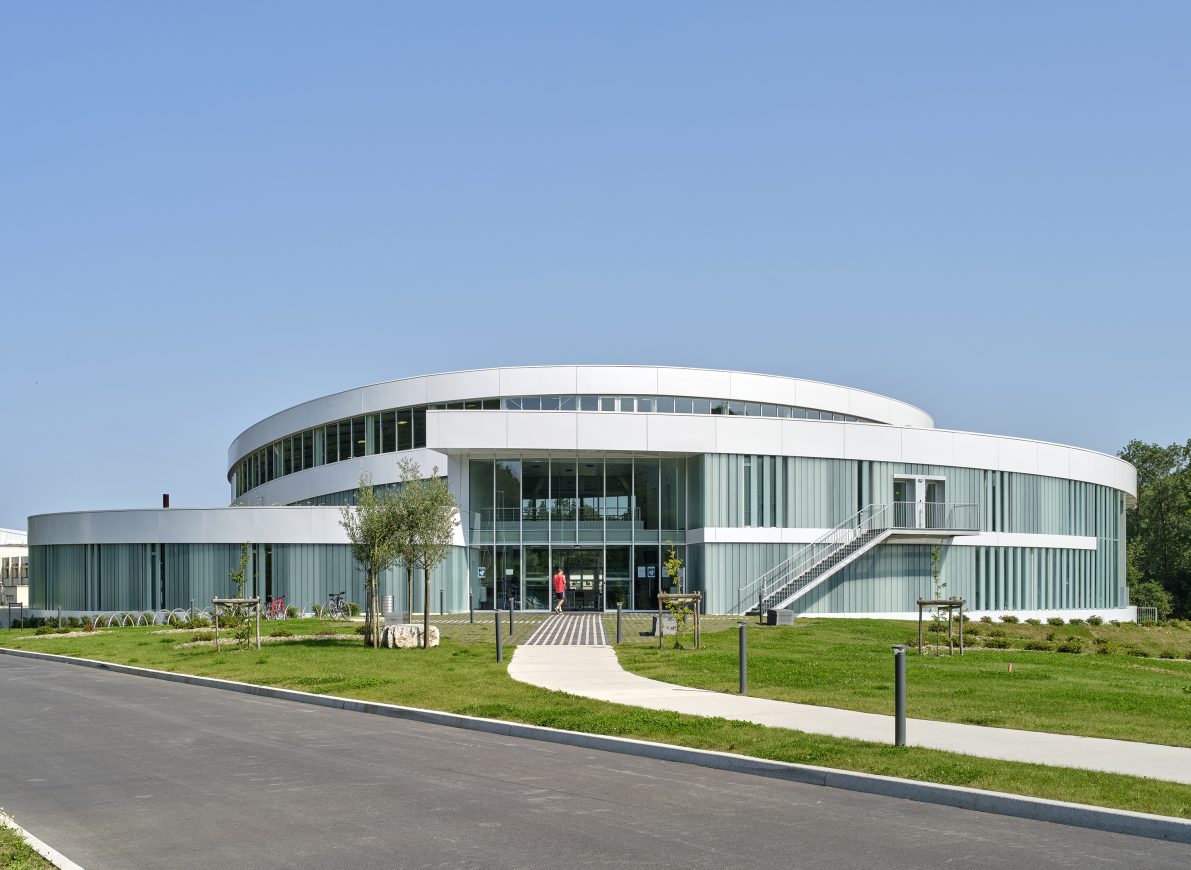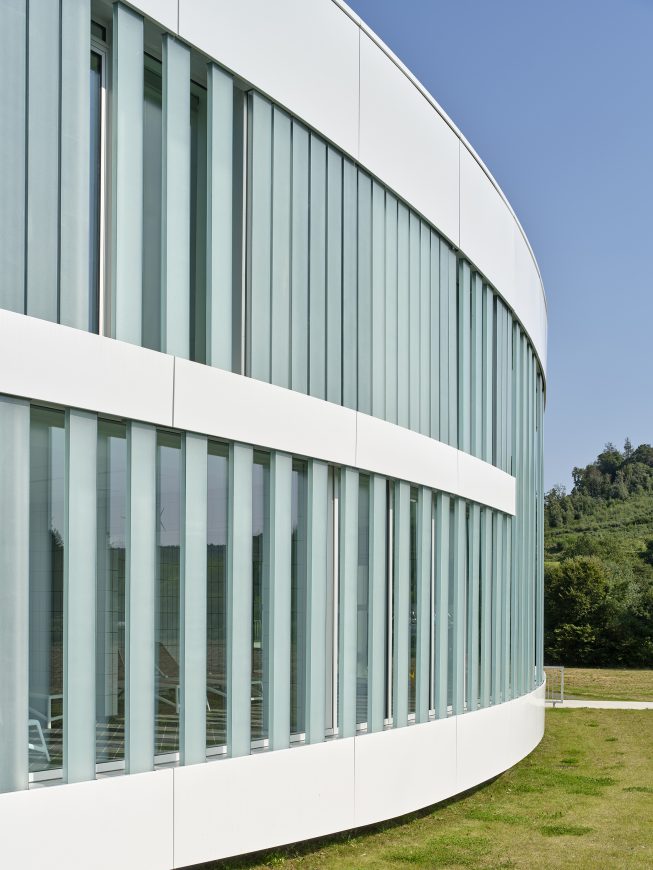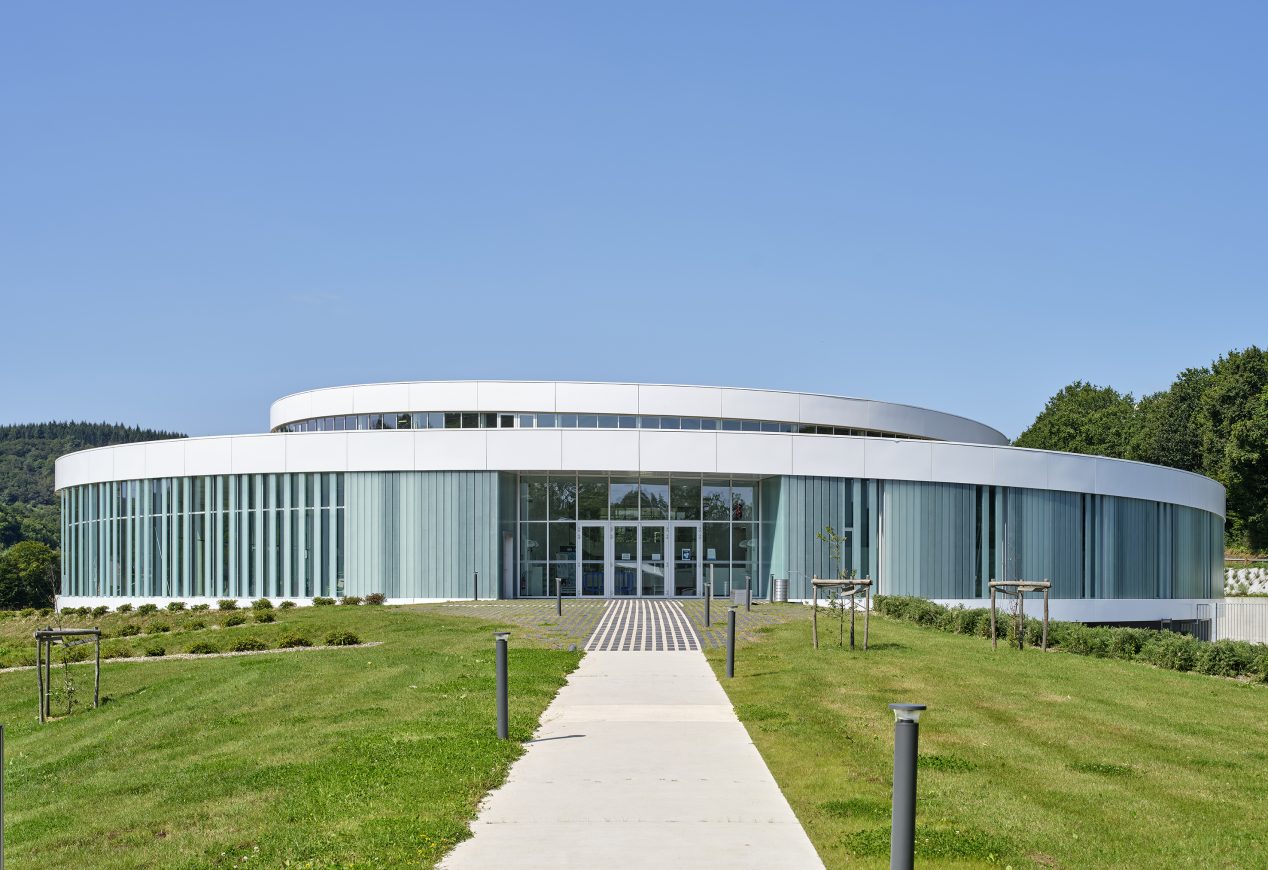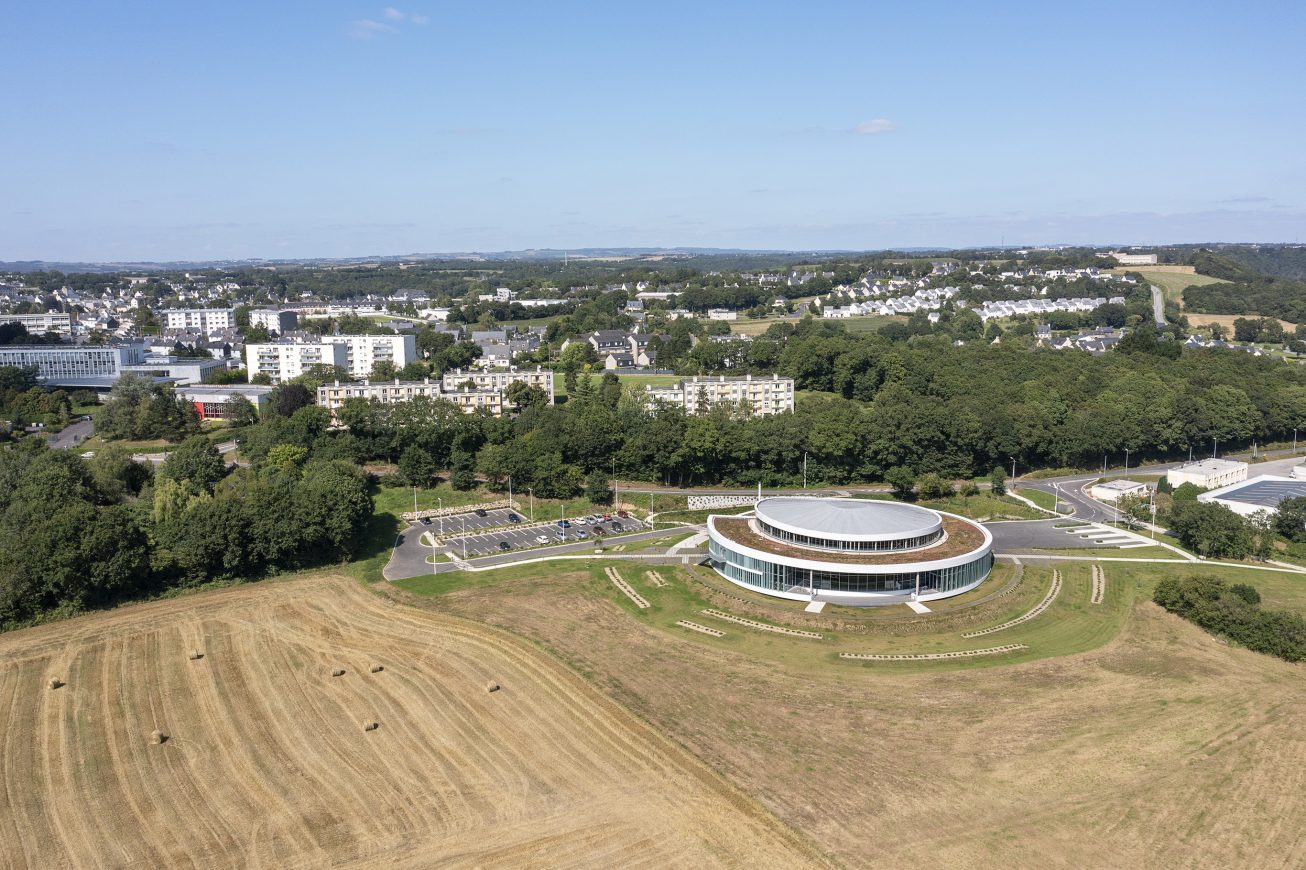 Community Swimming Pool, Châteaulin
The Communauté de Communes Pleyben-Châteaulin-Porzay was looking to build a public swimming pool on an exceptional site: surrounded by nature on a wooden hillside, a stone's throw from the banks of the river Aulne.
Here, we decided to integrate this swimming pool as much as we could into the surrounding environment of nature and water: the objective was not to create a marker upon the landscape, but to offer a new version – one that was fun, educational and welcoming to all – of the elements already present: air, water and nature. To achieve this, we pursued a contextual approach wherever we could in our architectural choices; as such, the circular and curved building, designed on a scale which deliberately respects the proportions of its surroundings, is nestled within a crease in the landscape, in order to hide the plant-covered parking areas away from view. We also covered the walls and northern-facing areas with plants, and used floor-to-ceiling glass walls to open up the southern facades to the sunlight and panoramic views outside.
Designed as a ribbon folded in on itself, and fully sensitive to its environment, this swimming pool, with its open feel and creation of unique new viewpoints over the landscape, blends perfectly into its surroundings while also opening up new perspectives.
Here, we had an opportunity to further explore ideas we uncovered in Mantes-la-Jolie - permeability between interior and exterior, building positioning and producing new landscapes – in a completely different setting (or indeed, one which was diametrically opposed). By capitalizing on our experience, and imbuing our process with the essence of the place itself, we landed on a proposal that was both innovative in design and blended seamlessly into the existing panorama.
Client : Communauté de Communes Pleyben-Châteaulin-Porzay
Project : Construction of a community swimming pool
Site : Châteaulin (29), France
Status : Completed in 2020
Size : 2 911 m²
Team : Dubuisson Architecture (Lead Architect), Oteis (Structure, MEP, HVAC, Water treatment, Fire Safety, Sustainability), VS-A (Facade), Peutz & Associés (Acoustics), Sempervirens (Landscape) et BMF (Cost Consultant)
3D Rendering : MIR Photo Credits : Michel Denancé
---
Aucun projet ne correspond à votre recherche.