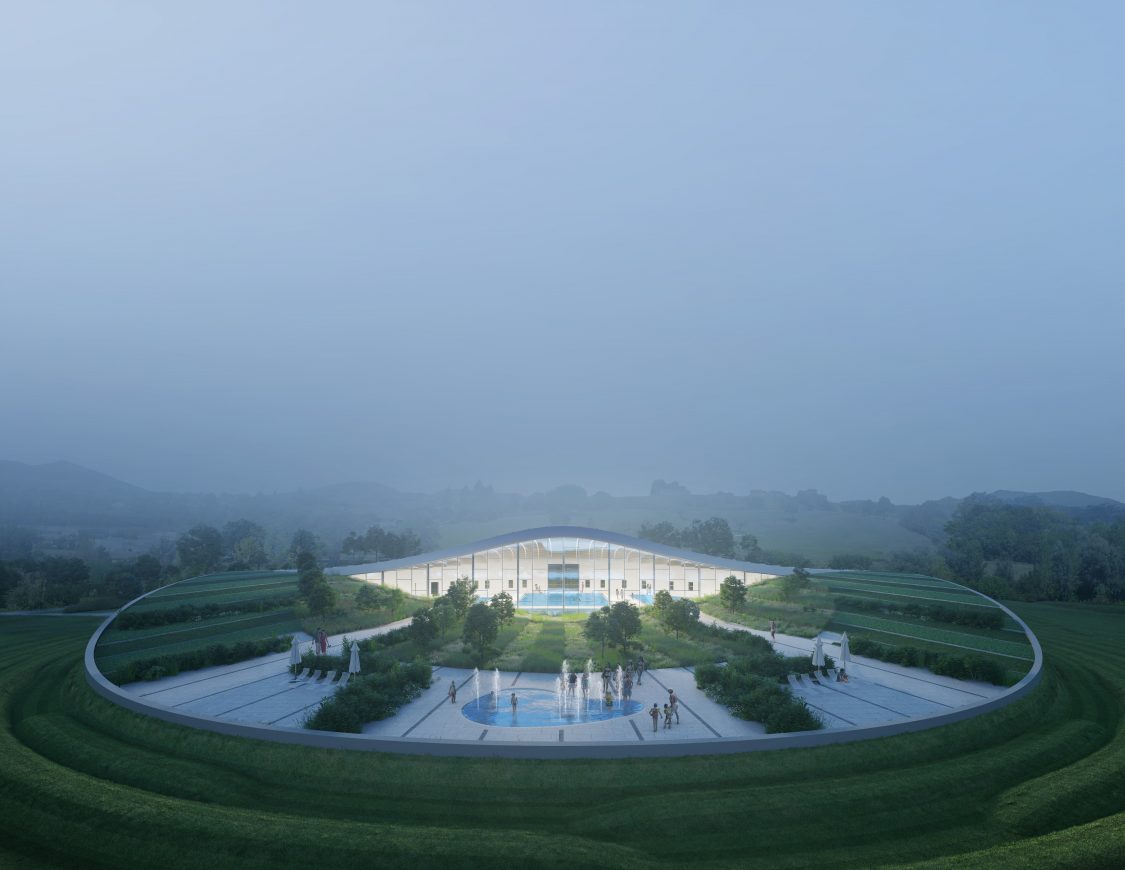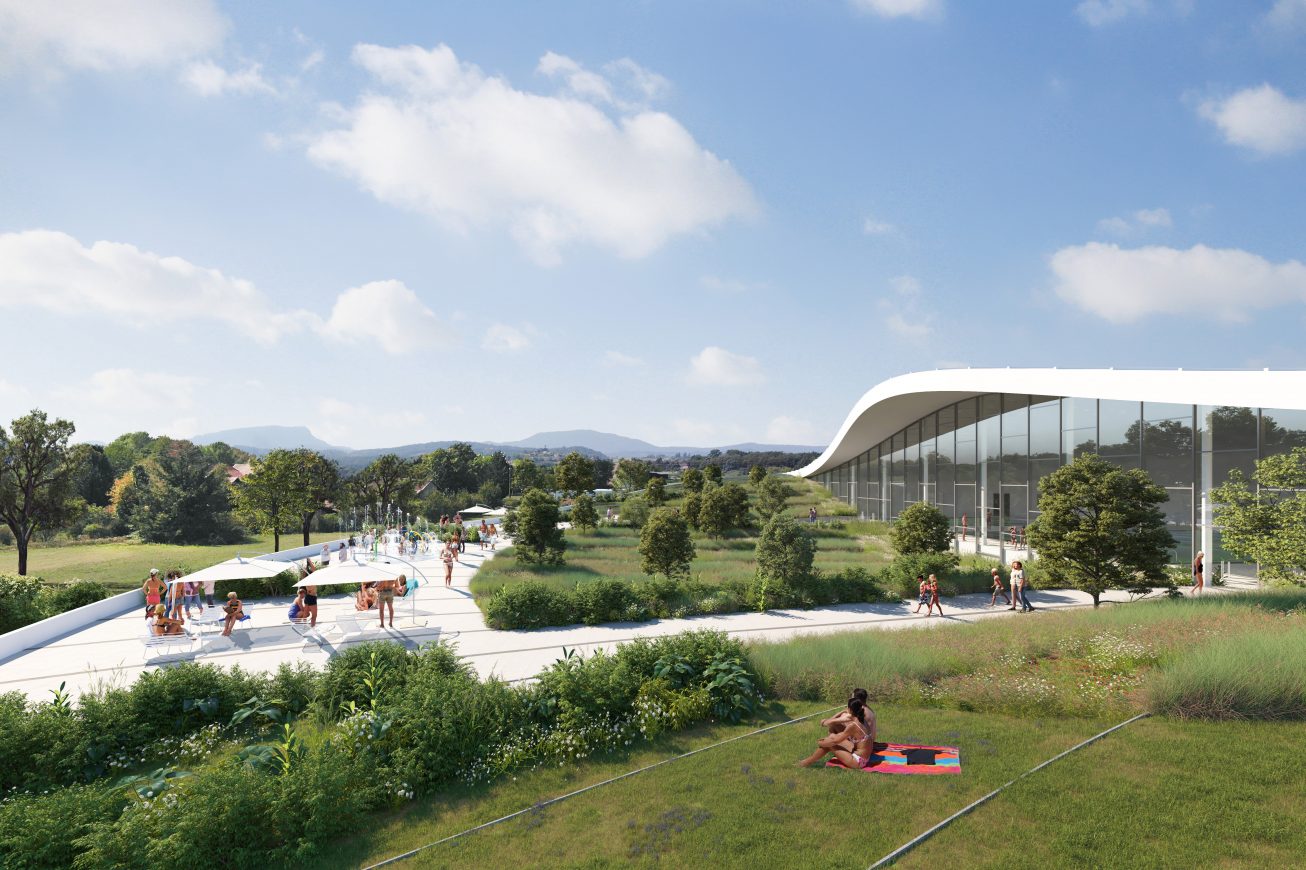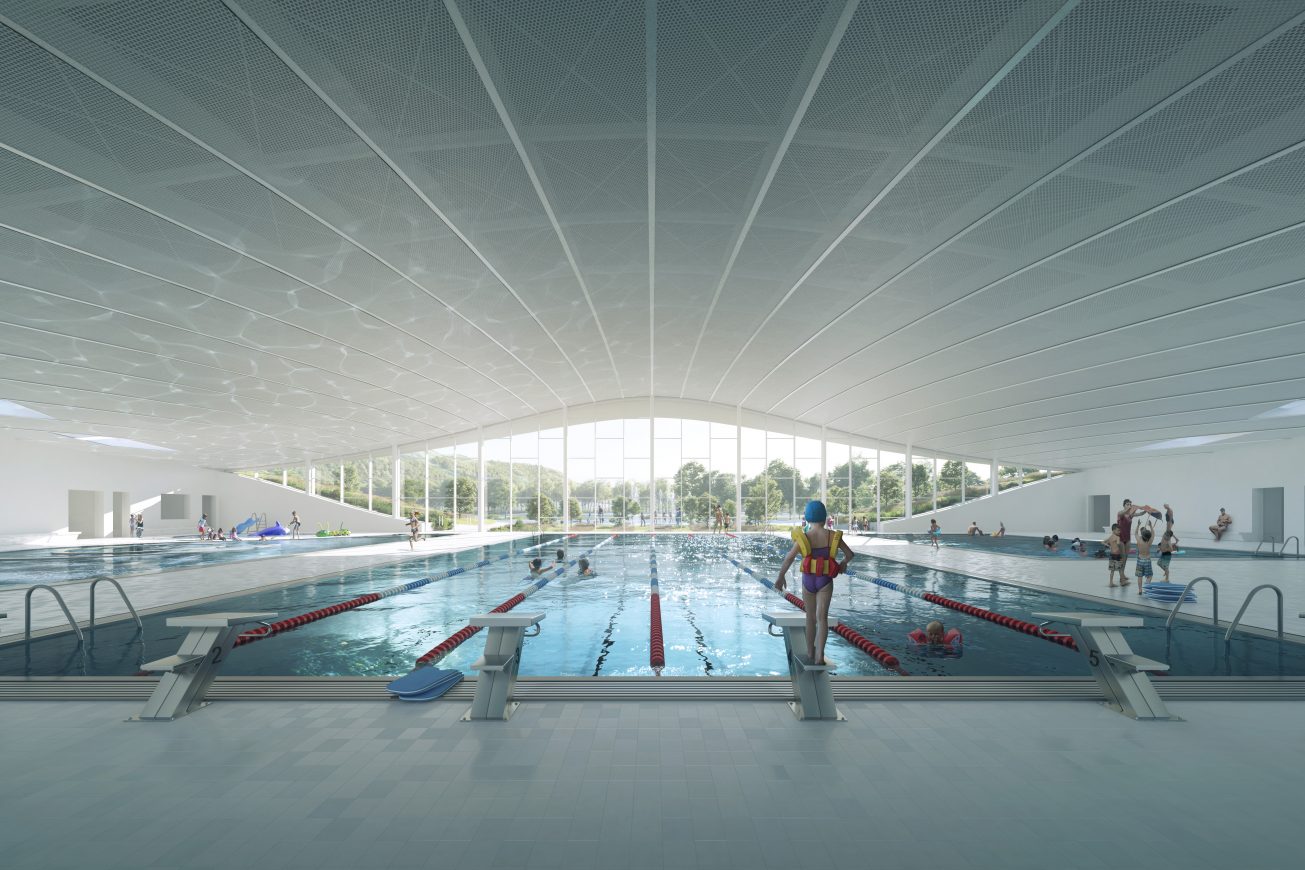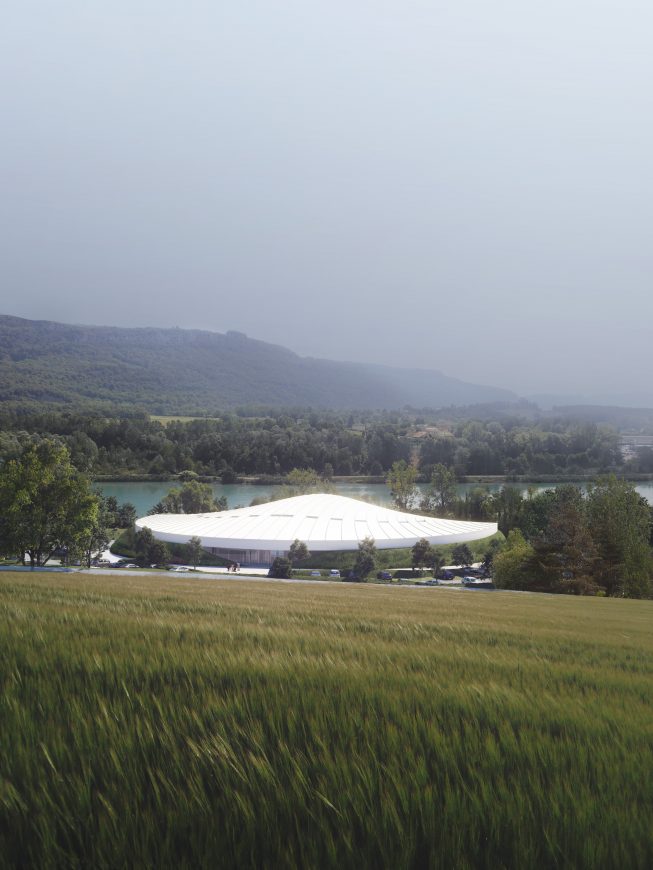 Regional Watersports Center
Belley
The future regional water sports center is located in the entrance area of the town of Belley, in direct vicinity of the main roads connecting the municipalities of Bugey Sud, and aims to reach out to the inhabitants of the Bugey Sud area. The project responds to the program by offering an architecture with pure and flexible lines, both simple and strong, immediately identifiable by its singularity while being perfectly integrated into the landscape.
The project responds to a rich and complex program mixing pedagogical, educational, playful, sporting, but also leisure, relaxation and well-being activities. With its contemporary and circular, compact, inclusive and highly contextualized architecture, the project tends to be a friendly place of meeting and sharing.
We decided to integrate the watersports center as much as we could into the surrounding environment of nature and water: the objective was not to create a marker upon the landscape, but to offer a new version – one that was fun, educational and welcoming to all – of the elements already present: air, water and nature. To achieve this, we pursued a contextual approach wherever we could in our architectural choices; as such, a principle of embankments and earthworks composes a hilly topography, from which a curvy architecture seems to emerge. This assertive link to the landscape, reinforced by the quality of the views on nature, offers the user an experience rooted in its context, conducive to creating a sense of ownership and strong belonging.
Client : Communauté de Communes du Bugey Sud
Project : Construction of a regional watersports center
Site : Belley (01), France
Status : Ongoing project
Size : 2 992 sqm
Team : Dubuisson Architecture (Lead Architect), BE Alain Garnier (MEP, HVAC, Water treatment, Fire Safety, Sustainability), Map3 (Structure), Cyprium (Cost Consultant), Atelier Format Paysage (Landscape), Alto Step (Roads and Utilities), Lamoureux (Acoustics), CL Design (Signage)
---
Aucun projet ne correspond à votre recherche.