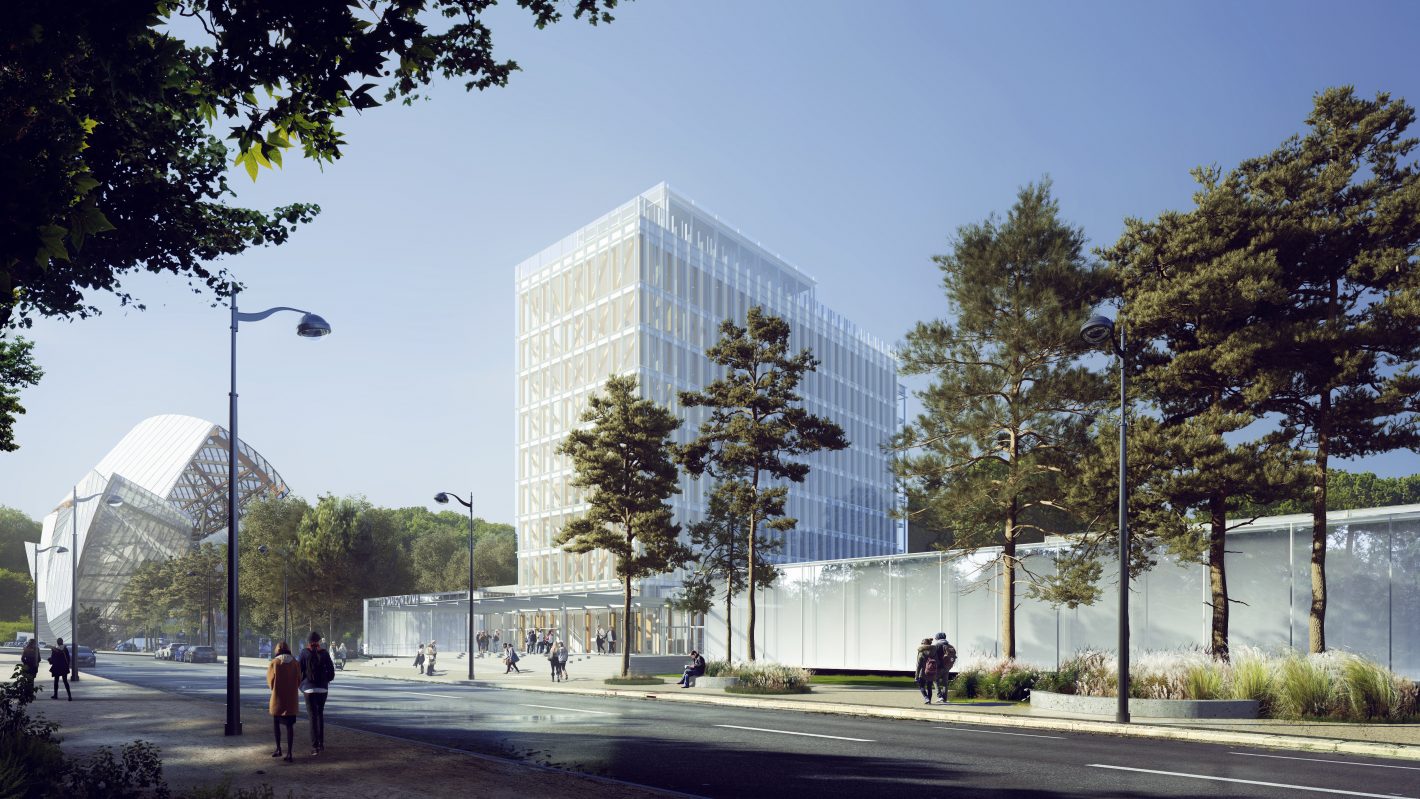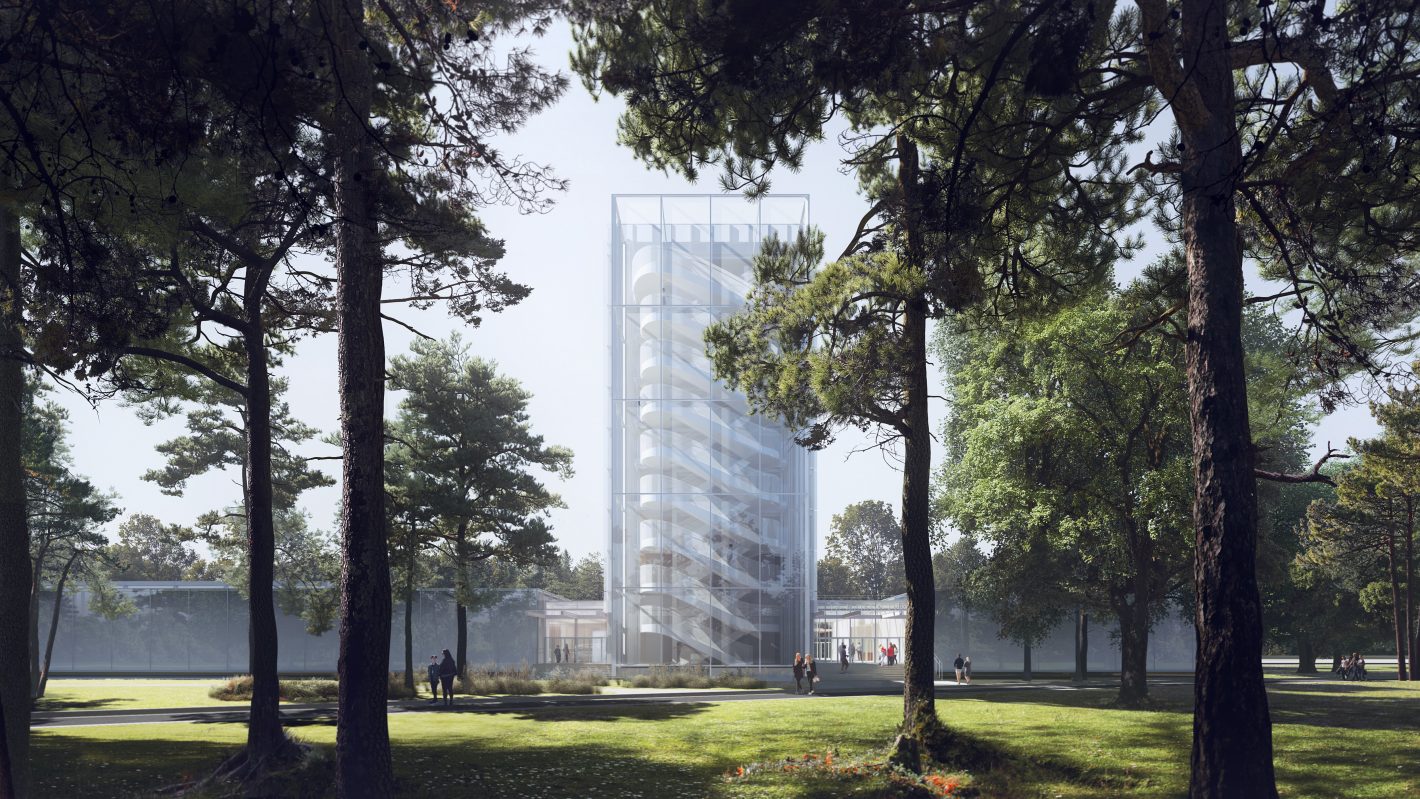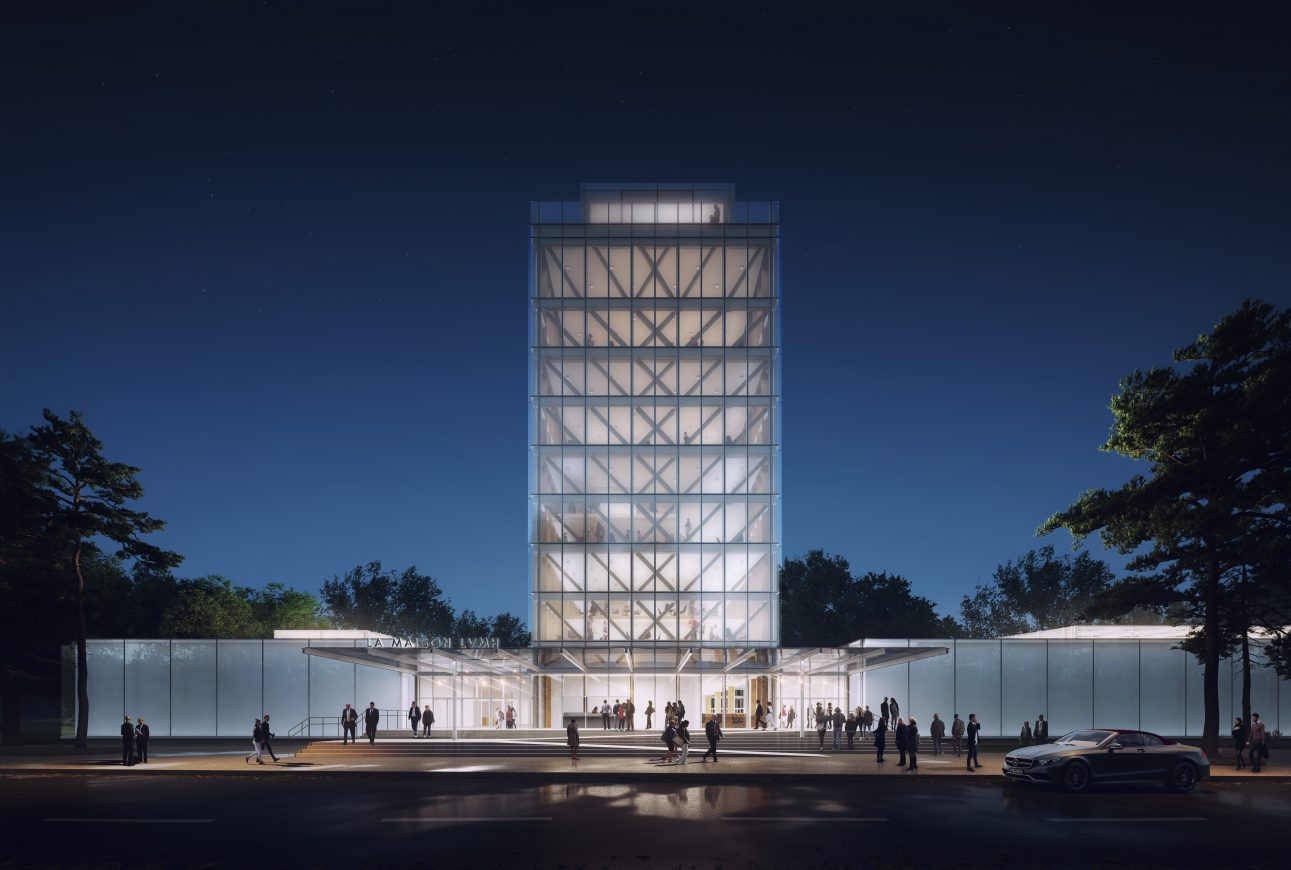 Maison LVMH : Arts, Talents, Patrimoine
Sitting across from the Louis Vuitton Foundation building with its iconic design by Frank Gehry, the Musée des Arts et Traditions Populaires (ATP) was originally designed by Jean Dubuisson. In order to round off the site's exceptional character, and meet the Foundation's needs in terms of architectural excellence, the LVMH group asked Frank Gehry to reinvent the building in collaboration with the Dubuisson Architecture firm, transforming it into the "Maison LVMH" - a centre for the Group's Arts, Talents and Heritage. This was an exceptional brief in every sense, not least due to its proximity to the Foundation, a building unlike any other in the world. Add to this the level of ambition expressed by, and shared with, the client - a standard bearer for the global luxury sector - and also the existing links between the operators involved: Jean Dubuisson was the grandfather of Thomas, who was in turn an architect in training with Frank Gehry during his world tour.
Between the LVMH Foundation's unique scales and lines, the unparalleled levels of precision and excellence required by - and of - each party involved, and the vast complexity of the project (which involved creating multi-functional spaces capable of hosting all types of audiences), we had our work cut out: in order to bring this project to a successful conclusion, we started out by taking a methodological leap, by composing our design using BIM (Level 3). This allowed us to collaborate directly with Frank Gehry's teams in Los Angeles for all aspects of the program, and their professionalism helped us unleash our creativity and set even higher standards for our work.
As we envisioned it, reinventing the ATP building in this new environment would involve rediscovering the building's light and bringing new aspects of transparency into play, without taking anything away from the original design, so typical of Jean Dubuisson's architectural style: functional, precise, woven into its structure, and highly focused on the comfort of the end user. We therefore preserved the building's T-shape, but made this more accessible by opening up two passages along the tower, creating two viewpoints leading to the garden. Next, getting rid of the access ramp along the avenue Mahatma Gandhi allowed us to provide visitors with a new cultural promenade; on the building itself, we added a very thin outer layer in white serigraphy, echoing the outer surfaces of the foundation building and creating a sort of abstract veil shrouding the structure of the original building.
The lessons learned from a project of this sort are innumerable, shifting the scales at every level: methodology, precision, vision and expertise. In addition to these technical boosts, the project also led us to take a hard look at an issue that is inherent to Dubuisson Architecture: what is our approach to architectural heritage? The Maison LVMH, which uses new materials and light effects to call to mind the lines of the original building, is an answer to this question: shades of the original architecture continue to shine through, acting as a memorial link that underpins the new expression.
Client : LVMH
Project : Refurbishment of the Musée des Arts et Traditions Populaires
Site : Bois de Boulogne, Paris (75), France
Status : Ongoing project
Size : 14 788 m²
Team : Gehry Partners (Design Architect), Dubuisson Architecture (Local Architect, Architect of Record), Setec (Project Manager, Cost Consultant, Roads and Utilities, Kitchen), T/E/S/S/ (Structure and Facade), Barbanel (MEP and HVAC), Casso (Fire Safety engineer), Nagata (Acoustics), Lamoureux (Acoustics), GT (BIM supervisor), Alep (Landscape), Ducks (Scenic Facilities), L'Observatoire International (Lighting Design), Ingélux (Lighting Design), Terrasol (Geotechnical Engineering) and Terrao (Client's Sustainability Consultant)
---
Aucun projet ne correspond à votre recherche.