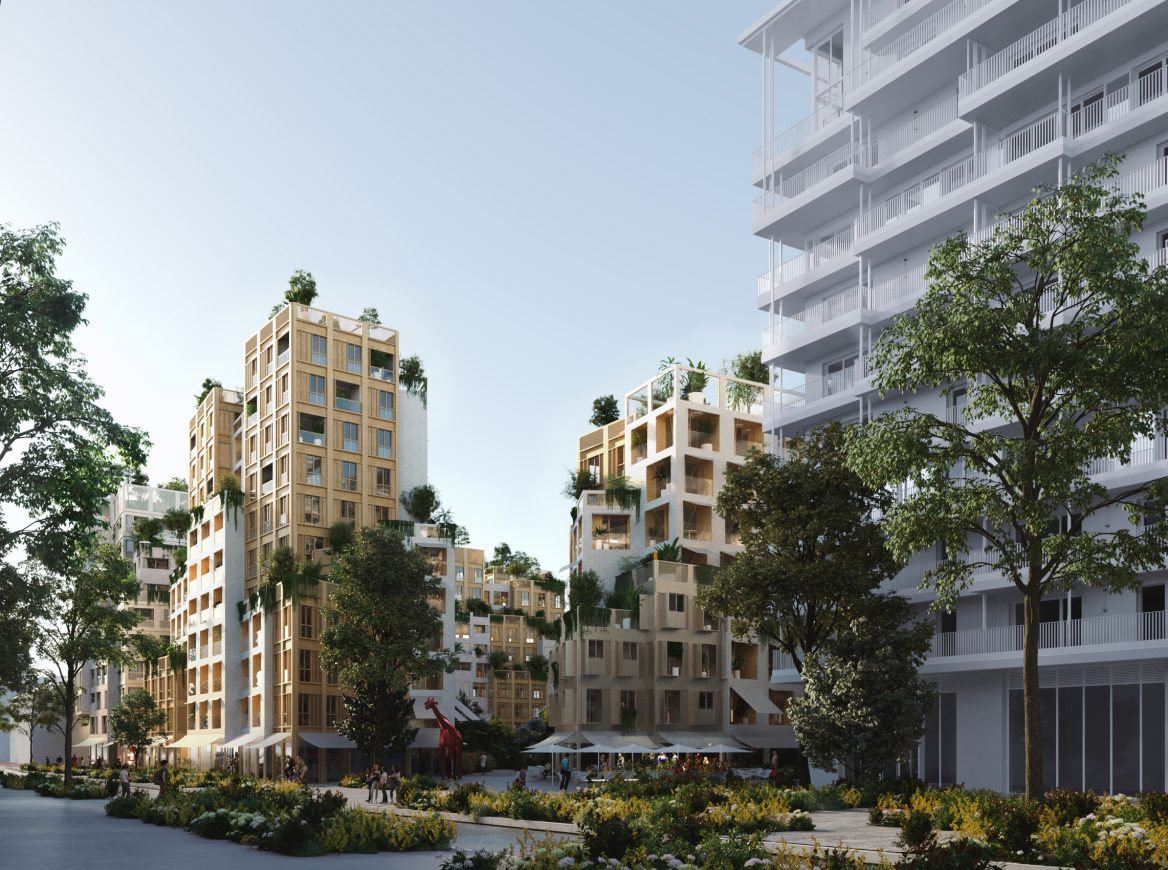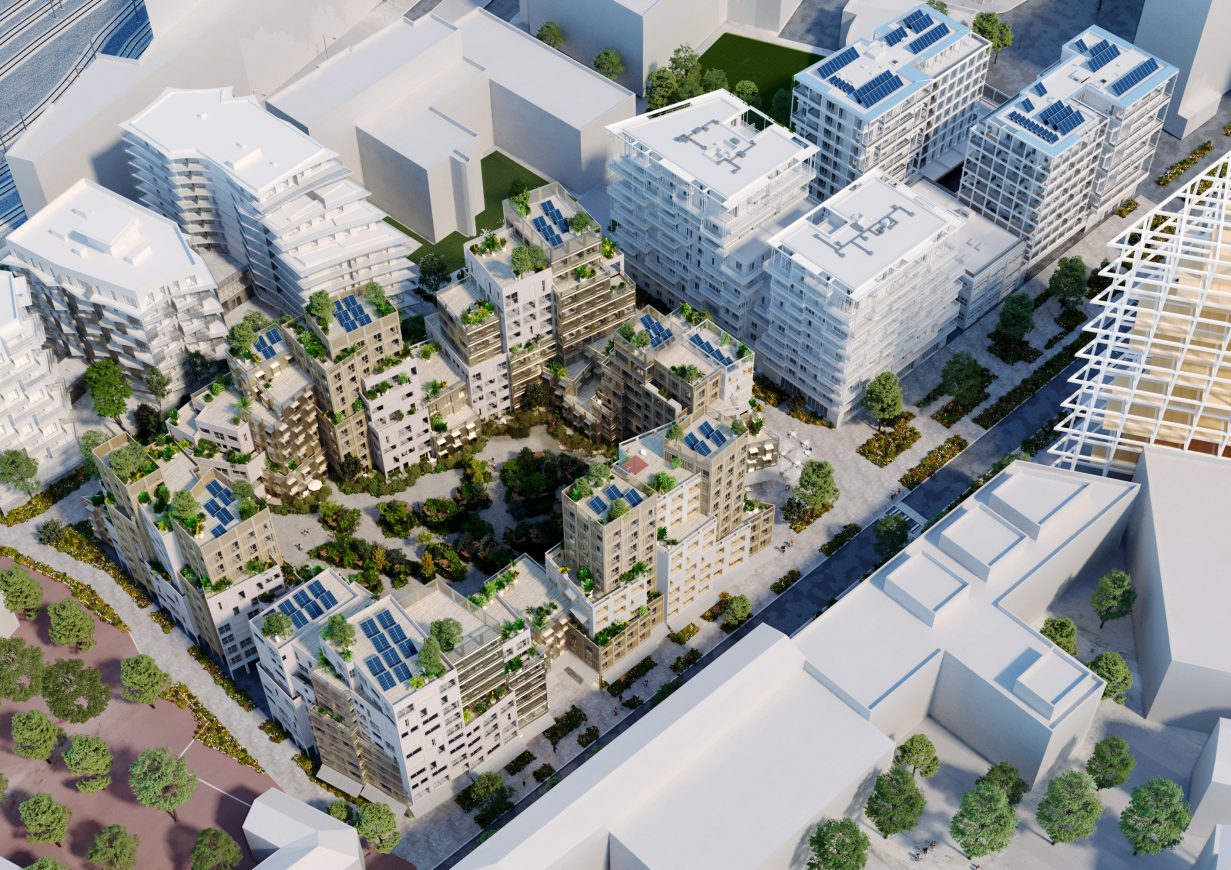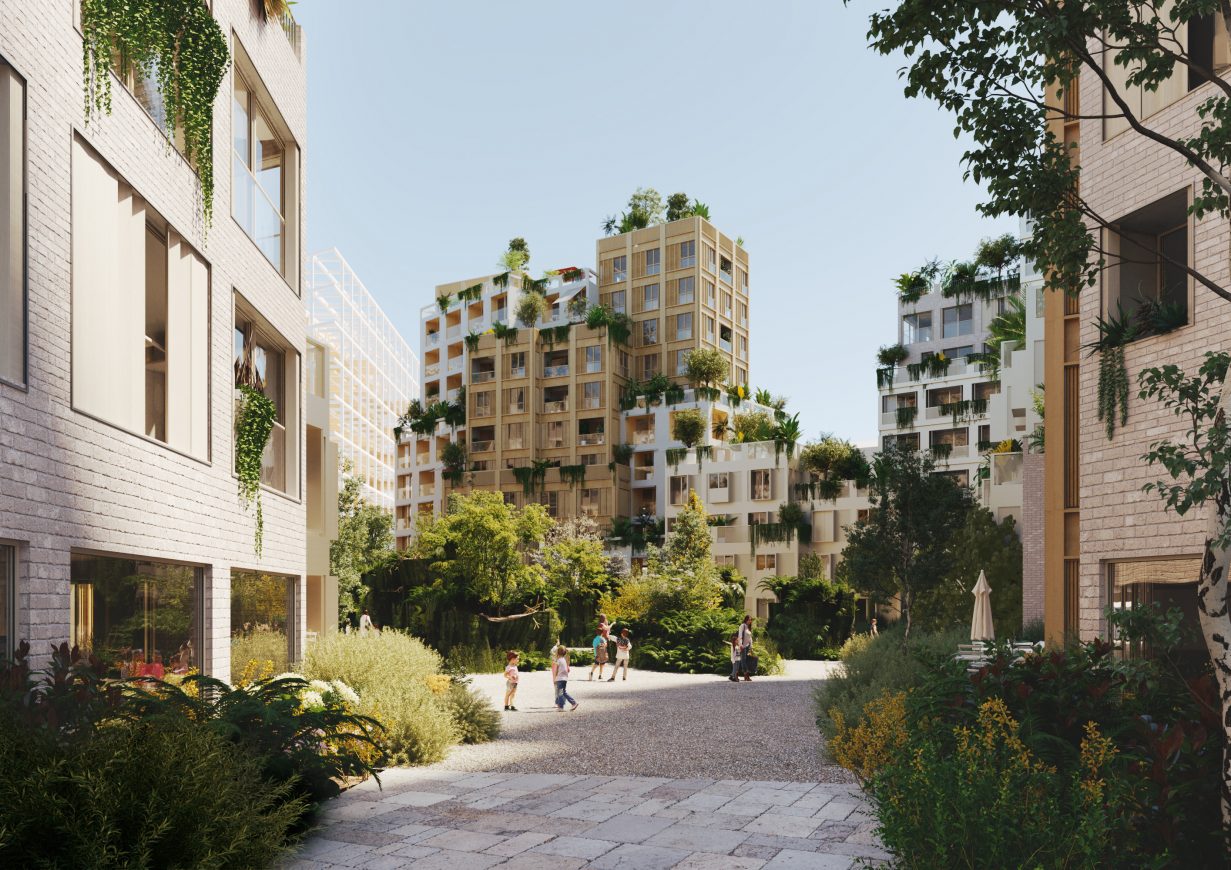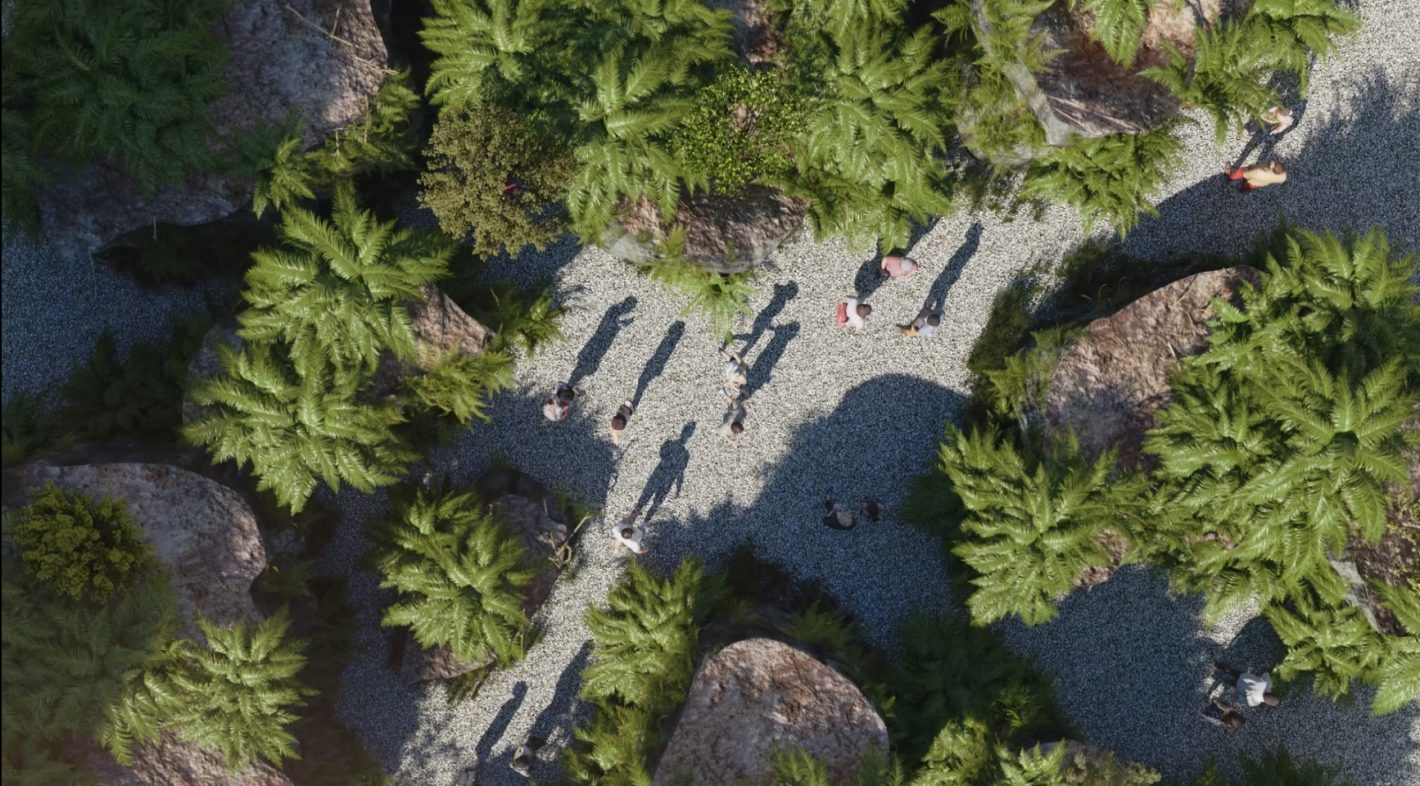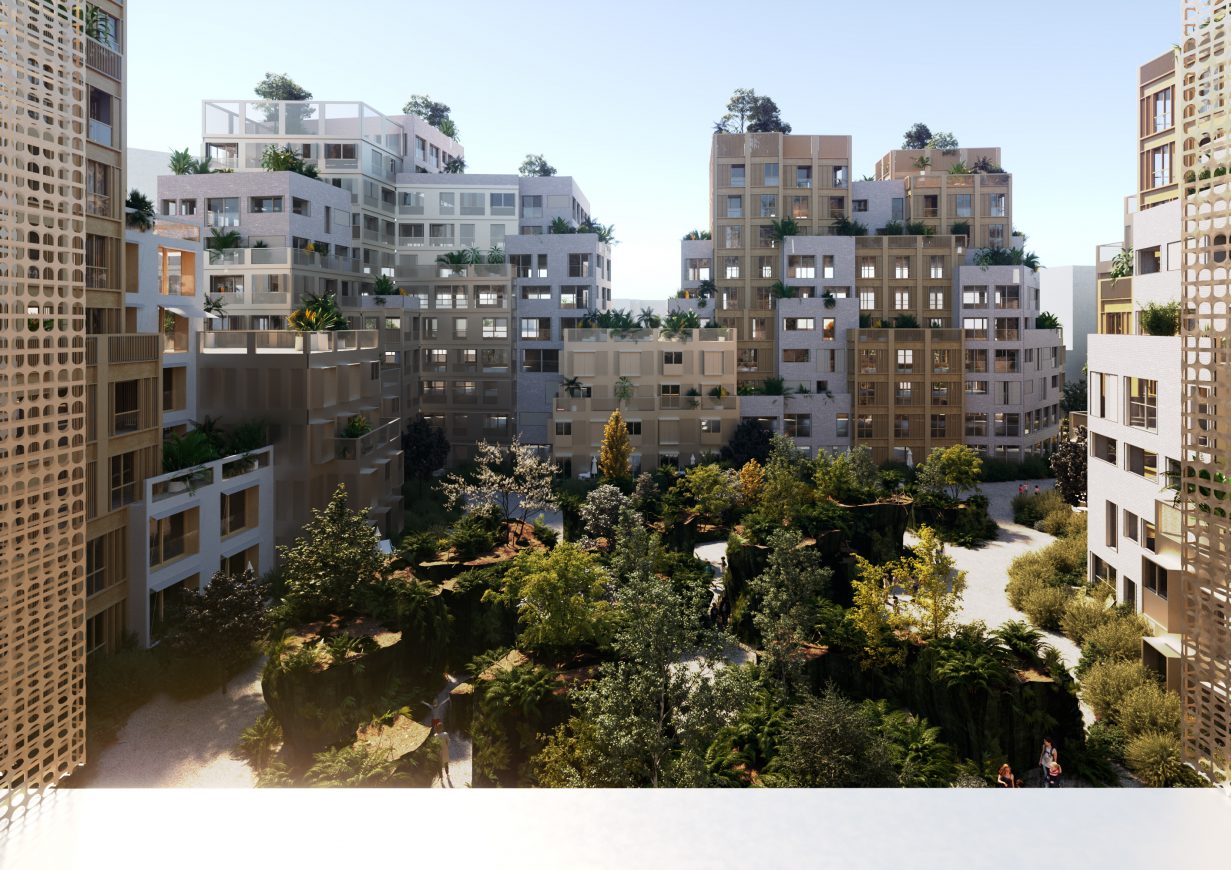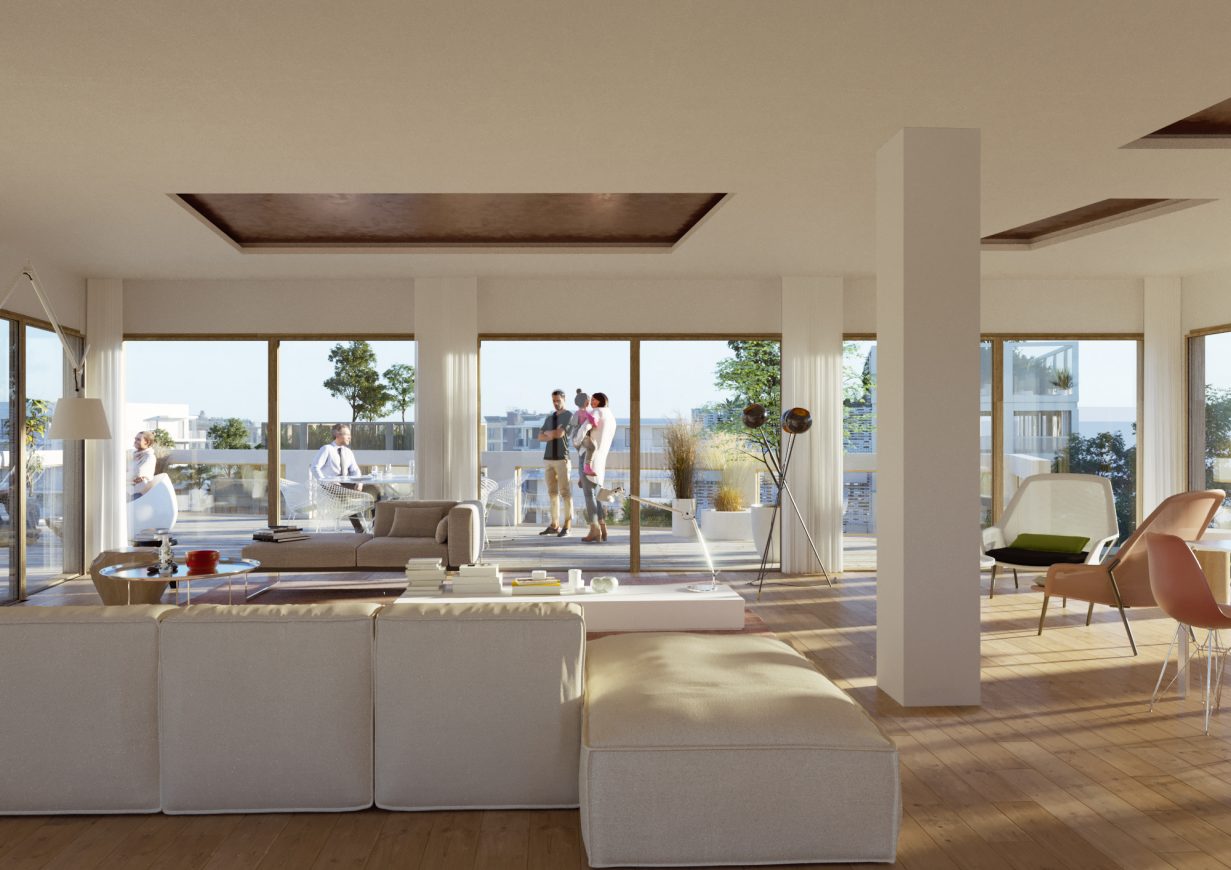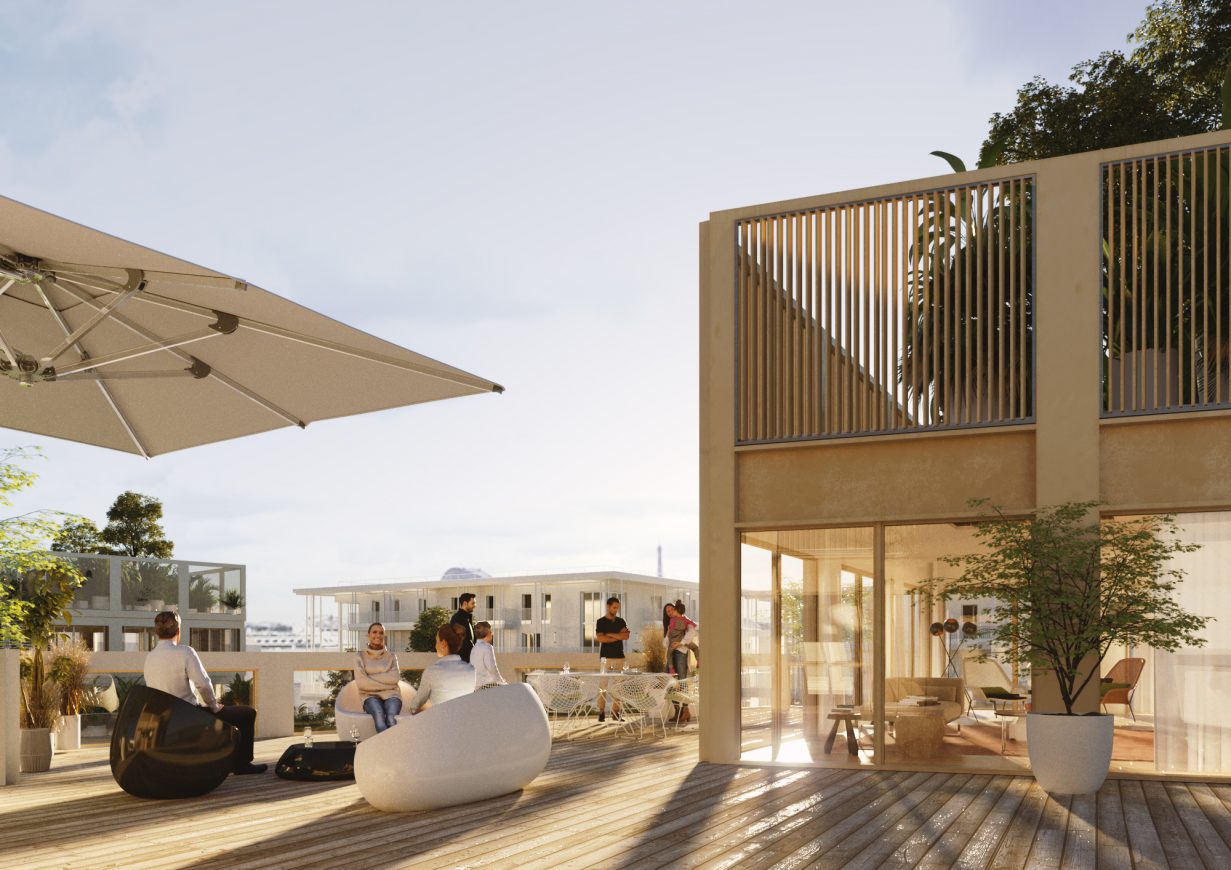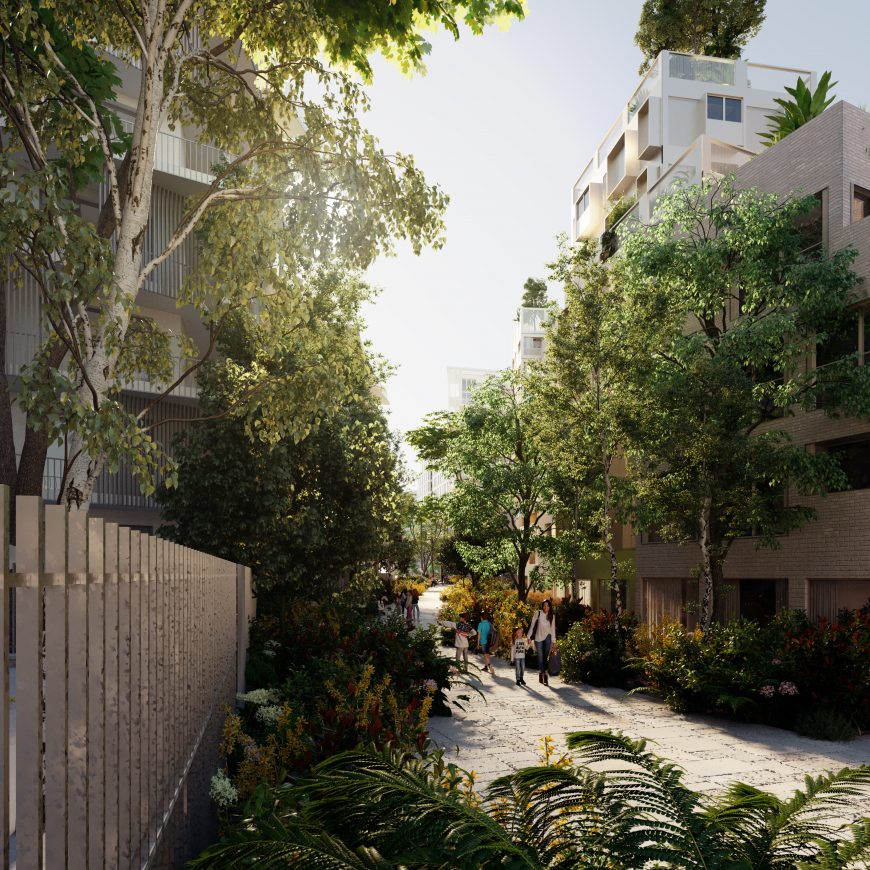 New EcoDistrict Place Léon Blum
Issy-les-Moulineaux
The city of Issy-Les-Moulineaux benefits from the establishment of the future Issy RER station of the Grand Paris Express of the new line 15. The city's main goal is to create a real centrality around this station and enhance the district by strengthening the supply of housing. A new synergy is thus emerging for the development of the districts located around Place Léon Blum. In this context, the ZAC Léon Blum was set up to undertake the renovation and urban conversion of this urban fabric and its often dilapidated or unsanitary buildings. Along a main axis starting from Place Léon Blum, the neighborhoods overlooking Avenue de Verdun are marked by a calm and bucolic, highly qualitative atmosphere, which offers incredible views over Paris. In contrast, the Avenue de Verdun is characterized by a monotonous somehow neglected urban pattern.
The treatment of blocks A3 and A4 and the redevelopment of the ZAC lies in the quality of its outdoor spaces. The project proposes to work on the architecture around a landscaped master plan, articulated around several elements such as a pedestrian mall that will connect the whole of the new district to the Leon Blum square and to the new metro station, or even the creation of a mineral square animated by shops in the continuity of the mall as well as a system of peripheral alleys, inspired by the vineyard path, which lead to a green square that constitutes an entry point to the site from the north. Finally, the development of the heart of a public block housing a plant space of around 2,600 m² connects all of these elements and makes the link with the architecture and creates a unique landscape animation of the district. Its presence also creates a visual filter and a heart of freshness for the surrounding building.
To break the uniformity of the facades of a set built on this scale, it was necessary to work on the fragmentation of the architecture both on the scale of volumes (games of unhooked, setbacks, offset) and on the facades (mixed typologies, misalignment of windows, etc.). The proposal therefore explores five typologies playing on materials, finishes or complementary textures to create a homogeneous diversity at the scale of the block. Particular attention is also paid to the outdoor spaces offered to 70% of the accommodation in the form of gardens, balconies, loggias or terraces.
Client : Sefri Cime and Aigo Promotion
Project : Construction of a 450 units housing for social acquisition of property complex with a vegetal public inner courtyard
Site : ZAC Léon Blum Lots A3 et A4, Issy-les-Moulineaux (92), France
Status : Ongoing project
Size : 25 891 m²
Team : Dubuisson Architecture (Lead Architect), Wald/ Clément Villemin (Landscape)
---
Aucun projet ne correspond à votre recherche.